Jackie Stallone's Son Frank Leads Tributes to Late Mother, Dead at 98
Jackie Stallone, the mother of Hollywood actor Sylvester has died aged 98 and is today remembered as a "remarkable and fearless" woman.
Tributes have been paid to the late astrologer and one-time Celebrity Big Brother star who died in her sleep.
Her son Frank, who confirmed the news in a statement today (September 22).
"This morning my brothers and I lost our mother Jackie Stallone," Frank wrote on Instagram, adding: "She died in her sleep as she had wished."
Stallone was married three times and had three sons and a daughter, Toni D'Alto, who died in 2012.
Frank described his mother, who was a fitness advocate even in her later years, as a "remarkable woman working out everyday full of spunk and fearless."
He said his mother's mind was "as sharp as a razor till the day she died" and that his brother Sylvester "took care of her like a Queen for all of her life."
He added: "I will never be able to call my mom again or have her yell at me why I never got married. But we all loved her and her sprit to survive and prevail. I'll miss you always mommy."
A famous celebrity astrologer and women's wrestling promoter, Stallone had a very memorable, stint in the U.K.'s Celebrity Big Brother back in 2005, where he entrance remains one of the most iconic ever on the show.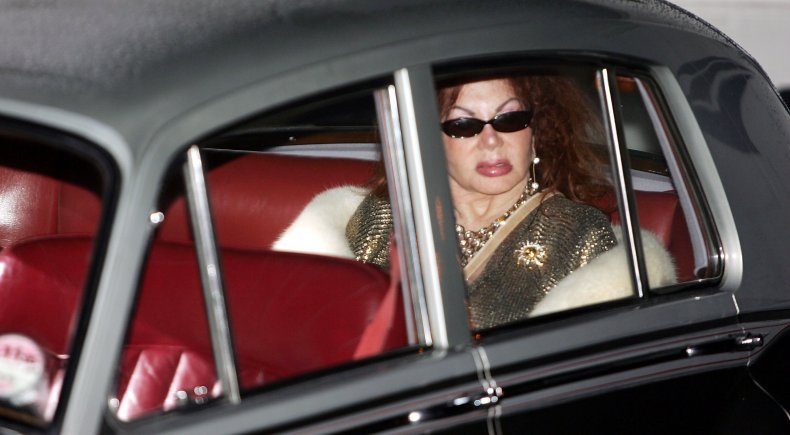 A surprise contestant, Stallone entered much to the shock of fellow contestant and former daughter-in-law Brigitte Nielsen, with whom she did not get along.
After a stunned Nielsen exclaimed: "Oh my God! Jackie!" Stallone, wearing a fur coat and sunglasses, replied: "Yeah... Jackie."
Many have shared the moment on Twitter today as news spreads of her passing.
In the 1980s, Stallone was a key figure in promoting women's wrestling—specifically Gorgeous Ladies of Wrestling (G.L.O.W.) which was later adapted into a Netflix series.
Singer Rowetta shared a memory with Stallone, tweeting: "Rest In Peace Jackie Stallone. This is me & Scully with her at the Big Brother wrap party, when Bez won. She was hilarious and had me running round after her all night...and I loved it."
Jamie East, who presented spin-off show Big Brother's Bit On The Side, tweeted: "Ah man, RIP Jackie Stallone - responsible for one of the greatest ever moments on television."
Stallone is survived by her husband Stephen Devine, her sons Sylvester and Frank and her six grandchildren.