Jackson Mahomes Shares 'Family' Photo With Patrick, Brittany Amid Backlash
Jackson Mahomes has shared a joyous family photo amid fallout about the way he celebrated the Kansas City Chiefs' Super Bowl win.
The 22-year-old brother of NFL star quarterback Patrick Mahomes, who was named MVP in the 38-35 win over Philadelphia Eagles to claim the Vince Lombardi Trophy, has been mercilessly trolled after he joined the Chiefs in their victory parade and partied on the field immediately following the game.
The negative vibes after his reaction to his brother's role in the Super Bowl victory haven't stopped him from continuing to celebrate that moment.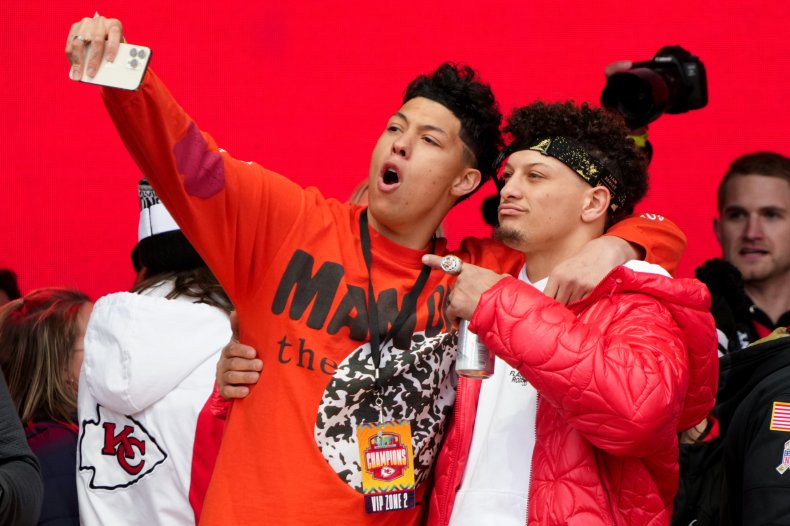 The younger Mahomes brother has posted a family photo to his Instagram Story in which he lines up with Patrick and his wife Brittany Matthews Mahomes and their two young children.
Father Pat and mom Randi are also in the family lineup, which seems to have been taken on the field after the Super Bowl win, with Patrick still in his Chiefs gear.
In the days after the photo was taken, Jackson has taken some heat for, what some are claiming, is him trying to share the limelight of his brother's success.
He shared on his Instagram and TikTok pages a video of himself joining the happiness on stage of the Chiefs victory parade in Kansas City, captioning the clip: "Patrick and I just vibing at the parade!"
The clip went viral with millions of views and some hit out at him in the comments.
One person wrote: "Can Jackson get off the dam stage? He is not connected to the football team. Always in Patrick's space. It not about you Jackson. Enough is enough."
Despite the negativity, Jackson took to Instagram to pay thanks for those who helped make it a memorable couple of weeks, as well as sharing love for his mom in the process.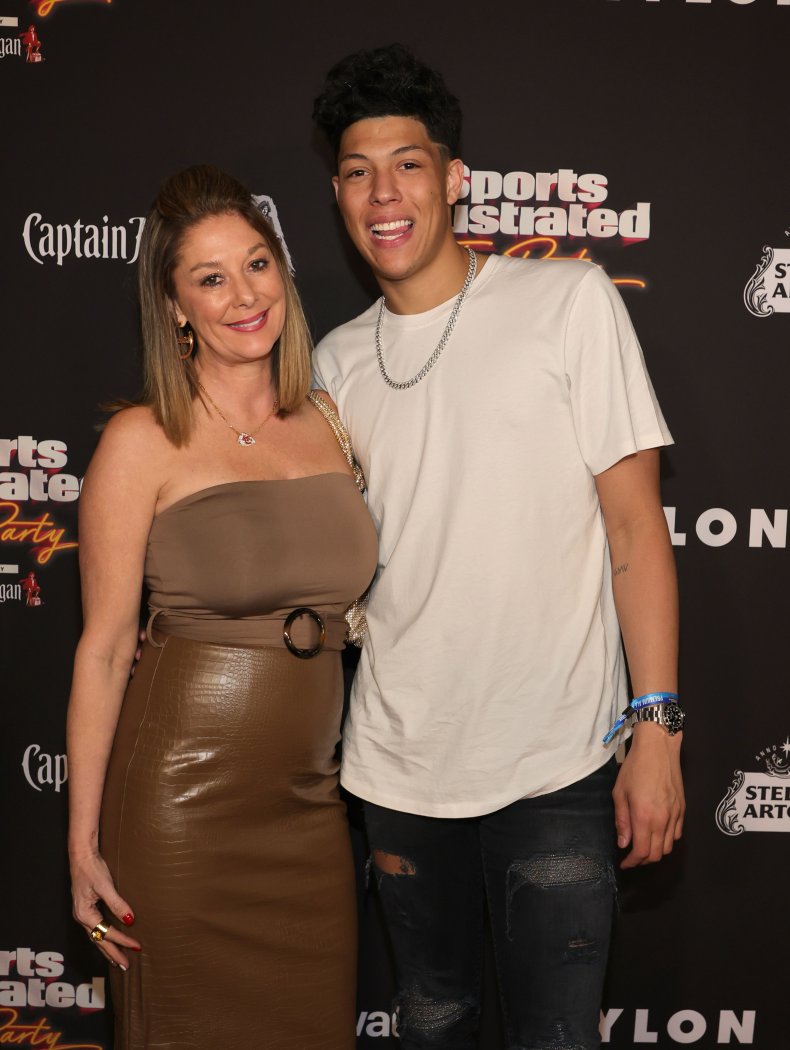 He posted a picture of himself with Randi Mahomes and captioned it: "Had the best week for Super Bowl. Was so awesome getting to spend the whole week with @randimahomes by my side. love you mom always!!"
This once again brought out the naysayers, with one telling Jackson: "Do something with your life."
While another felt that he should be making his own way now, commenting: "You should get a job, Jackson."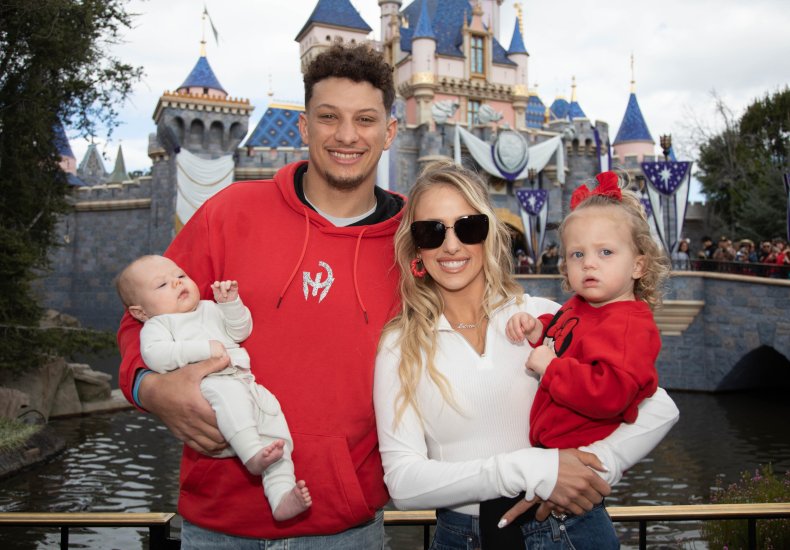 The social media influencer has more than 1.1 million followers on TikTok and would have been buoyed by those who posted comments in support of him.
One typical comment read: "It was a great week for us fans too! Sorry about all the hate you get from these envious followers. Keep living rent free in their head.
"Everyone who comments negatively about you is honestly wishing they were as blessed as you. Or they would say nothing...I enjoy seeing your alls family dynamic, you are all one big team, as it should be!"
Do you have a tip on a sports story that Newsweek should be covering? Do you have a question about the NFL? Let us know via entertainment@newsweek.com.