Jackson Mahomes' Selfie Mocked—'It's Giving Hunter From 'Ginny and Georgia''
Jackson Mahomes has returned to TikTok with his first post since being slammed for his "embarrassing" dancing during celebrations of Kansas City Chiefs' Super Bowl win.
The 22-year-old younger brother of NFL star quarterback Patrick Mahomes has been having a torrid time on social media since February 12. Many called him out for trying to get his slice of the limelight during the wild celebrations that followed the Chiefs' 38-35 victory over the Philadelphia Eagles.
Jackson has more than 1.1 million followers on TikTok, and he delighted a number of his fans with a new post in which he is seen looking fierce in a mirror selfie video.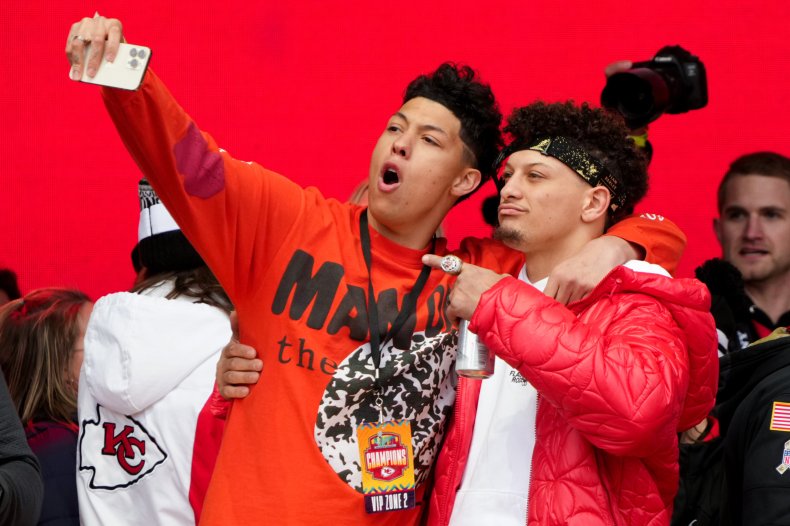 Despite the pillorying he has been getting from many online, the younger Mahomes showed this was not concerning him one iota with a confident return to TikTok.
There was plenty of love for him in the comments. One fan wrote that "it's giving Hunter from Ginny and Georgia," the Netflix series. The character is played by Mason Temple.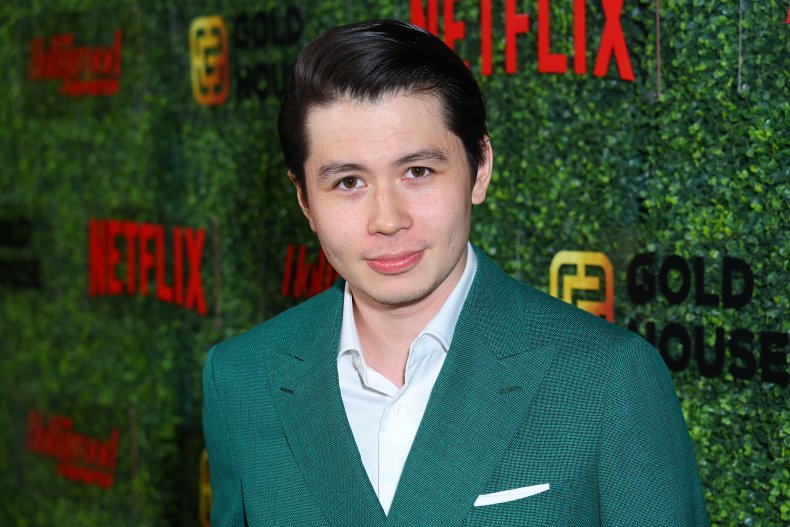 There are some striking resemblances between Mahomes and the actor. But that wasn't the only vibe he was giving off, as comments also mentioned his "energy" in his clips.
The TikTok user wrote: "Idc [I don't care] what anyone says i love you and your energy."
A third TikTok user shared a message of support after Jackson faced a number of negative views over his seemingly persistent attempt to share his brother's limelight in the post-Super Bowl celebrations. The comment read: "keep up the good work bro. do what you love. you gon always have haters."
This didn't stop some of those having their say in the comments to the latest clip shared to TikTok by Mahomes.
After Jackson was told on social media to find his own way and not hang on the coattails of his NFL star brother, one follower wrote: "we can't keep defending you jackson."
Jackson's mom, Randi, hit out on Twitter at those who feel she is trying to be someone she isn't, as she laps up the adoration for Patrick.
The Mahomes' mom told her 92,000 followers: "One thing about me is I'm 100 percent real. I don't lie, I don't steal, I'm not perfect but I will never pretend to be someone I'm not.. karma is REAL. Do what's right even when you think it's too late. It's only too late when you ignore right from wrong."
Do you have a tip on a sports story that Newsweek should be covering? Do you have a question about the NFL? Let us know via entertainment@newsweek.com.