'Twilight' Alum Jackson Rathbone Shares How Vampire Franchise Shaped His Career
Twilight nostalgia is setting in, as the 10-year anniversary for the book series' cinematic debut is right around the corner, on November 21. While fans are naturally reminiscing about this beloved film franchise, so is star Jackson Rathbone. The thing is, the actor-musician is much more than his former vampire persona in Twilight.
Rathbone, 33, is best known for appearing in the Twilight franchise as Jasper Hale. Starring as Jasper helped to put Rathbone's name on the map, but he's since found success in other realms of the entertainment industry. He's appeared in films like The Last Airbender and S. Darko, in addition to television shows such as The O.C. and Criminal Minds. He's released music. First, it was through his band 100 Monkeys. Now, he's a solo artist.
Rathbone previously launched his own production company, PatchMo Entertainment, and a record company, Happy Jack Records. And since his time on Twilight, he's become a husband and a father.
Rathbone's Twilight days may be behind him, but he recognizes the ways in which the cultural phenomenon helped to shape his career in a way he prefers.
"I'm very selective in the roles that I play. I get to be selective now because I have a fairly good career after Twilight," Rathbone told Newsweek. "Before that, I was working as an actor, but Twilight really brought me into worldwide recognition."
Rathbone added, "Now, I'm able to go and film movies in South Africa or Colombia. Getting to travel the world is something I've always been extremely passionate about. I love people, I love traveling and getting to be a part of stories that a lot of times are challenging or really educate myself."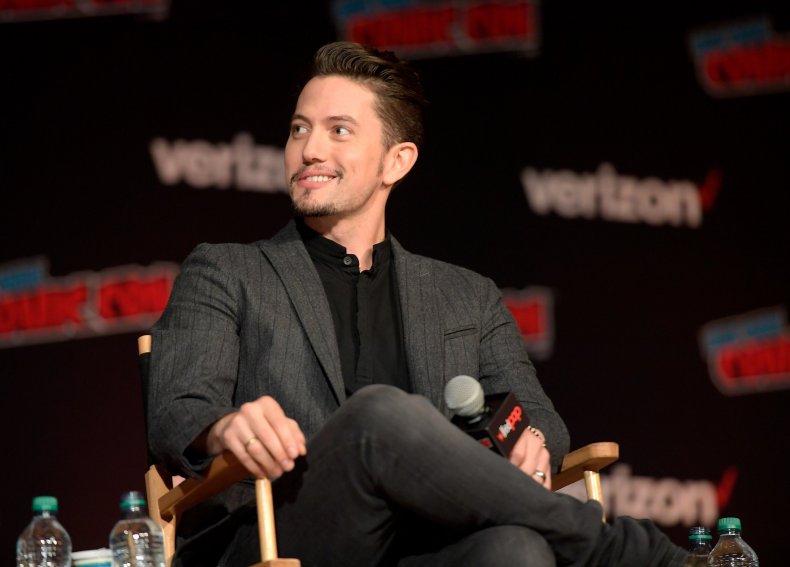 Among Rathbone's more prominent post-Twilight parts are his recurring role on Finding Carter, where he plays a bar owner named Jared. The actor's selective eye has also allowed him to continue finding success in the independent film realm, including his part as Doc in Heart, Baby! This project, which is based on true events, appealed to him because it "sparks a conversation and it really challenges people and their perceptions."
"Going from Jasper, which is a mythological character who's a vampire and had this crazy backstory, to playing Doc in Heart, Baby!...Doc is a real guy," Rathbone said. "I had the real Doc on set with me every day. I was pretty nervous to meet him because I was nervous that he wouldn't like me or wouldn't think that I could play him. We met and we hit it off right away."
Rathbone's set to star in Dreaming Grand Avenue. The film, written and directed by Hugh Schulze, is slated to debut in 2019.
Rathbone fans may not be aware of his passion for creating music. At Twilight's New York Comic Con Panel on October 7, the ex-vampire shared how he and former co-star Robert Pattinson would perform at open mic nights during the filming of Twilight.
He's since explored his love for music even further, releasing lead single "Young and Tragic" ahead of his forthcoming solo album, American Spirit Blues. For Rathbone, his music is "really about my passion."
Rathbone recognizes how "it's been crazy to see how much things have changed" since the first Twilight installment debuted so many years ago, in an age when Facebook was just beginning and Instagram and Twitter were nonexistent. Other than Harry Potter, Twilight had the first cult following of its kind. Ten years later, Jackson cherishes the first and third Twilight installments the most.
"I'm quite partial to the original just because I think Catherine [Hardwicke] did an incredible job setting the franchise and the tone. Clearly, the audiences responded," Rathbone said. "[The Twilight Saga: Eclipse] also holds a special place in my heart for selfish reasons because we get to see Jasper's backstory just a little bit, and that's the reason I signed on to play this character. He has such a cool, interesting and dark backstory."