Jacksonville Jaguars Risk Neon Vomit By Selling Teal Burgers, Beer, Ice Cream for Playoffs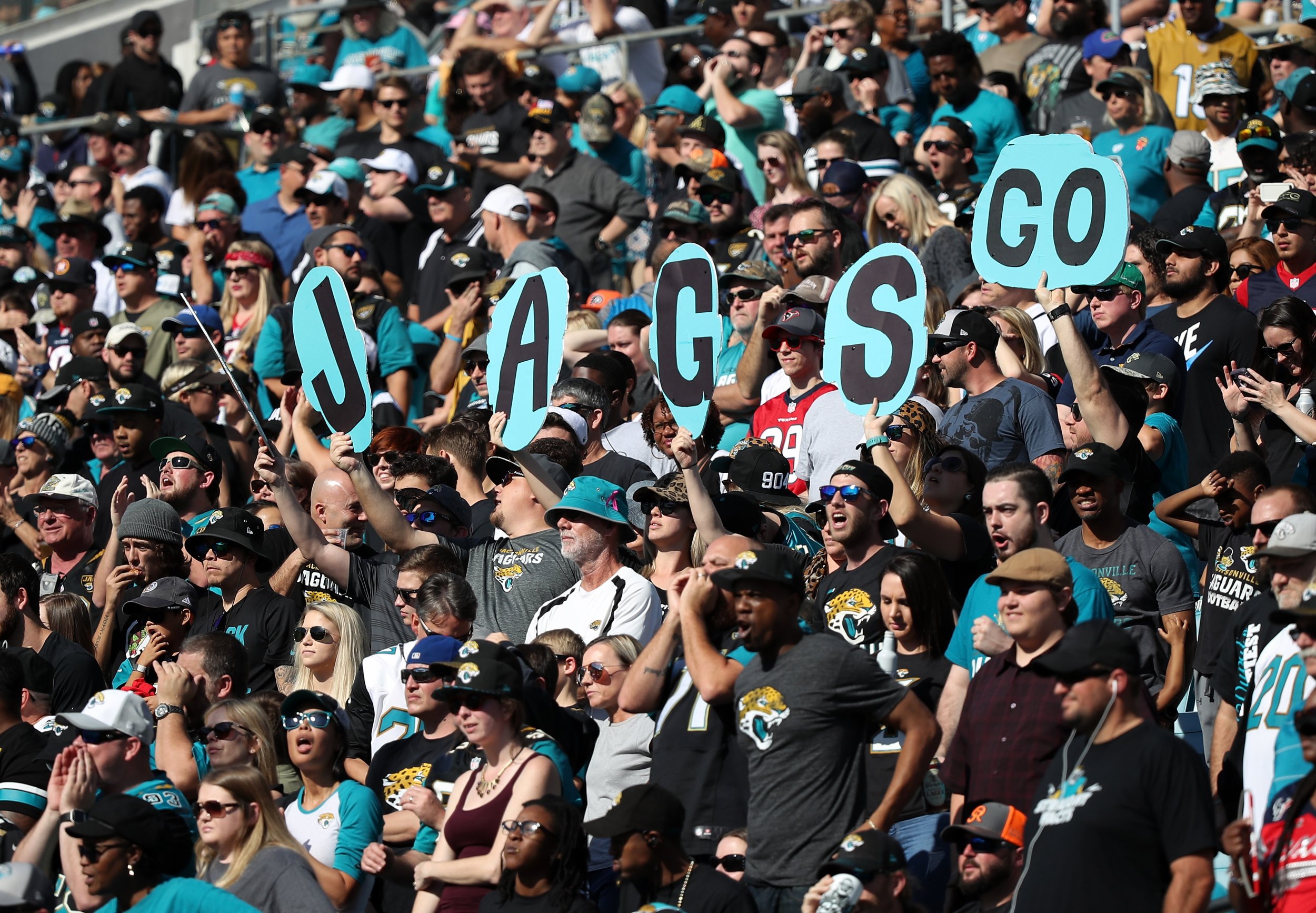 If you have too much beer—as some NFL fans are wont to do—the old saying can be reversed: What goes down must come up. In other words, drinking too much makes you puke.
The Jacksonville Jaguars are therefore risking neon vomit by selling teal beer, teal burgers and teal ice cream for its Sunday playoff matchup against the Buffalo Bills.
CBS's Will Brinson and ESPN's Darren Rovell both tweeted out photos of the burgers and ice cream—made by the hospitality company Delaware North—and they look... interesting. ESPN and local station WJCT previously reported that the team would also offer teal beer.
The ice cream looks almost normal since, after all, a lot of ice creams have some color. The beer, while not normal, isn't that disturbing, especially for anyone—this reporter included—who has downed green ales for Saint Patrick's Day. But the cheeseburgers—the cheeseburgers hugged by teal buns are a bit unnerving.
It is, of course, a pretty common ritual for stadiums to offer wild foods. Rovell, in fact, is a serial tweeter of insane sports foods. For their Thanksgiving game, for instance, the Dallas Cowboys offered a monstrous special meal that featured a Texas-shaped stuffing waffle topped with mashed potatoes, turkey, green beans and cranberry sauce.
The Jags' teal menu Jags likely outdoes that absurd offering—mostly for what it will likely lead to.
In 2015, a blood-alcohol-content (BAC) measuring company found that one-third of all NFL fans had an average BAC of at least 0.06—just under the legal limit to drive—on game day. So on Sunday, it's a good bet that the Jags could find themselves needing a mop to clean up some teal upchuck.
Jacksonville Jaguars Risk Neon Vomit By Selling Teal Burgers, Beer, Ice Cream for Playoffs | Culture