Jacksonville Shooting: Madden Football Video Game Tournament Organizers Cancel Three Events
Video game maker Electronic Arts canceled three future Madden NFL 19 tournament events to review safety procedures after Sunday's mass shooting in Jacksonville, Florida, left two people dead and 11 others injured.
"We have made a decision to cancel our three remaining Madden Classic qualifier events while we run a comprehensive review of safety protocols for competitors and spectators," Electronic Arts CEO Andrew Wilson wrote in a statement published on the company's website. "We will work with our partners and our internal teams to establish a consistent level of security at all of our competitive gaming events."
David Katz, 24, opened fire at the GLHF Game Bar in Jacksonville, where gamers were playing qualifying rounds of the tournament.
Alexander Madunic, a fellow gamer, said that Katz had been angry about losing. "He was kinda upset about that, so I'm guessing that had something else to do with it too," Madunic told CNN.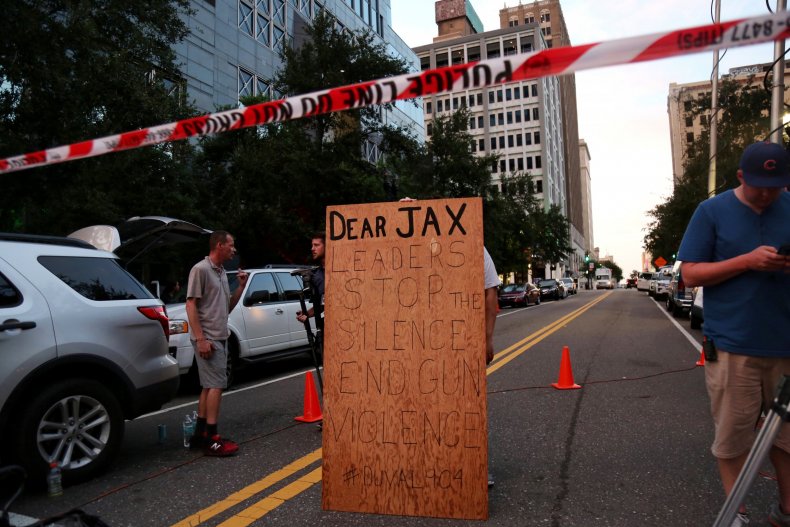 "We've all been deeply affected by what took place in Jacksonville," Wilson wrote in his statement. "This is the first time we've had to confront something like this as an organization, and I believe the first time our gaming community has dealt with a tragedy of this nature. Please take time to support each other through this challenging time."
The shooting stunned the professional video game community, which consists of approximately 250 million players around the world.
Tributes from friends, family and fellow gamers poured in after the two men killed, Elijah Clayton, 22, and Taylor Robertson, 27, were identified.
Robertson, a West Virginia resident, had earned over $80,000 in his esports career. A friend described the 27-year-old as "invincible" and "the most human human being."
Dot City Gaming, Robertson's sponsor, mourned the two men in tweets posted on Sunday. "They were great competitors and well-loved members of the Madden community. Our thoughts and deepest sympathies go out to their families, loved ones, and all of those affected by this tragedy," the team wrote on Twitter.
Clayton's high school football team similarly mourned his death. "Our hearts are broken as we learned that former Calabasas Football player @True__818 (Elijah Clayton) was senselessly murdered today during the mass shooting in Florida. We send our love, condolences, and deepest sense of sorrow to Elijah's Family and Friends," the account for the Calabasas High School football team, which Clayton had played on, posted on Twitter.
The school's principal described Clayton as "amazingly kindhearted."
Jacksonville Shooting: Madden Football Video Game Tournament Organizers Cancel Three Events | U.S.