Jaclyn Hill Deletes Twitter Account Amid Marlena Stell's 'Dear Influencers' YouTube Video
It's starting to feel like the YouTube beauty community is experiencing a string of scandals-of-the-month. In May, everyone was picking sides in the James Charles vs. Tati Westbrook drama, and so much of June has involved everyone putting the microscope on online beauty guru Jaclyn Hill.
Hill has already spent weeks weathering allegations that her company had produced contaminated lipsticks, but the drama involving the popular YouTube star is far from over.
Makeup Geek CEO, Marlena Stell broke her silence Tuesday and came out firing — not just against Hill, but at numerous YouTube beauty influencers.
In a video titled "Dear Influencers," Stell detailed the brewing feud between her and Hill. Along with claiming how the 28-year-old allegedly screwed her over after receiving business advice, Stell also theorized that the same lab which produced the supposedly "moldy" lipsticks from Hill's brand — claims that Hill has repeatedly denied — was likely the same one Stell had warned Hill about in 2016.
According to Stell, concealers she had produced by this lab "had shards of plastic in them. They had fingerprints; they had hairs in them; they had black specs in them—does that sound familiar? These were the concealers I had with this lab on June 6, 2016."
According to Stell, she coincidentally happened to see Hill that same day at the lab and warned her of the "issues" she was experiencing.
"[I told her] 'Don't work at this lab because I had really s****y problems with them," Stell claimed.
At some point after Stell posted her video, Hill deleted all social media accounts; however, not without first publishing a since-deleted tweet.
"I deleted [my account] because I immediately got hateful comments and although everything I stated is 1,000 percent true, I need to protect my mental state fire and foremost," Hill tweeted in response to Twitter user @ziomy03. "And I know people think that makes me a 'victim' but honestly, my sanity needs to come first."
After receiving major backlash following her June 12 explanatory video in which she explained her side about the "contaminated" lipstick complaints, Hill announced she will give every single customer a full refund.
Her Jaclyn Cosmetics makeup brand also tweeted Saturday that "third-party testing" concluded that their products "are in full compliance with FDA regulation."
"I have decided to give every single person who purchased my lipsticks a full refund–I think that is the best thing I can do at this point," Hill said in an Instagram story posted earlier this week. "I know there are a lot of people out there—it may not look like it on social media—who love their lipsticks and that's great, but I don't care."
"I don't care if 195,000 people loved a lipstick; if three people are having an issue, that's what's going to keep me up at night," she added. "It's really important that I make this right."
While it was a move in the right direction on Hill's part, many on social media had mixed feelings after seeing the Instagram story. Emmy Award-winning makeup artist, Kevin James Bennett went so far as to call Hill an "elite-level con artist."
"Thoughts on the @JaclynHill video: Full makeup, filters, and an 'Empowered Women' t-shirt? Subliminal messaging (for the stans)," Bennett tweeted Sunday. "Gotta give her props, she's an elite-level con artist. It's a masterclass in deception–mesmerizing and terrifying all at the same time. #StillLying."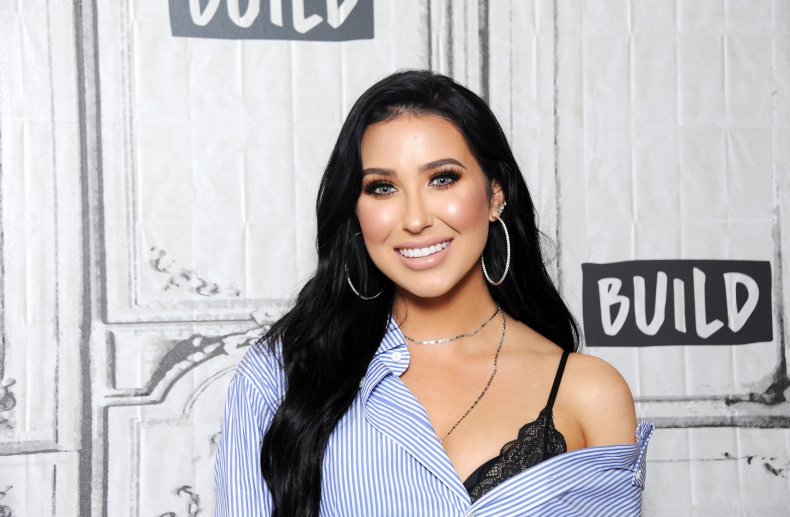 Jaclyn Hill Deletes Twitter Account Amid Marlena Stell's 'Dear Influencers' YouTube Video | Culture