Jacob Blake Tells Joe Biden in Call 'Nothing Will Defeat Me' After Shooting
Former Vice President Joe Biden said that Jacob Blake expressed optimism that "nothing was going to defeat him" during a meeting over the phone on Thursday.
Biden had the conversation while he and his wife Dr. Jill Biden met privately with Blake's family in Kenosha, Wisconsin, where he later held a community meeting. Blake, a Black man, was left paralyzed from the waist down after being shot in the back seven times by a Kenosha police officer on August 23.
"I just spent an hour or more with the [Blake] family after I got off the airplane," Biden said during the community meeting. "I had an opportunity to spend some time with Jacob on the phone. He's out of ICU. We spoke for about 15 minutes... he talked about how nothing was going to defeat him. How, whether he walked again or not, he was not going to give up."
Biden added that he and Blake also discussed the Bible's 23rd Psalm, "The Lord is my shepherd; I shall not want. He maketh me to lie down in green pastures: he leadeth me beside the still waters. He restoreth my soul: he leadeth me in the paths of righteousness for his name's sake."
He also said that what he took away from his meeting with Blake's family was "the overwhelming sense of resilience and optimism that they have about the kind of response they're getting."
"Vice President Joe Biden and Dr. Jill Biden today had a very engaging 90-minute in-person meeting with the Blake family, including Jacob's father, sister and brothers," Blake family lawyer Benjamin Crump said in a statement. "I joined the meeting by phone, as did Jacob's mother and Jacob himself from his hospital bed."
"The family was grateful for the meeting and was very impressed that the Bidens were so engaged and really willing to listen," added Crump. "It was very obvious that Vice President Biden cared, as he extended to Jacob Jr. a sense of humanity, treating him as a person worthy of consideration and prayer."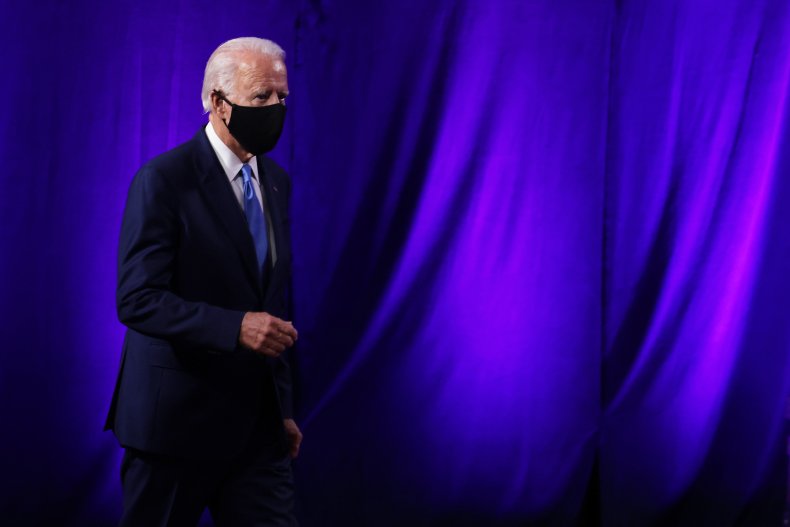 President Donald Trump made his own visit to Kenosha on Tuesday but refused to speak with the Blake family because he said they wanted a lawyer to be present, as they later were during the Biden visit. Trump said he instead spoke to "the pastor of the family." Jacob Blake's father Jacob Blake Sr. told CNN that the family does not have a pastor, although the White House said that the president had been referring the pastor of Blake's mother.
Trump also spoke with a man presented as the owner of a camera shop that had burned down during the protests. After the visit, it was revealed that the man was the store's previous owner. The current owners had declined to participate.
"Violence in any form is wrong," Biden said Thursday. "The idea that this president continues to try to divide us, gives succor to the white supremacists, talks about how 'there's really good people on both sides,' talks in ways that are just... I've never used this for a president before, not only incorrect, but immoral. Just simply wrong."
"There's a reason why this administration wants to only talk about dividing the country and about law and order," said Biden. "They don't want to talk about all those people who have died from COVID."
Newsweek reached out to the Biden campaign for comment.