Zuma Asked to Apologize to South African Women for 'Sexist' Comments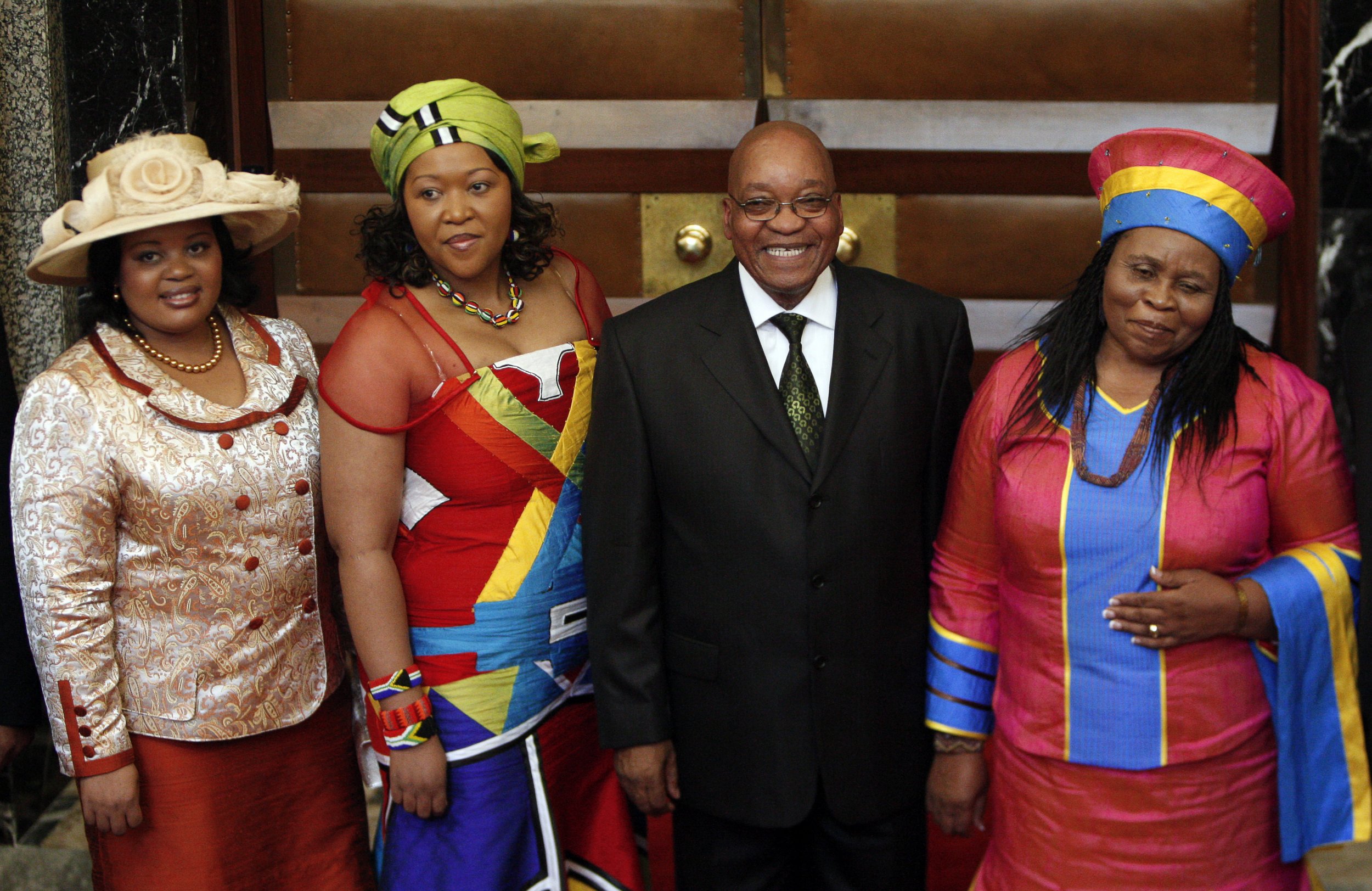 South Africa's opposition party has accused President Jacob Zuma of insulting the nation's women after he reportedly made comments interpreted as sexist.
Zuma, who survived a vote of no confidence in Parliament last Tuesday, is reported to have made comments pertaining to sexual harassment while registering to vote in his hometown of Nkandla on Saturday. Speaking to journalists, the leader of the ruling African National Congress (ANC) reportedly said that if men could compliment women as they did in the past, his bodyguards would compliment the journalists. "But when men compliment you [women] innocently, you say it's harassment. You will miss out on good men and marriage," said Zuma, who has four wives, according to South African newspaper The Citizen .
South Africa has high rates of rape and other forms of sexual violence. Research carried out in 2010 by South African NGO Gender Links and the Medical Research Council (MRC) found that almost one in 12 women in the province of Gauteng, which encompasses the two major cities of Johannesburg and Pretoria, had been raped in 2009, with more than 25 percent of those polled saying they had experienced some form of sexual violence in their lives.
While the total number of sexual offenses reported in 2014-15 dropped by just over five percent to 53,617, sexual violence is believed to be widely underreported in the country. The 2010 study by Gender Links and the MRC found that only one in 13 women raped by someone who was not their partner reported the crime, while this fell to one in 25 women raped by their partner. According to the Rape Crisis Cape Town Trust, research suggests that the number of sexual offenses could be as high as 482,000 if all incidents were reported.
In a statement issued on Monday, the opposition Democratic Alliance (DA), led by Mmusi Maimane , said: "The president needs to apologize for perpetuating patriarchal attitudes that continue to allow women to remain the subjects of high levels of violence and sexual abuse throughout our country." The party added that it would refer Zuma's comments to the South African Human Rights Commission (SAHRC) and also write to the president to request an immediate public apology to the women of South Africa for his comments, which the opposition party said showed Zuma's "blatant disconnect from their lived experiences of sexism and sexual abuse across our country".
Newsweek contacted the South African presidency for a comment but no one was immediately available to respond. Toko Xasa, spokesperson for the ANC Women's League, told News24 on Sunday that there is no such thing as being "too sensitive" to sexual harassment. "Women must continue, if things make them uncomfortable, to report them and make it serious to be harassed," said Xasa.
The controversy is the latest in a series of difficult issues that Zuma has had to address in recent months. He came under fire after replacing then-finance minister Nhlanhla Nene with the relatively inexperienced David van Rooyen in December 2015, only to remove Van Rooyen in favor of Pravin Gordhan within a week of Van Rooyen taking office. The chopping and changing caused the value of the South African rand to plummet briefly.
Zuma also appeared to perform a huge U-turn in February, when his counsel admitted in court that the president had been wrong to ignore a 2014 report by the Public Protector on state-funded improvements to Zuma's homestead in Nkandla. The report had found that Zuma should repay the costs of some of the improvements, which included a swimming pool and chicken run and cost an estimated 246 million rand ($23 million at the time).