Jacqueline Saburido, Crash Victim Who Became Face of Worldwide Anti Drunk Driving Campaign, Dies Aged 40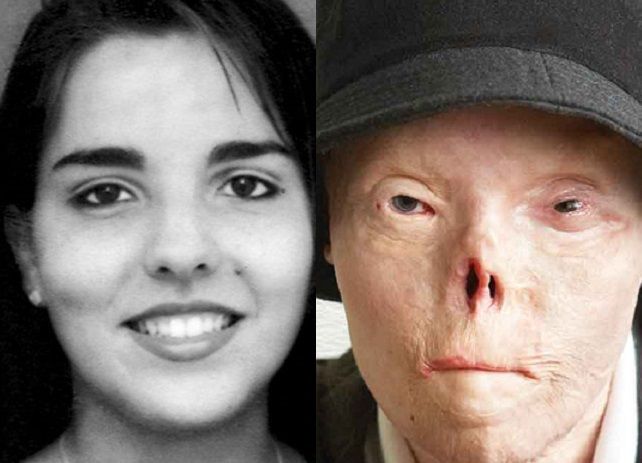 A woman who fronted numerous anti-drunk driving campaigns after suffering third-degree burns to more than 60 percent of her body in a horrific car crash has died aged 40.
Jacqueline Saburido died of cancer in Guatemala, having moved there from her native Venezuela several years ago to seek better medical treatment, her family confirmed to the Austin American-Statesman.
Saburido was left with severe burns to her face and body after the car she was traveling in collided head-on with drunk driver Reggie Stephey's vehicle in Austin, Texas, in September 1999 while she was heading home from a party.
The car burst into flames following the crash, killing her friend Natalia Bennett, who was driving, as well as fellow passenger Laura Guerrero.
Get your unlimited Newsweek trial >
Saburido was just 20 when she suffered the life-changing injuries and had only been in Austin for a month at the time of the crash. She moved there from her hometown of Caracas, Venezuela, to study English.
The Texas Alcoholic Beverage Commission (TABC) paid tribute to the 40-year-old following news of her death.
"TABC is saddened to learn of the passing of Jacqui Saburido, who used her life-changing injuries to help tell others about the dangers of drunk driving," the agency wrote on Twitter.
According to Faces of Drunk Driving, doctors did not expect Saburido to survive her injuries, which eventually resulted in her losing her ears, nose, lips and eyelids, as well as her fingers being amputated.
Get your unlimited Newsweek trial >
Saburido reportedly went through more than 100 operations, with the medical bills exceeding $5 million, in order to reconstruct her face and body.
She later became the face of the Texas Department of Transportation's (TxDOT) campaign warning about the dangers of drunk driving, in addition to becoming a motivational speaker.
She also appeared on The Oprah Winfrey Show, first in 1999 to tell her story and again in 2009 while the host was recounting her most memorable guests of the past 25 years. Her safety campaigns also ran in countries around the world, including Australia.
Paying tribute, Bentley Nettles, executive director of the TABC, told the American-Statesman: "Jacqui did not let the tragic circumstances of her accident diminish her, instead using her life story as a lesson on the importance of preventing drunken driving. We are eternally grateful for Jacqui's bravery, her compassion and her drive to help others."
Janet Lea, former senior vice president of the Sherry Matthews Group, who helped organize the anti-drunk driver campaign for TxDOT, said Saburido was the "bravest, most courageous person I have ever met."
"With all of her injuries, she was still wickedly funny and also willing to speak to anybody who would listen to her about the dangers of drinking and driving," Lea added.
In her own words, made during one of her many public appearances, Saburido said: "Even if it means sitting here in front of a camera with no ears, no nose, no eyebrows, no hair, I'll do this a thousand times if it will help someone make a wise decision."
Stephey was convicted of two counts of intoxication manslaughter and was sentenced to seven years for the deadly crash. He was released from prison in 2008, reports KXXV.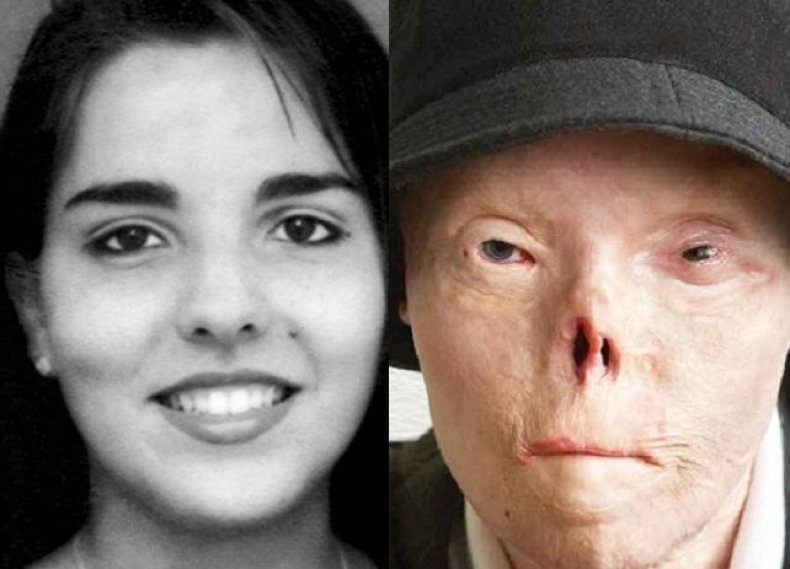 Jacqueline Saburido, Crash Victim Who Became Face of Worldwide Anti Drunk Driving Campaign, Dies Aged 40 | U.S.