From her discussing her sex life to enjoying an intimate steam session on camera, it's become clear to Red Table Talk fans that few subjects are out of bounds for host Jada Pinkett Smith.
And in the latest episode of her Facebook Watch show, the actress welcomed her son, Jaden Smith, to join her and her mother, Adrienne Banfield Norris, to discuss the use of magic mushrooms.
Pinkett Smith, 50, revealed that they landed on the subject after Smith, 23, said he wanted to discuss the psychedelic drug, which he told his mother he first tried out of "curiosity" before finding purported mental health benefits.
The Girls Trip star shared that she was introduced to plant medicine 10 years ago to deal with her depression, saying the treatment "knocked it out," unlike prescribed medicine Prozac and therapy.
"It's not successful for everybody," she said of traditional treatment. "I struggled with depression for so long. And the thing about the plant medicine is it helps you feel better but also solves the problems of how you got there in the first place."
During the show, Newsweek's September article, looking into how the drug may be the biggest advance in treating depression since Prozac, was cited.
In discussing his own use of magic mushrooms, known scientifically as psilocybin mushrooms, The Get Down star Smith said it led to his understanding of ego.
"It was always in my head talking, telling me what I was and what I wasn't," he said, before sharing that taking the drug led to him experiencing ego dissolution, a state in which self-identity is lost.
"That was the moment that really changed me," he told his mother and grandmother. "You get to a place where you are blocked by something, whether it's a trauma or your emotions or ego, not being able to express yourself.
"Psychedelics are a way to tear down that wall and see what is beyond it. Doing it guided with people who are professionals really increases the chances of having that mystical experience."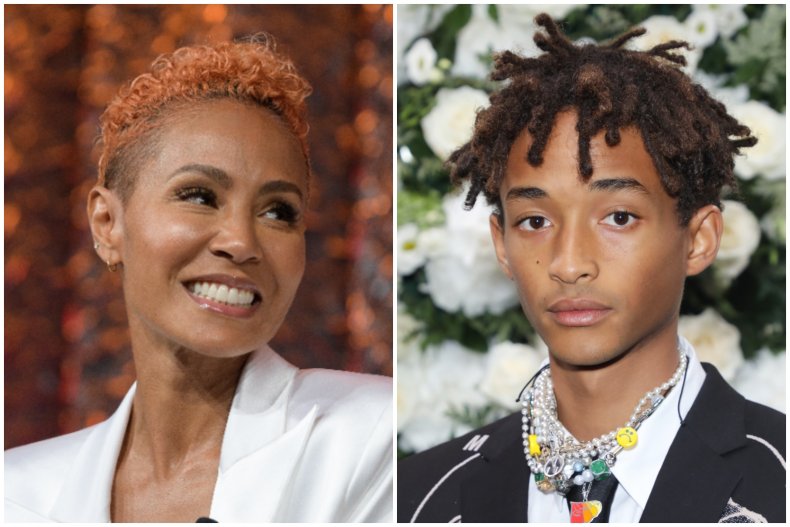 Banfield Norris admitted during the conversation that she had long held a less enthusiastic approach to magic mushroom use, saying that while she had taken it, she didn't find it "fun." She also explained that her previous relationship with Pinkett Smith's father led to a degree of hesitation.
"I just know that he did a lot of experimentation with psychedelics and it led him to the path of other drugs that led to his addiction," she said. "So at the end of the day, that's always in my mind."
Responding, Pinkett Smith said: "It's all about where you're sitting and why you're doing it. Every drug that's on the market right now can be abused. You can use it for good too, you can use it recklessly."
Elsewhere in the show, the Set It Off actress said: "Plant medicine completely rehabilitated me from debilitating depression and has changed my life for the better. I came home, I am home. I am really hoping we find a way that African Americans can have access to these plant medicines safely."
"You have to really wanna do it, this is not for play," she added. "You have to be willing to confront some hard stuff. It is very healing and it has changed my life."
Other guests on the show espousing their enthusiasm for psychedelics included GoDaddy founder Bob Parsons, as well as Lisa Ling and her husband, oncologist Paul Song, who said the drug helped their marriage. They also discussed the risks.
The drug is illegal under federal law, though there is a movement in the U.S. to decriminalize it. Without supervision, the use of psychedelics can accelerate the onset of psychosis among those who are already vulnerable to it.