Jada Pinkett Smith's Cryptic Tweet May Mean She Will Talk About August Alsina
Jada Pinkett Smith is ready to talk about...something! On July 2, the Red Table Talk shared a cryptic tweet with her followers, and now the Twitterverse is convinced she's ready to talk about August Alsina, who previously claimed they had an affair. Alsina even said that Will Smith, Pinkett Smith's husband of 23 years, was okay with the relationship.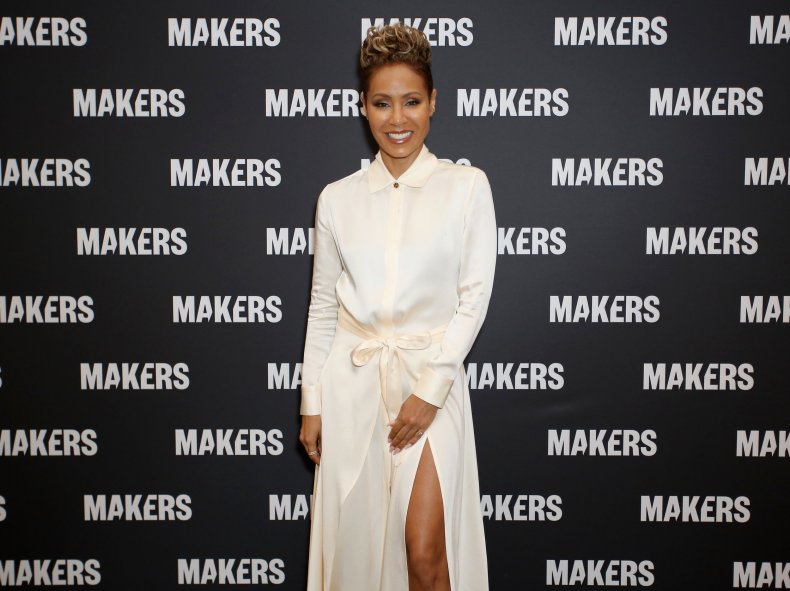 "There's some healing that needs to happen...so I'm bringing myself to the Red Table." Many are excited for this confessional, and want it to happen ASAP. When this "healing" will happen remains unclear.
During a conversation with the The Breakfast Club co-host Angela Yee about his new album, The Product III:stateofEMERGEncy, Alsina made the major allegation, and noted how Will gave them "his blessing."
"I actually sat down with Will and had a conversation due to the transformation from their marriage to life partnership that they've spoken on several times," he claimed during the interview, which he uploaded to his YouTube Channel June 30. "He gave me his blessing."
In an interview published later the same day, Alsina told Complex about his relationship with the actress, even though he previously denied any rumors about the affair. "I totally gave myself to that relationship for years of my life, and I truly and really, really, deeply loved and have a ton of love for [Jada]," he said. "I gave my full self to it. So much so that I can die right now, and be OK knowing that I fully gave myself to somebody."
The singer continued, "I really loved a person. I experienced that and I know what that feels like — and some people never get that in this lifetime. So, I know that I am completely blessed. And this conversation is difficult because ... it would be hard for people to understand, but once it starts to affect me and my livelihood, I have to speak up about my truth."
Alsina also noted that he and Pinkett Smith met in 2015. The following year, he went on vacation with the family in Hawaii, and even attended the BET Awards with Pinkett Smith in 2017, as per Us Weekly.
The same day that the interview ran, Pinkett Smith's told Page Six that the allegations are not true.
Smith and Pinkett Smith married in 1997. Rumors swirled about them having an open relationship for years, but have neither denied or confirmed these allegations.
Newsweek did not receive comment from Jada Pinkett Smith at the time of publication.