'Bachelor In Paradise' Star Jade Roper Tolbert Gives Birth in Bedroom Closet
Jade Tolbert of The Bachelor spinoff Bachelor In Paradise has welcomed her newborn son—in her bedroom closet.

Jade, 32, shared news of the birth on her Instagram last night, writing that she "accidentally gave birth at home" on July 29.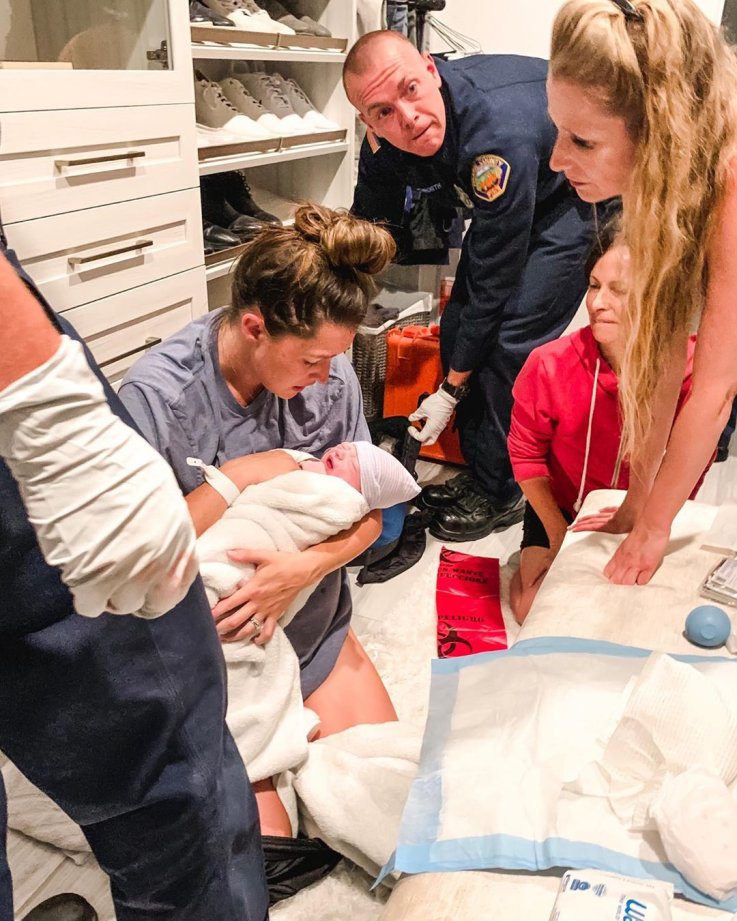 "I've been still processing the shock of this all, as this was not all at what I had planned, but I am so so thankful for each person who helped bring our son into the world safely," Tolbert wrote.
"Long story short, my waters broke and 75 minutes later I gave birth to our healthy baby boy while clutching a bench in our closet. It was one of the scariest moments of my life because I felt so out of control, but [husband] Tanner [Tolbert], Tanner's mom, my mom and the medics and firefighters kept me going when I felt like the world was caving in on me and my unborn baby."
The couple during Season Two of Bachelor In Paradise, a popular spinoff of ABC's The Bachelor and The Bachelorette. Set in a beautiful resort in Mexico, the show features contestants who have been rejected on the original series. Jade was on the 19th season of The Bachelor, which starred Chris Soules, while Tanner was on the 11th season of The Bachelorette, starring Kaitlyn Bristowe.
A number of previous Bachelor and Bachelorette stars commented on Jade's Instagram post, including Bachelor in Paradise host Chris Harrison, who wrote "Now that's the most dramatic delivery ever."
The baby boy weighed 7 pounds, 9 ounces at birth, and is 20 inches long. He is the couple's second child, though Jade and Tanner have not yet released his name.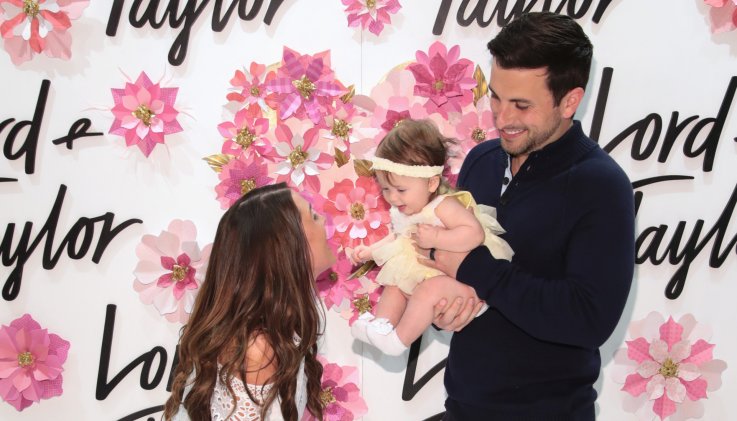 "Mom and baby boy are doing great. Emmy just met her little brother—she greeted him with a kiss on the head, so I guess that means she will allow us to bring him home! We are officially a family of four," Jade told People.
Their daughter, Emerson "Emmy" Avery Tolbert, turns 2 on August 17.
According to People, the Tolberts tried to conceive for 10 months. Jade first shared the news of her pregnancy on Instagram in January with a family photo on the beach.
Since then, Jade's pregnant belly has been a frequent sight on her Instagram, and has even been involved in ad promotions for sponsors.
So far, the birth photo is the only picture Jade has posted of her new baby, though she'll likely share more soon.
"I was going to share the happy, cute Instagrammable pics first, but this felt right to me," she wrote.
'Bachelor In Paradise' Star Jade Roper Tolbert Gives Birth in Bedroom Closet | Culture