Jaden Smith Confirms Tyler, The Creator Is His Boyfriend: 'That's True, Just So You Know'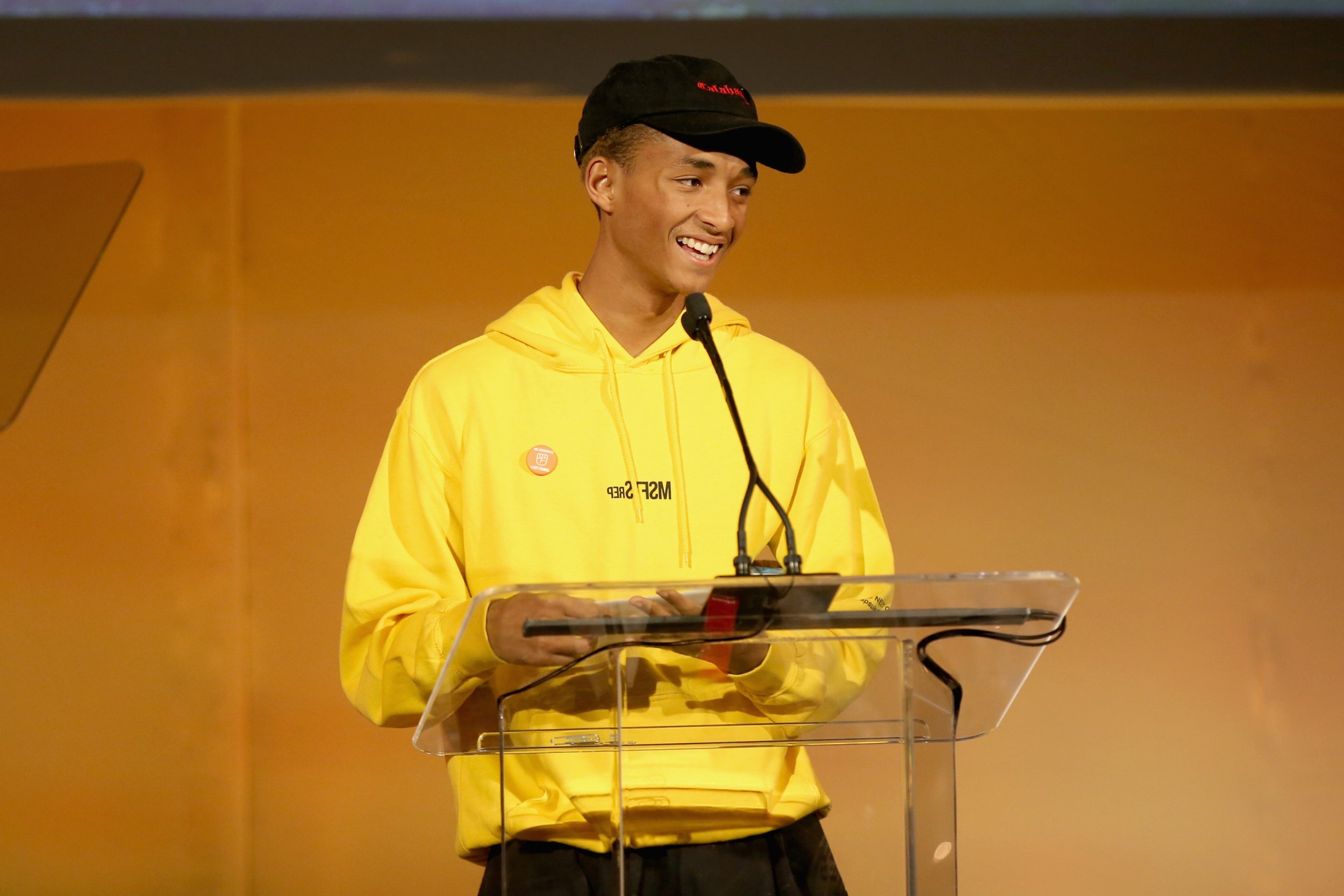 Rapper Jaden Smith first called fellow musician Tyler, The Creator his boyfriend on November 11, but was met with questions when Tyler didn't seem to reciprocate the title. Smith clarified Tyler is his boyfriend in a conversation with Apple Music Beats 1 Radio on Sunday, Us Weekly reported.
"I recently said that Tyler, the Creator is my boyfriend and that's true, so, just so you know," he told the station.
Smith, 20, was referring to the November 11 statement, which he made while on stage at Camp Flog Gnaw Carnival in Los Angeles. Smith spoke extravagantly about his relationship with 26-year-old Tyler, The Creator.
"I just want to say Tyler, the Creator is the best friend in the world and I love him so f****** much," Smith said as he appeared on stage, as reported by fans who filmed the show. "I want to tell you guys something: Tyler doesn't want to say, but Tyler is my motherf****** boyfriend, and he's been my motherf****** boyfriend my whole f****** life. Tyler, the Creator is my f****** boyfriend. It's true!"
Tyler, however, didn't seem to agree with Smith's comments, as he was seen in the crowd shaking his head and his finger. Many took this action as Tyler suggesting Smith was joking.
After his conversation with Beats 1, Smith liked a variety of tweets suggesting he's confirmed he's in a relationship. Smith also interacted with Tyler directly on Twitter after his first announcement when he tweeted: "Yup @tylerthecreator I Told Everyone You Can't Deny It Now." Tyler responded with laughter. "hahaha you a crazy n**** man," he wrote.
Smith and Tyler have not defined their sexualities. Smith is open about gender fluidity but hasn't widely spoken about who he dates. Tyler has touched on the topic in the past, mostly in music. For example, his track "I Ain't Got Time!" has lyrics "I've been kissing white boys since 2004."