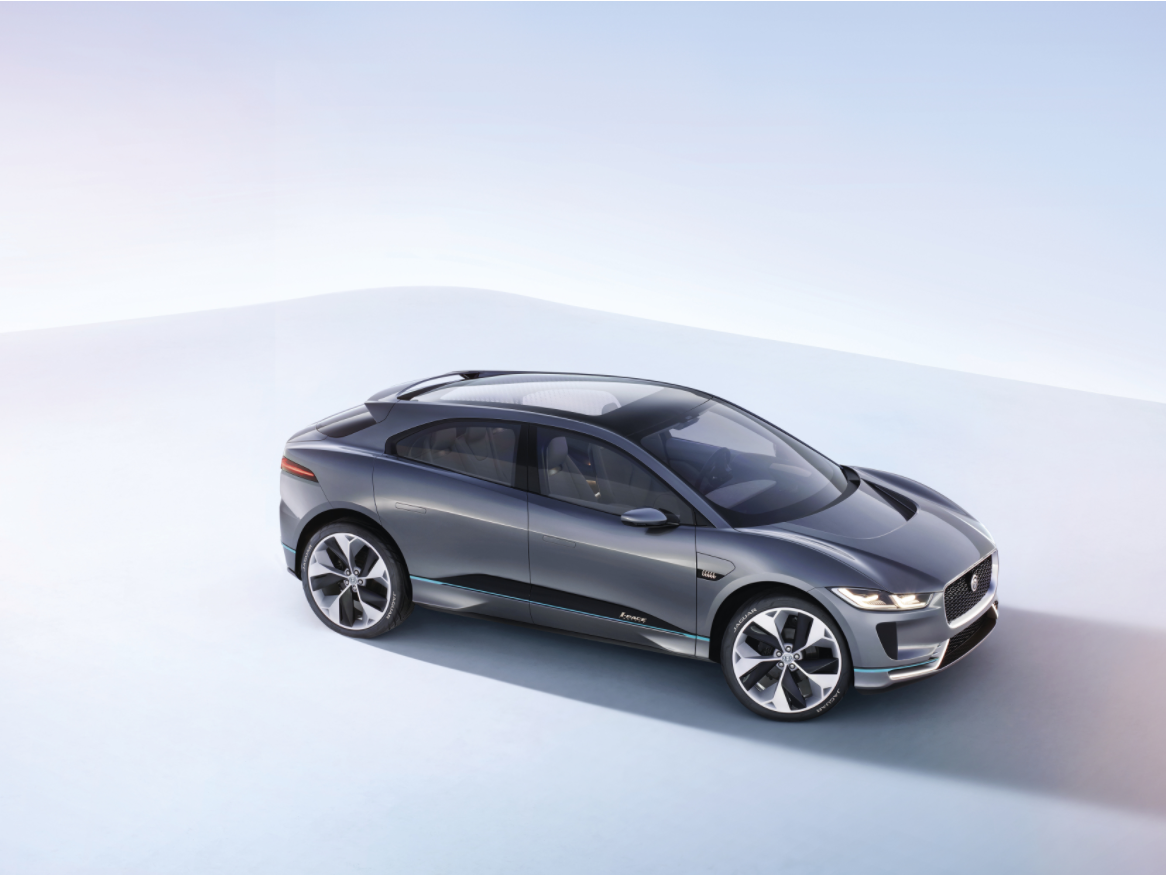 Jaguar has unveiled its first fully electric vehicle, marking a "revolutionary" step forward for the luxury car maker.
The Jaguar I-PACE is described by the firm as a "long distance sprinter" and goes up against the high-end Tesla Model X car in the electric vehicle market.
A prototype of the I-PACE was unveiled in Los Angeles on Monday and the final model is expected to be on the road in the second half of 2018.
"The I-PACE represents the next generation of electric vehicle design," said design director Ian Callum. "It is a preview of a five-seat production car that will be on the road in 2018.
"This will be Jaguar's first-ever battery-powered electric vehicle and opens a new chapter in the history of our legendary brand."
The I-PACE features dual electric motors capable of launching the car from 0-60mph in around 4 seconds, as well as a 90kWh lithium-ion battery that can be fully charged in two hours.
"With an average daily commute of 25 to 31 miles, most customers will need to charge their car just once a week," a spokesman for Jaguar said.
"The battery can be charged at public charging stations, a dedicated wall box at home, or simply using conventional domestic sockets."
The unveiling of the I-PACE comes a month after Jaguar made its debut in the electric car racing championship Formula E.
Its entry into Formula E is a statement of intent from the British manufacturer, as technologies developed for Formula E are expected to find their way into production vehicles in the future.