Jaguar Won't Be Euthanized After Killing Spree at Louisiana Zoo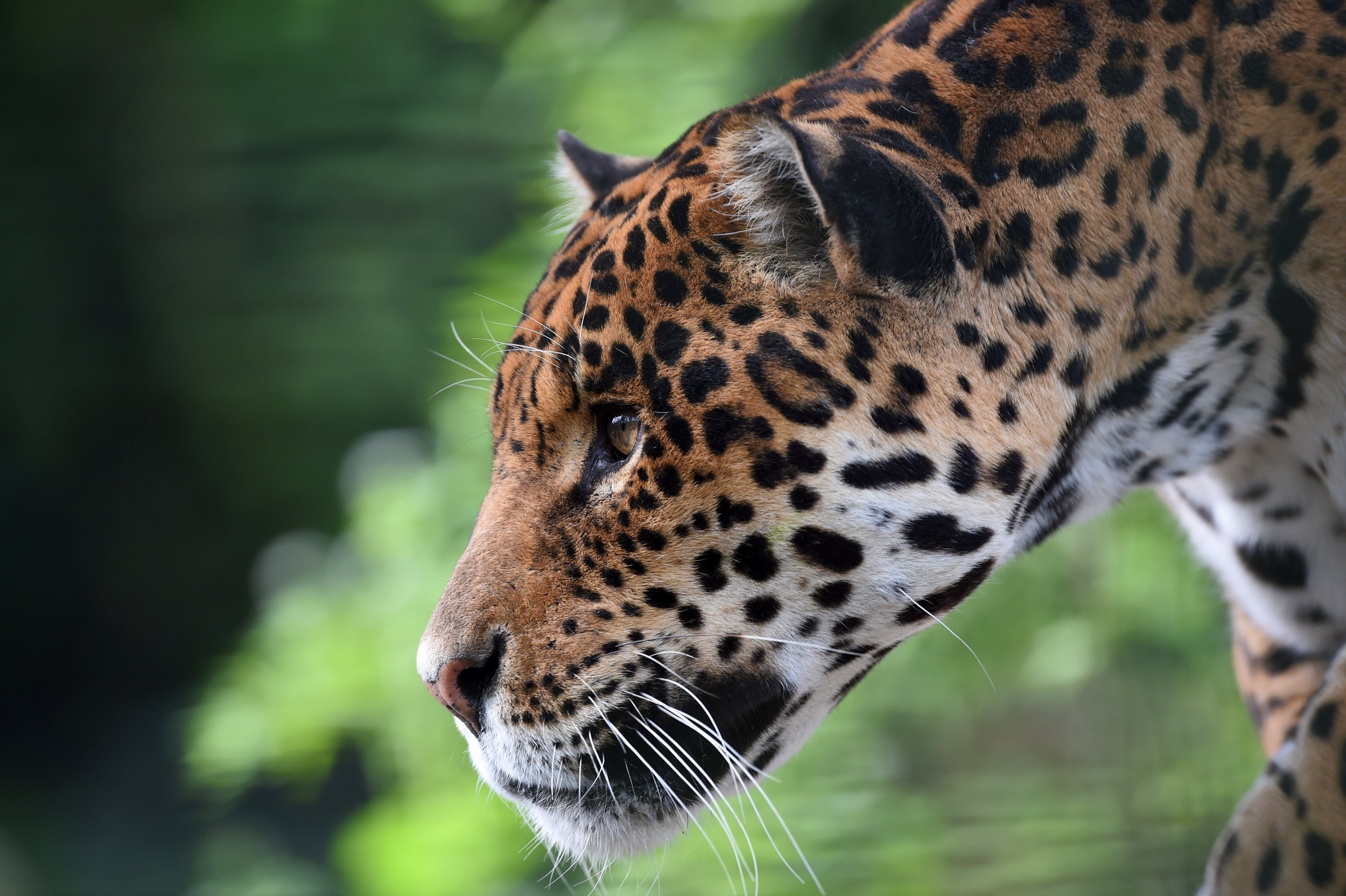 A jaguar who escaped his enclosure and killed nine other animals on Saturday will not be euthanized, zoo officials said.
The male jaguar, named Valerio, killed five alpacas, an emu, and three foxes after it escaped through a hole in its enclosure at the Audubon Zoo in New Orleans, Louisiana, hours before it opened on Saturday. Valerio made his way through a hole in a steel cable fence estimated to be eight inches by 10 inches long.
Valerio, formerly referred to as a "big lovable goofball" by the zoo in a Facebook post, was tranquilized and moved to a hospital after his escape. In a press conference held on Tuesday, the zoo's managing director Kyle Burns said that the jaguar exhibit will remain closed until the zoo invests in a replacement cable.
Burns said in the conference that 3-year-old Valerio acted on predatory instinct. In part because of that, and in part because Valerio is "part of the family," the zoo has decided not to euthanize the jaguar.
Burns said Valerio slipped through the hole in his enclosure, pushed through a space in the roof, and walked on the roof before entering another exhibit.
"In an abundance of caution, we are going to move to an even stronger material than even outlined by the guidelines from our association," said Burns in regards to the fence. Burns also said the zoo plans to renovate the roof.
Six animals were initially found dead at the scene after Valerio escaped. An alpaca named Daisy who suffered from wounds and a broken leg died in an animal hospital. Two foxes named Cooper and Rusty also died from the severity of their wounds while in medical care.
Valerio was placed on a stretcher and secured in a van at 8:04 a.m., after being shot by darts at 7:36 and 7:43 a.m. in the fox exhibit. It is unclear when he initially escaped the enclosure. A staff member discovered Valerio at 7:20 a.m. while feeding animals in the swamp exhibit after hearing the sound of animals in distress. Burns said the Emergency Communication System available by radio led another staff member to make visual contact with the predator.
Grief counselors were made available to staff while the zoo remained closed on Sunday. A second tiger named Ix Chel remained in the enclosure throughout the incident. The community has responded by creating a memorial at the entrance of the zoo, which includes stuffed animals and notes from children.