Jaguars vs. Titans Thursday Night Football Info: Odds, Predictions, Live Stream, Start Time for Jacksonville, Tennessee Game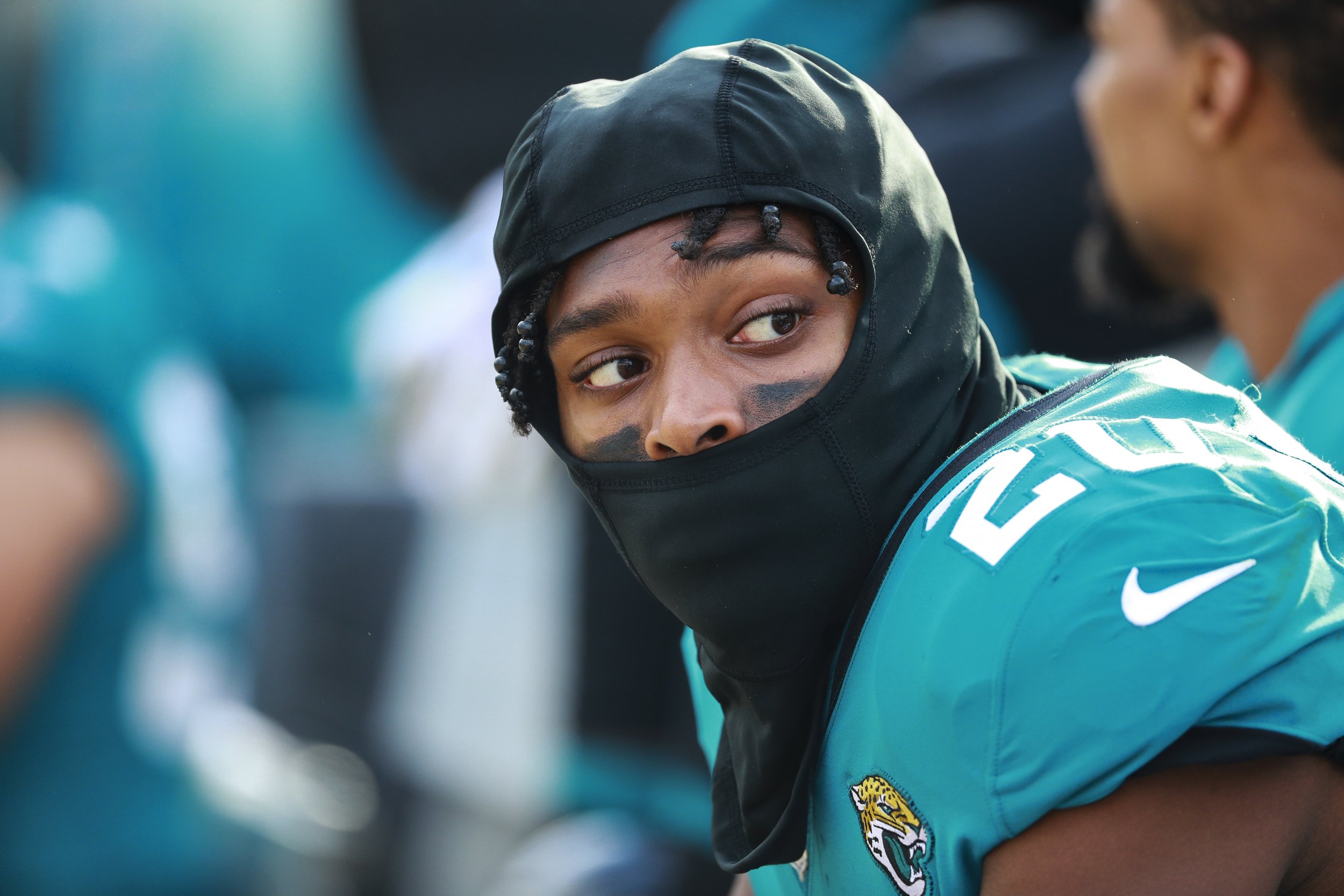 Two AFC South teams will battle during this week's Thursday Night Football matchup. The Tennessee Titans (6-6) will host the Jacksonville Jaguars (4-8) tonight at Nissan Stadium in Nashville.
The Titans won their previous meeting at Jacksonville, 9-6, in Week 3 against a Jaguars team many expected to be a legitimate contender in the AFC. However, the Jags have already been mathematically eliminated from the playoffs, while Tennessee is one game shy of the sixth seed in the conference with four matchups remaining.
Still, Jacksonville could finish with a respectable 8-8 record, while also playing spoiler to a division foe, much like last week's 6-0 upset at Indianapolis.
"We're all professionals and we take pride in our game," Jaguars defensive tackle Malik Jackson said. "We want to finish as strong as we can and put together a winning streak. There's no reason we can't win these final five games and at least get to 8-8. That's not the record we wanted, but right now that's the goal we're striving to get."
The Titans currently rank ninth among NFL teams in total defense with an average of 340.9 yards allowed per game and sixth in scoring defense with 20.4 points allowed per game.
"Tennessee has an excellent defense. The front seven is outstanding: big, strong, powerful," Jaguars coach Doug Marrone said. "Linebackers are downhill, hit. Secondary plays well. We're going to have to do a good job up front. It'll be a great challenge for those guys on the (offensive) line."
Tennessee will look to pressure quarterback Cody Kessler, who replaced Blake Bortles as Jacksonville's starter last week. However, the Jaguars likely won't take too many chances with Kessler, instead relying on running back Leonard Fournette to carry the load of the offense.
Fournette has had a tough sophomore campaign battling through injuries in 2018. The former No. 4 overall pick has only appeared in five games and has 314 yards and four touchdowns on 90 rushing attempts, averaging 3.5 yards per carry.
But Fournette could salvage his disappointing season with a strong finish in his final four games, beginning with tonight's matchup in Nashville.
Here's the info you need to know for tonight's game.
Start time: 8:20 p.m. ET
TV channel: FOX and NFL Network
Live stream: fuboTV (free trial available)
Odds: Saints -5.5, 37.0 via Bovada
Prediction:
Ryan Dunleavy, NJ.com: Titans 10, Jaguars 6
"Sometimes, Thursday Night Football gets a home run matchup. This is not one of those times. Two good defenses. One below average offense. And then there's the Jaguars."
Jaguars vs. Titans Thursday Night Football Info: Odds, Predictions, Live Stream, Start Time for Jacksonville, Tennessee Game | Sports