Jail Officer Tells Inmate, 'You Shouldn't Be Able to Breathe' During His Restraint Before Death
An investigation by NewsChannel 5 in Nashville has revealed footage of deputies and corrections officers at a Lewisburg, Tennessee, jail suffocating a man as he cried out that he couldn't breathe.
The daughter of William Jennette, the inmate at Marshall County Jail who asphyxiated as officers pinned him to the ground and mocked him, is suing the county, the city of Lewisburg and several officers over her father's death in May 2020.
Jennette, 48, was arrested two days prior to his death for public intoxication, indecent exposure and resisting arrest. Jail logs obtained by NewsChannel 5 Nashville recorded that Jennette was "hallucinating" and "detoxing," and officers had put him in a restraint chair the day before his death to prevent him from bashing his head against his cell wall.
But video from May 6 shows officers called in for backup tackling Jennette to the ground, placing him face down on the floor with handcuffs as he struggled. When he told officers he could not breathe, a female officer can be heard responding, "You shouldn't be able to breathe, you stupid bastard."
Another officer warned his colleagues of suffocation while they were kneeling on Jennette's back.
"That's why I'm not on his lungs, to let him breathe," one of the officers says in the video.
Jennette died soon after—his last words were, "I'm good."
The officer kneeling on Jennette's back tells him, "No, you ain't good. You're going to lay right there for a fucking minute."
The National Law Enforcement Technology Center, a program under the U.S. Department of Justice, says that risk factors for sudden in-custody death include frenzied behavior, obesity, drug and alcohol intoxication, violent struggle and unresponsiveness of a subject during or after a struggle.
NLETC advises that officers should move a subject off his or her stomach after being handcuffed, especially if the subject has had any recent drug use. The officers seen restraining Jennette in the video continue to pin him to the ground despite his being handcuffed.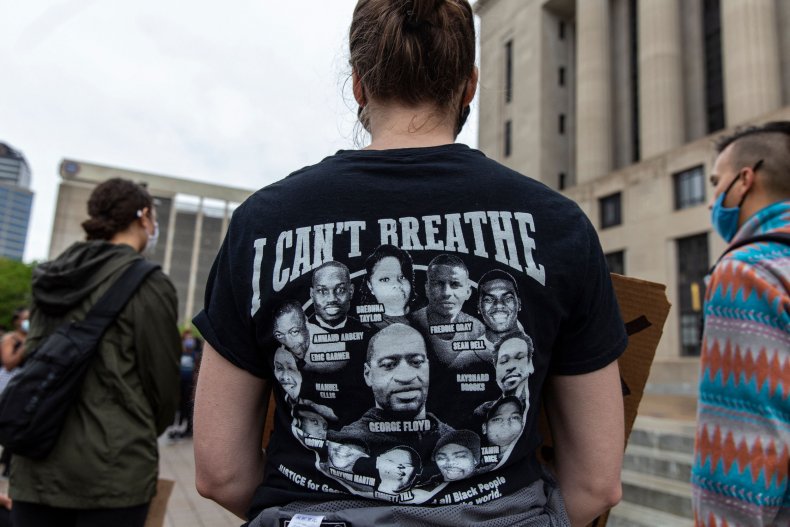 Dominique Jennette, the daughter of William Jennette who filed the lawsuit, told NewsChannel5 Nashville that her father was "terrified" and needed help.
"That's just something that really sticks with me, how scared he must have been and how alone he must have felt," she told reporter Ben Hall.
While an autopsy report obtained by NewsChannel5 Nashville lists Jennette's cause of death as "acute combined drug intoxication" due to meth found in his system, it also ruled his death a homicide caused by asphyxia.
A grand jury reviewed the case but did not bring criminal charges against the officers. The administrator for Marshall County Jail told Newsweek they could not comment on the matter.