Jail to Private Jet: A Timeline of Carlos Ghosn's Arrest in Japan to His Escape to Beirut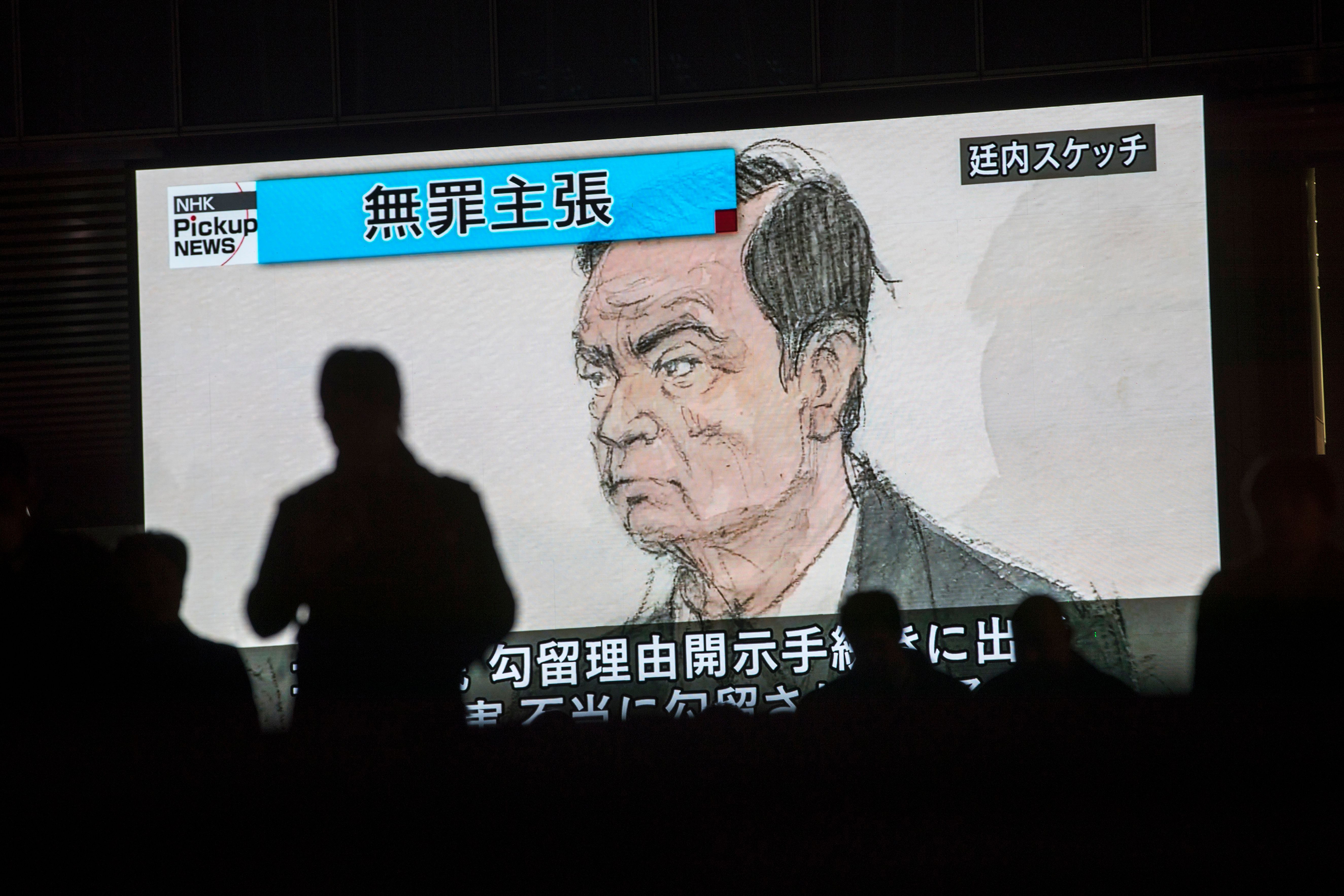 In 2018, Renault-Nissan-Mitsubishi Alliance chairman Carlos Ghosn was arrested after stepping off a plane in Japan. He would be charged with several financial crimes and faced at least a decade in prison. The news exploded into headlines around the world, reaching a boiling point after he engineered his escape from custody and into Lebanon.
He's now written the book "Broken Alliances: Inside the Rise and Fall of a Global Automotive Empire" where he details these events from his perspective.
This timeline takes readers through the important days in the saga of Ghosn's arrest to his flight from Japan.
November 19, 2018
After flying into Japan on a private jet from Lebanon, Ghosn is arrested by Tokyo District Prosecutors. According to Nissan's then-CEO Hiroto Saikawa, he's been accused of "significant acts of misconduct."
"I feel despair, indignation and resentment," Saikawa said at a press conference held the same day. "As the details are disclosed I believe that people will feel the same way as I feel today."
He also said that Ghosn would be removed as chairman of Nissan after a months-long internal investigation into his reported income and assets. Ghosn's close associate Greg Kelly, a Nissan Motor Co. board member, is also arrested.
November 22, 2018
The Nissan board of directors votes unanimously to oust Ghosn as chairman of the company. Kelly is also removed. The board says that it would consider hiring an outside advisor to analyze its corporate governance and compensation system.
November 28, 2018
One week after his arrest, Ghosn is stripped of his chairmanship of Mitsubishi at a board meeting. Keeping him in the position any longer could have exposed Mitsubishi to "reputation risk," then-CEO Osamu Masuko argued in a statement after the meeting.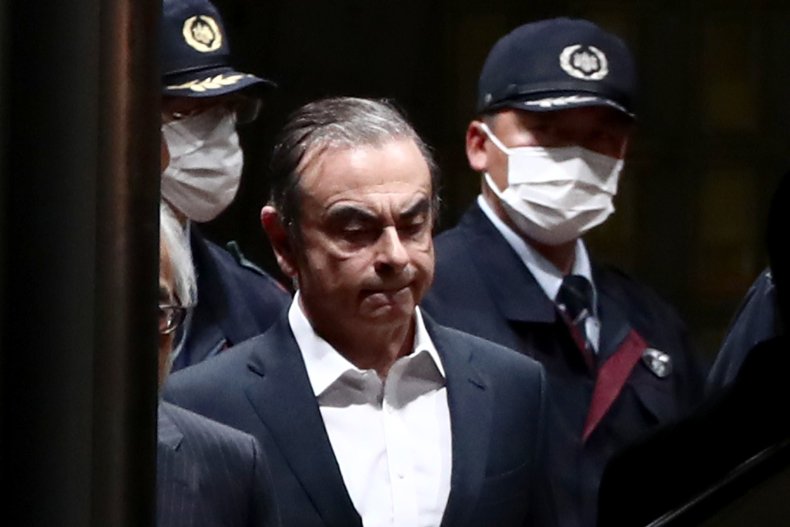 November 30, 2018
A Tokyo court granted authorities permission to hold Ghosn in jail for 10 more days as the allegations of financial misconduct are fully investigated. Prosecutors believe that Ghosn earned $88 million from 2011 to 2015 but only reported half of it.
December 10, 2018
Prosecutors indict Ghosn and Nissan, charging them both with flouting financial laws by underreporting Ghosn's income. Nissan did not deny the charges and said that it would improve compliance standards.
December 20, 2018
Japanese authorities rearrest Ghosn on suspicion that he forced Nissan to take on $16.6 million in personal losses during the 2008 financial crisis. If he were found guilty of the new accusations, he could face up to 10 years in prison.
January 7, 2019
Ghosn appears before a Japanese court, his first public appearance since his arrest. He tells the judge that he is innocent of the charges against him.
In a statement distributed to the press, Ghosn says that he "acted honorably, legally and with the knowledge and approval of the appropriate executives inside the company with the sole purpose of supporting and strengthening Nissan."
During the proceedings, the presiding judge says that he considers Ghosn a flight risk.
March 4, 2019
On his third attempt, a court grants Ghosn's request for bail. Bail is set to about $9 million. He isn't allowed to travel abroad and his residence must be placed under 24-hour surveillance. He's released two days later.
April 3, 2019
Ghosn is arrested again, this time for "aggravated breach of trust" concerning payments to a Nissan distributor in Oman. Prosecutors alleged that those payments were siphoned off to Ghosn.
He's released on bail toward the end of April.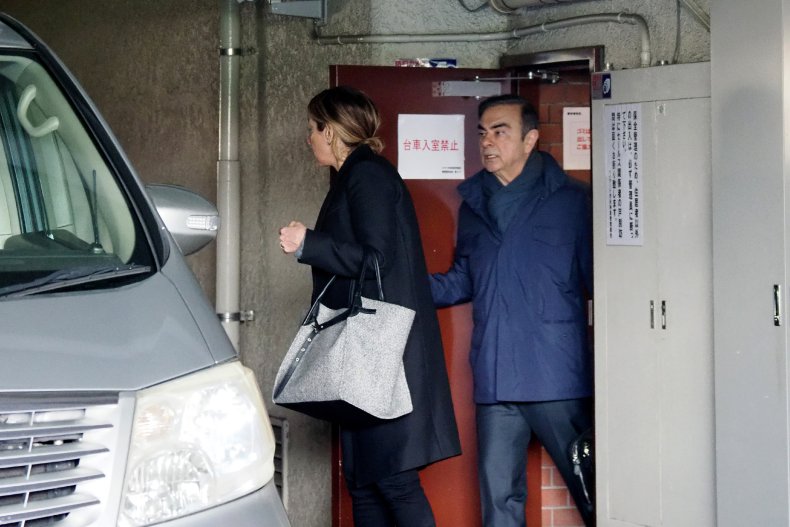 September 9, 2019
Saikawa steps down as the CEO of Nissan amid a scandal involving underreported income. His resignation is effective Sept. 16.
December 31, 2019
Despite heavy police surveillance, Ghosn manages to escape Japanese authorities and flee the country. Meeting two men at a hotel near his apartment, they take a train to Osaka and go into a hotel near the city's airport. CCTV footage shows the two men leaving with two music equipment containers, but not Ghosn. The former head of the Alliance is in one of those containers, where he remained until being loaded on a private jet and flown to Lebanon.
January 8, 2020
At a press conference in Beirut, Ghosn proclaims his innocence for over two hours. He says that the Japanese justice system was rigged against him and that he was ousted from Nissan in a corporate coup.
"I did not escape justice," he argued, "I fled injustice."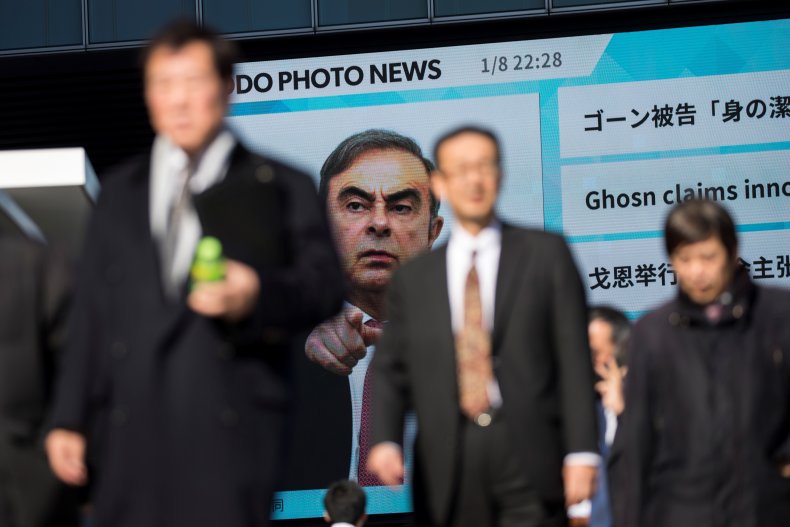 Where Things Stand
Ghosn continues to live in exile in Lebanon and tell his side of the story. His new book, "Broken Alliances", is out now.