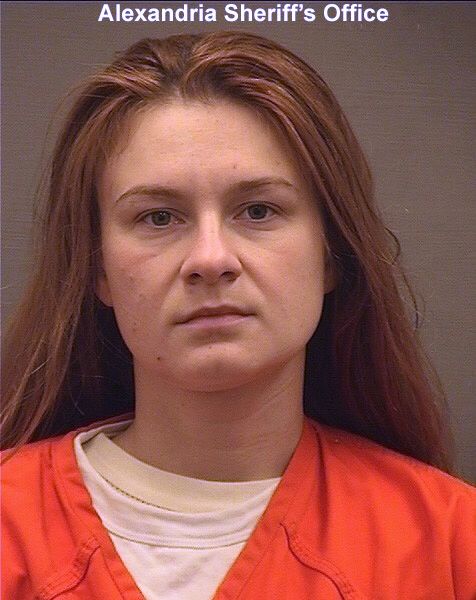 A group of deputies in Russia's parliament has called on the country's foreign minister to target U.S. officials involved in the prosecution and conviction of Maria Butina.
Butina admitted conspiring with a Russian official to infiltrate the National Rifle Association (NRA) and influence Republicans and conservative activists.
Lawmakers have asked foreign minister Sergei Lavrov to draw up a "Butina list" of U.S. officials involved in "violations of the fundamental rights and freedoms of citizens of the Russian Federation," Izvestia reported.
The deputies claim the criminal case against Butina was begun illegally to "peddle the myth" that Russia interferes in U.S. domestic affairs.
"The threat of entering the "Butina's List" should over time focus the minds of foreign officials used to the oppression of Russians, which goes virtually unpunished, and prevent the violation of the rights of our compatriots abroad," the document says.
"Under unprecedented pressure and in inhuman conditions of detention, a Russian woman was arrested in July 2018 and was forced to [plead guilty] only to avoid the huge prison term that the prosecution openly threatened Maria with," it added.
Butina's father, Valery Butin, said that she was suffering in prison. She will be deported halfway through her sentence.
"Her sentence was prejudged, as it is with any Russian citizen. Any other foreigner would not have got such a term and would have only been given an administrative penalty. And Masha was given an unfair sentence," he told the paper.
Putin has said he was outraged by the 18-month sentence, half of which will be served in Russia. He said last week it was unclear what she was convicted of.
"I think it's a prime example of 'saving face.' They arrested her and put the girl in jail. But there was nothing on her, so in order not to look totally stupid they... fixed her up with an 18-month sentence to show that she was guilty of something," he told reporters in Beijing, according to Reuters.
Moscow says around 40 Russian citizens have been arrested abroad at the behest of U.S. intelligence services since 1999, The Moscow Times reported.