Jailed American 'Spy' Expects Russia to Release Him, Hopes Biden Will Discuss It With Putin
Years after his arrest, Paul Whelan, a former Marine who was convicted of being a spy, is hoping for President Joe Biden to secure his release from a Russian prison.
Whelan was arrested in Moscow in 2018 when he was there for a friend's wedding and was accused of being a spy. The United States wrote off the espionage accusations as completely false and Whelan, who was sentenced to 16 years in prison, is hoping that America may foster a trade to bring him back to America.
"Whelan expects that the Russian authorities will hand him over to the United States so that he can continue to serve his sentence there. We hope that the issue will be discussed at a meeting between Presidents Vladimir Putin and Joe Biden," his attorney Olga Karlova, told TASS, a Russian news agency.
Biden and Putin are set to have their first face-to-face meeting on June 16 and Kremlin spokesman Dmitry Peskov said on Monday the issue of detained Russians and Americans "could be touched upon," according to TASS. Karlova kept the idea open to Russia releasing Whelan in exchange for Viktor Bout or Konstantin Yaroshenko.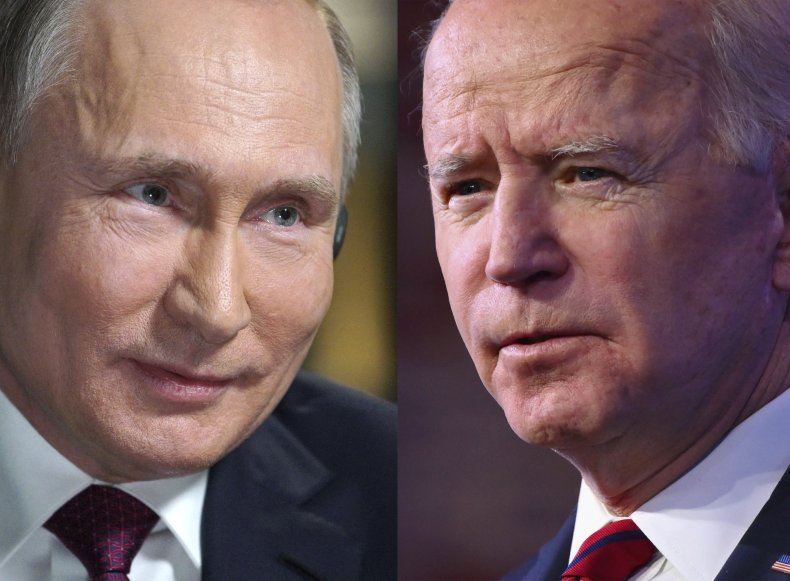 Bout, who was dubbed the "merchant of death," was found guilty in a U.S. court of attempting to sell arms to a Colombian rebel group as part of a 2012 sting operation. He was sentenced to 25 years in prison and his mother is advocating for his release.
"As a mother who's been waiting for her son for many years, I ask you: come to some sort of agreement so that my son comes back to me while I am still alive," his mother wrote in a letter to Putin and Biden, according to The Moscow Times. "My son is not a terrorist, he is a businessman."
Newsweek reached out to the White House for comment but did not receive a response in time for publication.
Whelan was discharged from the Marines in 2008 after he was convicted of larceny and describes himself as a Russophile who visited Russia numerous times before his arrest. While in Moscow, he was arrested at the Metropol hotel, which he told ABC News in 2020 that he thought was a joke at first.
"I wasn't sure if it was real. I didn't know if friends of mine would have set up a gag or not," he said. "It obviously became, you know, quite real."
His family has defended him as a tourist who was set up, denying that he was a spy, and Whelan told CNN the issue goes beyond him. Advocating for Biden to take "decisive action" to "immediately" stop the "abduction" of Americans in Russia, Whelan called it an "issue of Russia against the United States."
In February, White House press secretary Jen Psaki called on Russia to "swiftly release" Whelan, as well as Trevor Reed, a former Marine sentenced to nine years in a Russian prison. Psaki acknowledged that the U.S. raised the issue of their detainment with Russia in May but declined to elaborate on whether Russia had asked for anything from America in return.
Secretary of State Antony Blinken raised Whelan's case during a face-to-face meeting with Russian Foreign Minister Sergey Lavrov. Despite tense exchanges, the meeting helped pave the way for Putin and Biden's meeting because it served as a positive signal of the ability for the two countries to repair their strained relationship.
Whelan told CNN in May that it's "pretty simple" that there "was no crime" and the "secret trial was a sham." He attributed his arrest and conviction to a "political motive" and said he considers the more people understanding that he's innocent and that no crime of espionage occurred "the better."