Jaime Harrison Raises Record $14 Million In Bid to Unseat Lindsey Graham
Democrat Jaime Harrison shattered new fundraising records in his Senate bid against Republican incumbent Lindsey Graham in South Carolina.
The Harrison campaign announced Tuesday that it raised $13.9 million during the second quarter of the year—nearly double the $7.4 million he brought in during the first three months of 2020.
"Our campaign's record-breaking fundraising reflects the grassroots energy behind Jaime's movement, and will allow this campaign to make the investments necessary to send Lindsey home for good," Guy King, Harrison's communications director, said in a statement.
Senator Graham has not released his fundraising totals yet, but he will have to file the campaign finance data by the July 15 deadline. Newsweek reached out to Graham's campaign for comment on his second-quarter numbers but did not receive a response.
Graham's communications director T.W. Arrighi told Newsweek in a statement that Harrison "is being rewarded by Hollywood celebrities and Democratic party bosses for his support of late-term abortion, the Green New Deal, free health care for illegals, and more. Pandering to radical liberals boosts Jaime's fundraising numbers, but those positions cost him votes in conservative South Carolina."
Harrison outraised Graham by more than $1 million in the first quarter of 2020, joining a swath of Democratic challengers in key Senate races who brought in more cash than Republican incumbents. But Graham has so far maintained an advantage when it comes to total cash on hand and as of June 20 had $13.9 million in the bank.
When Harrison first entered the race in 2019, polls found Graham way ahead. A Marist College survey from late February had the Republican up by 17 percentage points. But Harrison has climbed in recent months and the most recent polling of the race found the two candidates tied at 42 percent support among registered voters.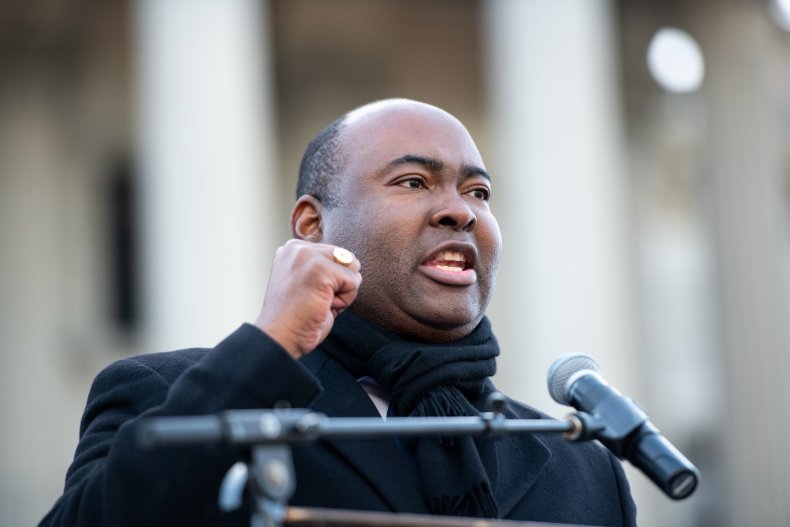 Two nonpartisan election forecasters shifted their ratings of the race back in May after finding that the odds were no longer all in Graham's favor. The Cook Political Report and Larry Sabato's Crystal Ball both changed their outlook on the race from "solid" Republican to "likely" Republican.
The competitiveness of the race has sparked an ad war between Harrison and Graham months ahead of the November election. According to The State, Harrison has spent $7.6 million on advertising in South Carolina. Graham's team has spent less so far, investing $2.2 million in advertising. Outside groups for both parties have also started reserving ad spots for the fall worth hundreds of thousands of dollars.
The South Carolina race could play a role in determining which party will have majority control of the Senate in 2021. Republicans now have a slim hold on the chamber 53-47, but the party has to defend far more territory in November as Democrats aim to flip the chamber. Of the 36 seats in play around the country, 23 are held by Republicans.
The Harrison campaign pointed to their record-breaking fundraising totals as an indicator that voters want Graham gone in November.
"As this state breaks new coronavirus records almost every day, Lindsey Graham is spending his time playing partisan games in Washington and fighting to cut unemployment relief," King said in a statement. "Voters here have had enough of these political games, and are turning towards Jaime's bold vision of principled leadership that once again puts South Carolina families first."
Update: This story has been updated to include comment from Graham's communications director.
Correction: A previous version of this story referred to Guy King as Jaime Harrison's campaign manager. He is the campaign's communications director.