South Carolina Democrat Jaime Harrison has turned to supporting the party's Georgia runoff hopefuls with a new PAC, as he moves on from his defeat to Republican incumbent Lindsey Graham.
Harrison raised record-breaking sums in his bid to oust Graham, spending more than $104 million during his failed campaign.
Future control of the Senate now depends on the results of two Senate runoff races in Georgia, adding an increased national focus on the state.
Democrats Jon Ossoff and Rev. Raphael Warnock are bidding to oust David Perdue and Kelly Loeffler respectively, with polling suggesting each race could be tight.
On Tuesday, Harrison launched Dirt Road PAC, named in reference to a conversation with a voter who told him he would stay out of politics until a Democrat or Republican paved his road.
Harrison's campaign website has since been rebranded and now prominently features the PAC's logo.
Speaking on MSNBC's Morning Joe, the Democrat spoke of a "long term and sustainable approach" to try and flip Republican areas in the future, stating it was tough to change such places "overnight."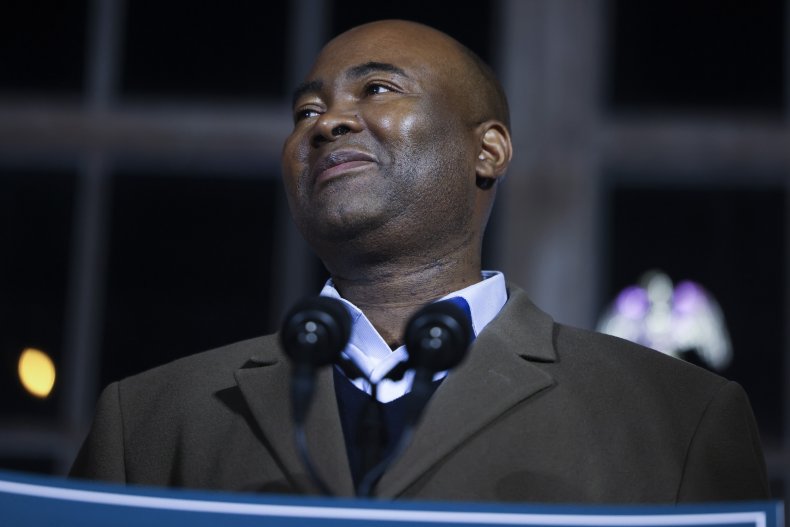 On his website, a message outlining the aims of the PAC states: "The mission of the 'Dirt Road PAC' will begin in the Senate runoffs in Georgia, continue to the 2021 elections in Virginia, work on voter registration and build to help candidates and parties across the country in the mid term elections in 2022."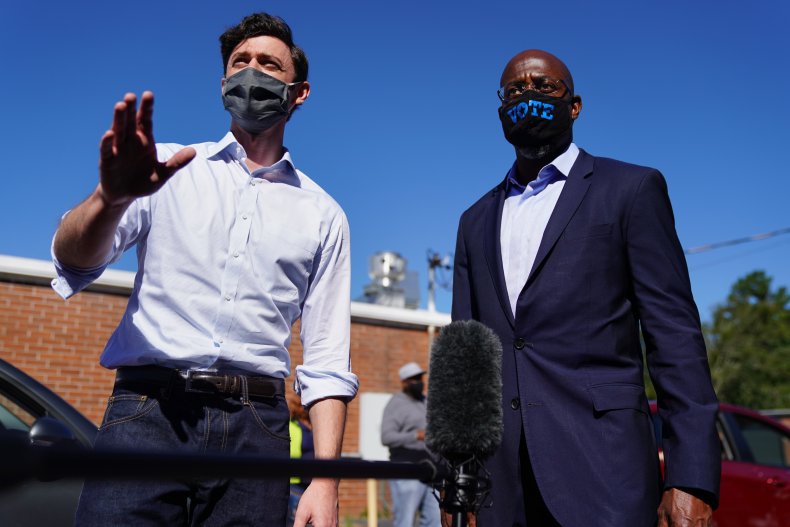 Harrison has been approached for comment.
His bid to back the Democrats in Georgia comes as Graham said his own campaign had donated $1 million to support the Republican incumbents, Perdue and Loeffler.
The New York Times reported last week that more than $125 million had been donated to the races in only two weeks since Election Day on November 3.
If the Democrats win both races, this would take the Senate to a 50-50 split between Republicans and Democrats. In that situation, the vice president would then be able to cast the tie-breaking vote in the upper chamber.
Early in-person voting for the Senate runoff races in Georgia is due to begin on December 14, with December 7 the last day for voters to register to cast ballots in the race.
Mail-in ballots began to be sent out last week, with the main voting day set for January 5.