Jaime King Attack: Hart of Dixie Star's Son Hit By Glass After Man Smashed Windshield
Actress Jaime King's four-year-old son, James Knight Newman, was attacked in Beverly Hills on Wednesday after a man jumped on her vehicle and smashed the windshield.
Authorities said King's car was parked in Beverly Hills, with her friend in the driver's seat and James in the back when Paul Francis Floyd, 47, smashed the rear windshield and sent glass flying onto the toddler.
"[James] was secured in a child car seat positioned in the back seat of the vehicle as the suspect jumped on the rear windshield causing glass to shatter and strike the child," the Beverly Hills Police Department said in a statement.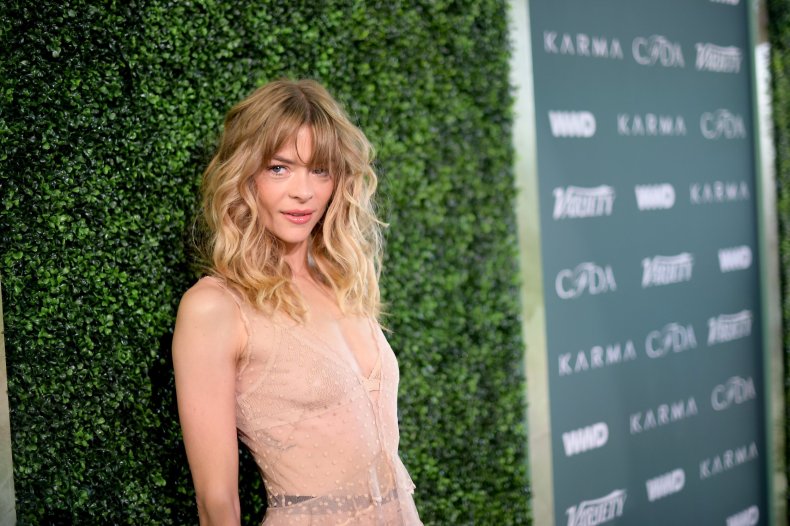 It added: "In an effort to protect the child, the female driver exited the vehicle and confronted the suspect at which time he threw a can at her, striking her arm."
Although King was not in the car during the incident, she was seen looking distraught outside the vehicle in the aftermath.
It is unclear whether Floyd was a stranger or knew the family, however, police confirmed he had also attempted to attack another vehicle before moving on to King's.
Authorities arrested the Los Angeles man on one count of felony child endangerment and misdemeanour battery, and two counts of felony vandalism.
Floyd is set to appear at the Airport Courthouse on Friday. He is currently being held on $100,000 bail.
In a statement, Police also noted that there will be another investigation into the conduct of the paparazzi, who quickly swarmed the car following the incident.
"During the investigation it was learned that several paparazzi were in the area photographing the incident and the second victim's vehicle. The Department is conducting a secondary criminal investigation for California Penal Code Section 11414–Intentional harassment of a child or ward of another person because of that person's employment," the Beverly Hills Police Department said.
King, 38, is a film and TV actress known for her roles in My Bloody Valentine, Sin City and Pearl Harbor. She has been married to filmmaker Kyle Newman since 2007. The couple also have another son together, two-year-old Leo Thames Newman.
Newsweek has reached out to King's representative for a statement.