Assad's Forces are Violating the Syrian Ceasefire, Says Major Rebel Group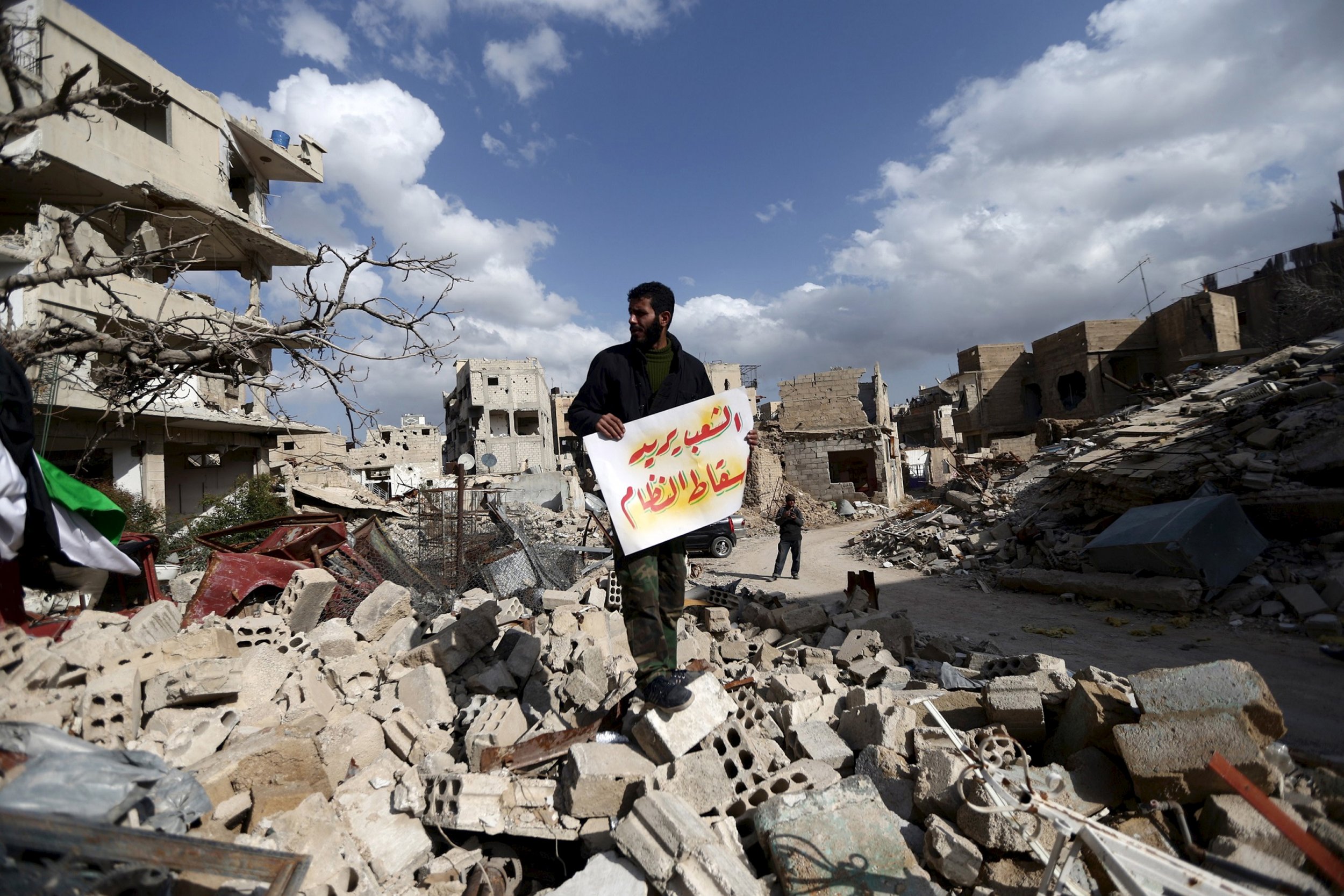 The Syrian rebel group Jaish al-Islam has said that fighting has not stopped in the country despite the ceasefire arrangement. The group accused government forces and militia groups of violating the truce, which was accepted by the regime and opposition forces Saturday.
Jaish al-Islam is one of the largest rebel groups attempting to overthrow Syrian President Bashar-al Assad, Reuters reports. It is also a key member of the opposition council that has been engaged in the U.N.-backed ceasefire talks. The U.N., however, has disagreed with the group's testimony, saying on Thursday that a fragile ceasefire has held in the Syrian cities of Homs, Hama, Latakia and Damascus.
On Friday, Jaish al-Islam countered this with a statement that read: "Our confrontations with the Assad gangs did not stop, whether in the Ghouta, in Homs, or in Aleppo, and as far as we are concerned, the war effectively did not stop on the ground in the shadow of these violation."
The group said it's facing a particularly "fierce attack" at the al-Maraj frontline outside the Syrian capital of Damascus. Since the ceasefire, the group said, Assad's fighters have taken new positions in the area.