Jakarta Attacks: ISIS Main Suspect in Assault on Indonesian Capital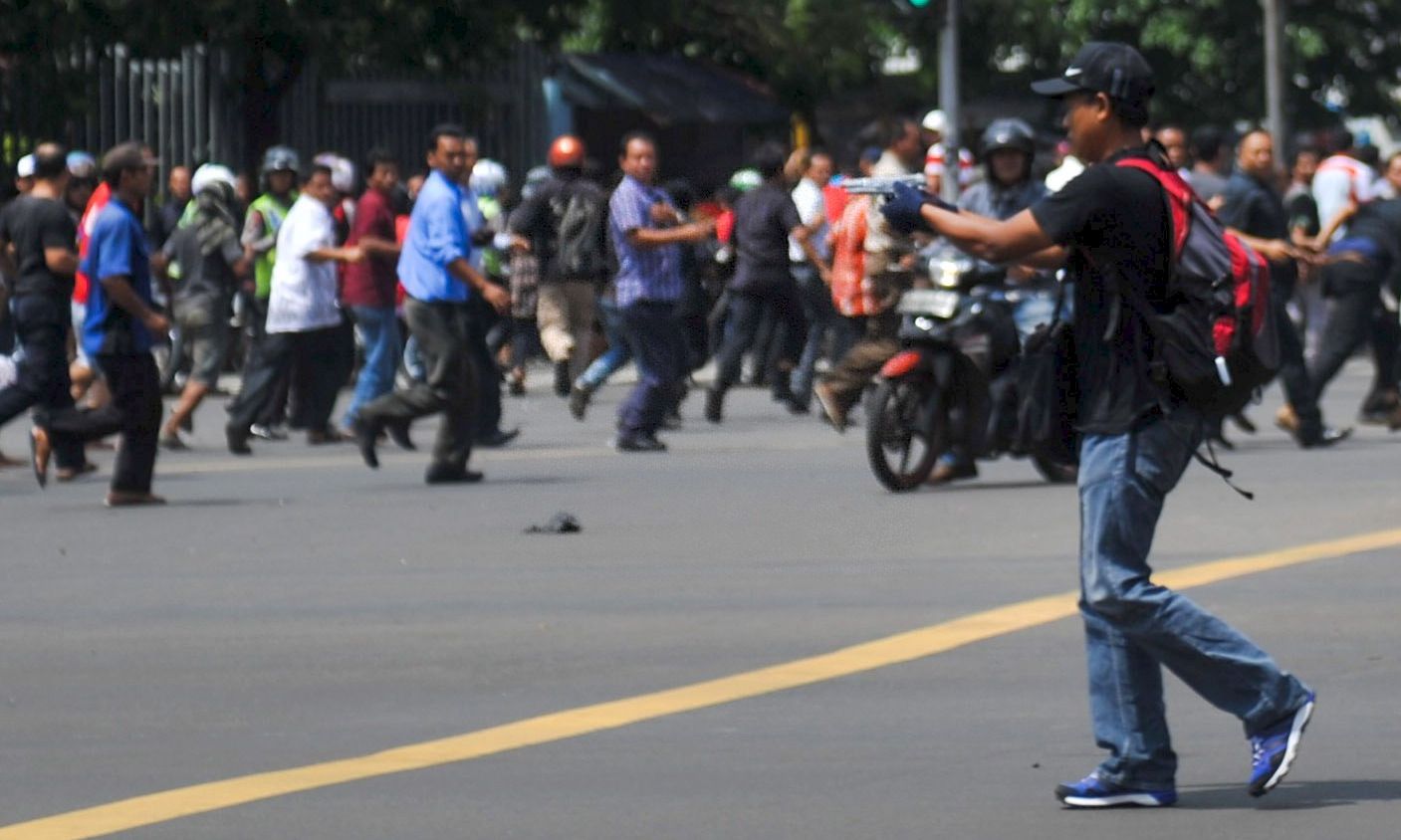 The Islamic State militant group (ISIS) is the prime suspect in Thursday's shooting and bomb attack in Jakarta, according to Indonesian police, analysts and an ISIS-affiliated news agency.
Bomb blasts and gun battles rocked a major shopping and business district in the capital, leaving at least seven people dead, five of them attackers. Indonesian President Joko Widodo said the attacks were an "act of terror."
Jakarta's police chief told reporters on Thursday that "ISIS is behind this attack definitely," adding that an Indonesian militant called Bahrun Naim was the man responsible for plotting the attack, although this is unconfirmed.
An ISIS-affiliated news agency, Aamaaq, said the group was responsible for the attack. The news agency was the first ISIS-affiliated outlet to announce that the group was behind the San Bernardino attack, which was carried out by a married couple in December 2015.
"Islamic State fighters carried out an armed attack this morning targeting foreign nationals and the security forces charged with protecting them in the Indonesian capital," Aamaaq said on its Telegram channel.
One of the explosions hit a Starbucks store and a police security post. Six explosions were reported in total, and there was a gun battle between armed police and the suspected attackers in a theater that houses the Starbucks.
Andrew Majoran, research associate of Global Terrorism at The Risk Advisory Group, a U.K.-based security consultancy, says that while no official statement has been issued by the group, the attack is characteristic of a large, organized extremist cell.
"With the pro-ISIS news agency claim, it is certainly leaning towards [ISIS]," he says. "It certainly bears the hallmarks of a more organized group, even a larger cell, considering the reports indicate that there were up to 14 people."
He adds: "However, it is difficult to say whether they were sympathizers or not until we get more information."
One U.N. worker was seriously injured in the attack, the U.N. Environment Programme (UNEP) said. The man, a Dutch national, is "fighting for his life," according to a statement by Achim Steiner, U.N. under-secretary general and UNEP executive director.