Plymouth Shooter Jake Davison's Social Media Shows Love for Trump and Guns
The gunman who killed five people in the southwest of England before turning the gun on himself has been identified locally as Jake Davison, with his social media activity showing a fondness of guns and former U.S. President Donald Trump.
Davison, whose Facebook profile says he is from Phoenix, Arizona, is alleged to have fatally shot three females and two males in Plymouth, England, on Thursday evening before taking his own life by turning the gun on himself.
The 23-year-old has been named locally as the suspect in the worst mass shooting in Britain since 2010, according to BBC News, but his identity has not yet been confirmed by the local authorities. Newsweek has contacted the Devon and Cornwall Police for comment and confirmation.
In a statement at around 9:00 a.m. local time on Friday, Devon and Cornwall Police confirmed that they found two males and two females dead after responding to a firearm incident at a property in the Keyham area of Plymouth at around 6.10 p.m. on Thursday.
The police confirmed they found the male suspect deceased at the scene. A female victim was taken to a local hospital with gunshot wounds before being pronounced dead later.
Although Davison's Facebook profile claims that he is from Phoenix, Arizona, videos on his YouTube page show that he speaks with an English accent.
Davison has shared a love of guns on his social media channels as well as a quote from Trump that was originally uploaded to Facebook by conservative organization Prager University.
"In America, we do not seek to impose our way of life on anyone but rather to let it shine as an example for everyone to watch," read the image shared by Davison on June 20, 2018.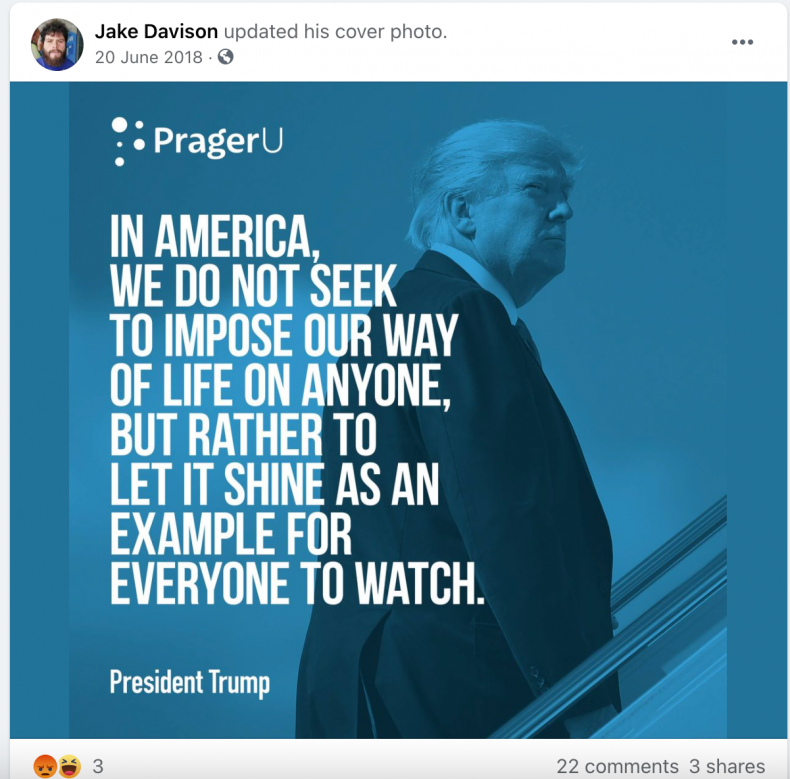 Activity from his YouTube page showed that Davison liked several videos of guns being fired, with his most recent like being a compilation of an M1 Garand rifle.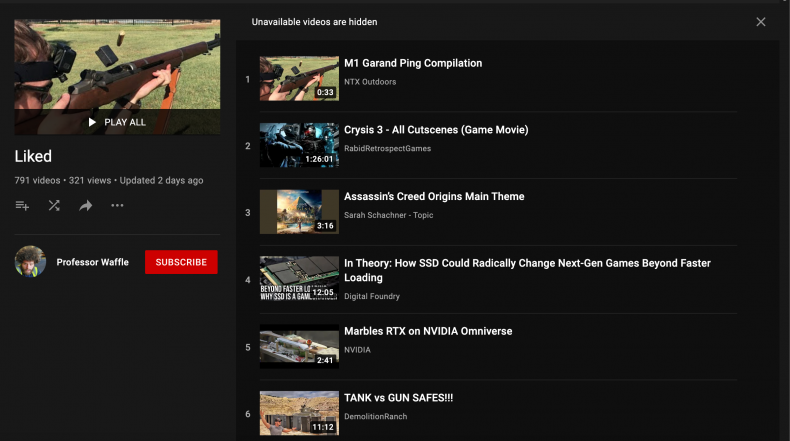 Davison's YouTube likes also showed that he had liked several videos related to guns and that he was subscribed to channels with firearms content, including "God family and guns" and "The Gun Collective."
Other images on Davison's Facebook page include a picture of an eagle in front of an American flag and a picture of the Lexington Minuteman statue with a U.S. flag in the background.
In a series of vlogs on his YouTube channels over the past month, Davison spoke about his mental health and said that his life "amounted to nothing" as he titled one clip: "Lack of willpower drive and motivation when life beats you down."
He also described his life as a teenager as he explained: "I missed out on so much as a teenager, I hope I can make up for it." He also talked about how difficult he finds it to "have willpower" when "life has never rewarded you."
Davison also spoke about getting older, saying: "What is there to look forward to? Getting f*****g uglier every passing year. There's nothing really to look forward to as an adult, other than getting rich."
In his last post on YouTube from Monday, Davison included the word "blackpilled," which KnowYourMeme, an unofficial database that tracks internet trends, describes as a "metaphorical term often used to describe a set of beliefs often linked to nihilism, fatalism and defeatism.
"Online, the 'black pill' is commonly associated with incels and 4chan users described referred to as 'doomers.'"
According to Visit Lexington, the "Lexington Minuteman is a life-size bronze figure of a colonial farmer with musket," that is "meant to represent a member of the Lexington militia, local colonists who had volunteered to be first responders to military and other threats."
Following the shooting on Thursday, several high-profile politicians in the U.K. responded to the incident, with Prime Minister Boris Johnson tweeting: "My thoughts are with the friends and family of those who lost their lives and with all those affected by the tragic incident in Plymouth last night. I thank the emergency services for their response."
Plymouth Sutton & Devonport MP Luke Pollard said that he was "utterly devastated" by the incident. Home Secretary Priti Patel tweeted: "The incident in Plymouth is shocking and my thoughts are with those affected. I have spoken to the chief constable and offered my full support."
Devon & Cornwall Police stressed that they will not be treating the shooting as "a terrorism related incident," as they confirmed investigations will continue.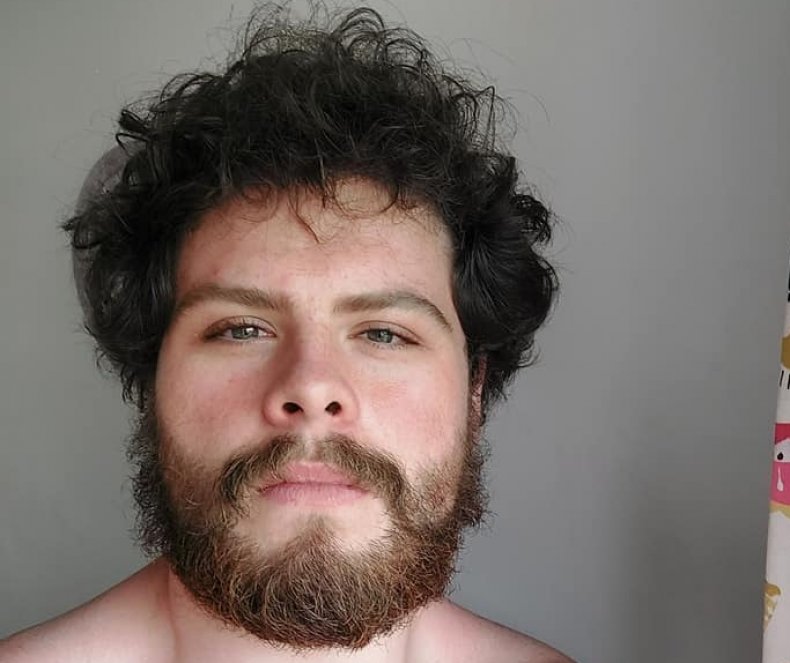 Update 8/13/2021 7:50 a.m. ET: This article was updated to provide further information, screenshots of Davison's social media activity and context throughout.