Jake Gardner, Bar Owner Indicted in Killing of Black Protester, Dies by Suicide
A white bar owner charged with manslaughter after fatally shooting a Black protester has died by suicide, his attorneys said.
Last week, a grand jury indicted Jake Gardner over the shooting death of 22-year-old James Scurlock during protests in Omaha, Nebraska on May 30.
Gardner, a former Marine, was found dead outside a medical clinic in a suburb of Portland, Oregon, on Sunday.
Hillsboro Police said officers responded to the 300 block of Southeast Ninth Avenue at around 12:20 p.m. and found the 38-year-old dead. The cause of death is under investigation, police said. The Omaha World-Herald reported that Gardner died from a self-inflicted gunshot wound.
Gardner's attorneys Stu Dornan and Tom Monaghan confirmed Gardner had taken his own life the same day he planned to return to Omaha and surrender in connection with the charges related to Scurlock's death.
Dornan said at a news conference that Gardner had been "shook up" by the indictment.
He and Monaghan blamed Gardner's suicide on problems he had due to head trauma he suffered during military service, the death threats he received in the wake of Scurlock's killing and the rush to judgement by people on social media.
Dornan said Gardner was a decorated veteran after two tours of Iraq and had sustained traumatic brain injuries while serving the country.
"He told us that he felt like he was in the war zone that night outside of his bar with the violence, the tear gas and the mass confusion," Dornan said.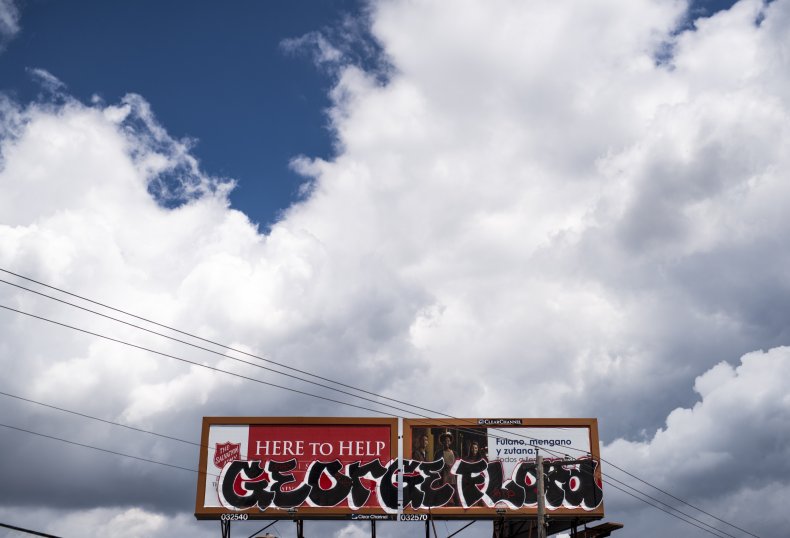 In the wake of the indictment, Dornan said Gardner had traveled to northern California after receiving death threats on social media.
"He did his best to recover from the trauma that he was involved with that night including the loss of his business and the loss of his job and intense death threats from various individuals on social media," he said.
Monaghan added that Gardner had been afraid to return to Omaha because of the death threats he received on social media and on his personal cell phone. He had hired a bodyguard as a result, the attorneys added.
"Jake was worried he was going to get shot on the way here, that some of those folks that gave him death threats on his phone...would in fact carry through with them," Monaghan added.
But he later conceded that Monaghan did not believe the threats were credible enough to report to police, according to the World-Herald.
Dornan said Gardner was planning to return to Omaha on Sunday, accompanied by a fellow veteran.
"I want to make it very clear that Mr. Gardner was coming back to Omaha and I want to make it very clear that this was a clear case of self-defense," Dornan said, adding that Gardner had been cooperative with police.
While in California, Gardner had been hard to get hold of because of the wildfires ravaging the region, Dornan said.
But after speaking to him, Dornan said: "He was really shook up because the grand jury indictment was a shock to him, it was a shock to us and it was a shock to many people."
Monaghan said that Gardner was convicted on social media long before the grand jury announced their decision to indict him.
He added that he was disappointed he would not have the chance to prove Gardner's innocence in court.
Gardner shot Scurlock outside his bar, The Hive, in downtown Omaha as protests sparked by the May 25 death of George Floyd in Minneapolis reached Omaha and spread across the U.S.
Authorities said Gardner had sought to ward off theft and property damage. According to the World-Herald, Gardner had posted on Facebook that weekend that he was going downtown to "pull a military-style firewatch."
Douglas County Attorney Don Kleine had initially declined to file charges against Gardner, saying he believed the man acted in self-defense. But Kleine's decision was criticized and he then asked the grand jury to review the case.
Special Prosecutor Frederick Franklin said on Tuesday that the grand jury had reviewed additional evidence that Kleine didn't have, according to The Associated Press.
He didn't specify exactly what the new evidence shows—which includes texts from Gardner's phone, messages on his Facebook profile and interactions with bystanders before encountering Scurlock—but said it undermined the self-defense theory.
"There was significant evidence that was consistent with there being an intentional killing by Jake Gardner, and that evidence comes primarily from him," Franklin said.
As well as manslaughter, Gardner was also charged with attempted assault, making terroristic threats and using a gun to commit a felony. If he convicted, he would have faced up to 95 years in prison.
If you have thoughts of suicide, confidential help is available for free at the National Suicide Prevention Lifeline. Call 1-800-273-8255. The line is available 24 hours every day.