Here's Why Jake Paul Is Being Investigated in Puerto Rico
Jake Paul is being investigated by authorities in Puerto Rico for driving on a beach during turtle nesting season.
The controversial YouTuber-turned-boxer last week posted a new stunt to his Instagram story that appears to show him and his entourage driving along a sandy coast in a car and gold cart.
Puerto Rico's secretary of natural and environmental resources Rafael Marchargo released a statement confirming the investigation.
"I have ordered an investigation to determine the circumstances surrounding the use of two motor vehicles on beaches that are presented to be in Puerto Rico," Marchargo said in a statement, per TMZ. "Some media have published today a video of the influencer Jake Paul in a motor vehicle on the beach, an activity that is prohibited, apart from law enforcement agencies.
"Although the video does not establish where or when it was carried out, the DNER reminds citizens that this type of activity is prohibited by law to protect the environment and the species that can nest or live on the beaches."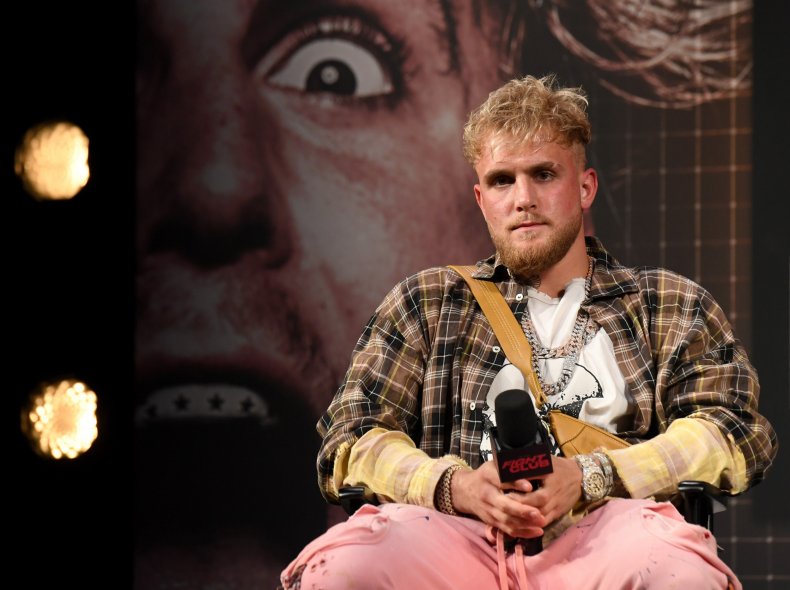 He added that "those who violate the law face fines and other penalties, if applicable."
TMZ reports that Paul meant no harm, was unaware of the turtle habitat and said he will cooperate with authorities.
Newsweek has reached out to Paul's representatives for comment.
The stunt saw many locals take to social media to criticize Paul for the reckless behavior that could endanger protected species of turtles and their eggs.
It was reported earlier this year that Paul's elder brother Logan Paul moved to the Caribbean island where the pair are said to have bought a beachfront mansion inside Dorado Beach near San Juan, according to Refinery29.
The Paul brothers have been making headlines in recent weeks as Logan Paul prepares to fight champion boxer Floyd Mayweather in an exhibition match in June.
During a promotion for the fight earlier this month, a scuffle broke out after Jake Paul snatched Mayweather's hat, which ultimately saw him wind up with a black eye after the brawl.
"Jake Paul wanted some attention, and he got it. And so did I," Mayweather told The Athletic after the scuffle.
Following the incident, the 24-year-old tweeted his "respect" for the bodyguard that landed the punch.
"honestly have had 3 easy fights as a pro so been itching for some real action," he tweeted. "1 of Floyd's 30 bodyguards got a clean shot on me in the eye RESPECT!!"