Jake Paul Pledges $10M to Help End World Hunger if Elon Musk Donates $6B
Jake Paul has declared he will donated $10 million to help end world hunger—on the condition that Elon Musk pledges $6 billion to the cause.
On Sunday, Tesla CEO Musk expressed a willingness to donate the fortune on Twitter, in response to United Nations World Food Programme Executive Director David Beasley, who called on the world's richest to do more to tackle climate change.
A tweet was shared on the micro-blogging platform with a screenshot of a CNN Business headline that read: "2% of Elon Musk's wealth could solve world hunger, says director of UN food scarcity organization."
When the person posting the tweet said two percent of the entrepreneur's fortune equals $6 billion, Musk wrote: "If WFP can describe on this Twitter thread exactly how $6B will solve world hunger, I will sell Tesla stock right now and do it."
"But it must be open source accounting, so the public sees precisely how the money is spent," Musk added in a follow-up tweet.
The pledge caught the eye of Beasley, who responded to Musk: "Headline not accurate. $6B will not solve world hunger, but it WILL prevent geopolitical instability, mass migration and save 42 million people on the brink of starvation. An unprecedented crisis and a perfect storm due to Covid/conflict/climate crises."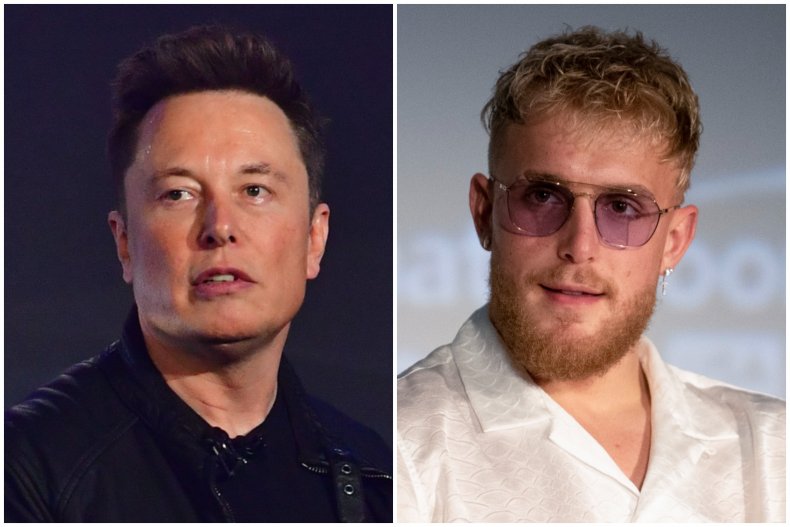 "With your help we can bring hope, build stability and change the future," Beasley added. "Let's talk: It isn't as complicated as Falcon Heavy, but too much at stake to not at least have a conversation. I can be on the next flight to you. Throw me out if you don't like what you hear!"
"Please publish your current & proposed spending in detail so people can see exactly where money goes," Musk wrote back. "Sunlight is a wonderful thing."
Beasley responded that instead of tweeting one another, Musk should "allow me to show you. We can meet anywhere—Earth or space—but I suggest in the field where you can see @WFP's people, processes and yes, technology, at work. I will bring the plan, and open books."
By Monday, YouTuber-turned-boxer Paul appeared keen to be a part of the process as he tweeted his intention to donate from his own fortune—though he required two conditions to be met.
Paul wrote: "Yo @elonmusk if you donate $6 billion to the UN to end world hunger I'll also donate $10 million if this gets 690k retweets."
At press time, the tweet was a fair distance from reaching its required interactive goal, having received just over 11,000 retweets.
Musk is worth an estimated $288.8 billion—$36.2 billion of which he gained last week in a single day, after Hertz ordered 100,000 Teslas to add to its car fleet.
While Paul's exact net worth is not publicly known, it is certainly comparatively more modest, though still nothing to be scoffed at.
Forbes reported in an article published in August that, at 24, Paul has already earned around $20 million from boxing alone. He made his professional debut in the sport in January 2020.
Paul's eponymous YouTube channel has more than 20 million subscribers, allowing him a broad audience for advertising dollars.
Meanwhile, the United Nations World Food Programme received $8.4 billion in donations in 2020, which it has said was $5.3 billion short of its requirements.