Jake Paul Releases 'Litmas' Christmas Album, and It's Kind of What You'd Expect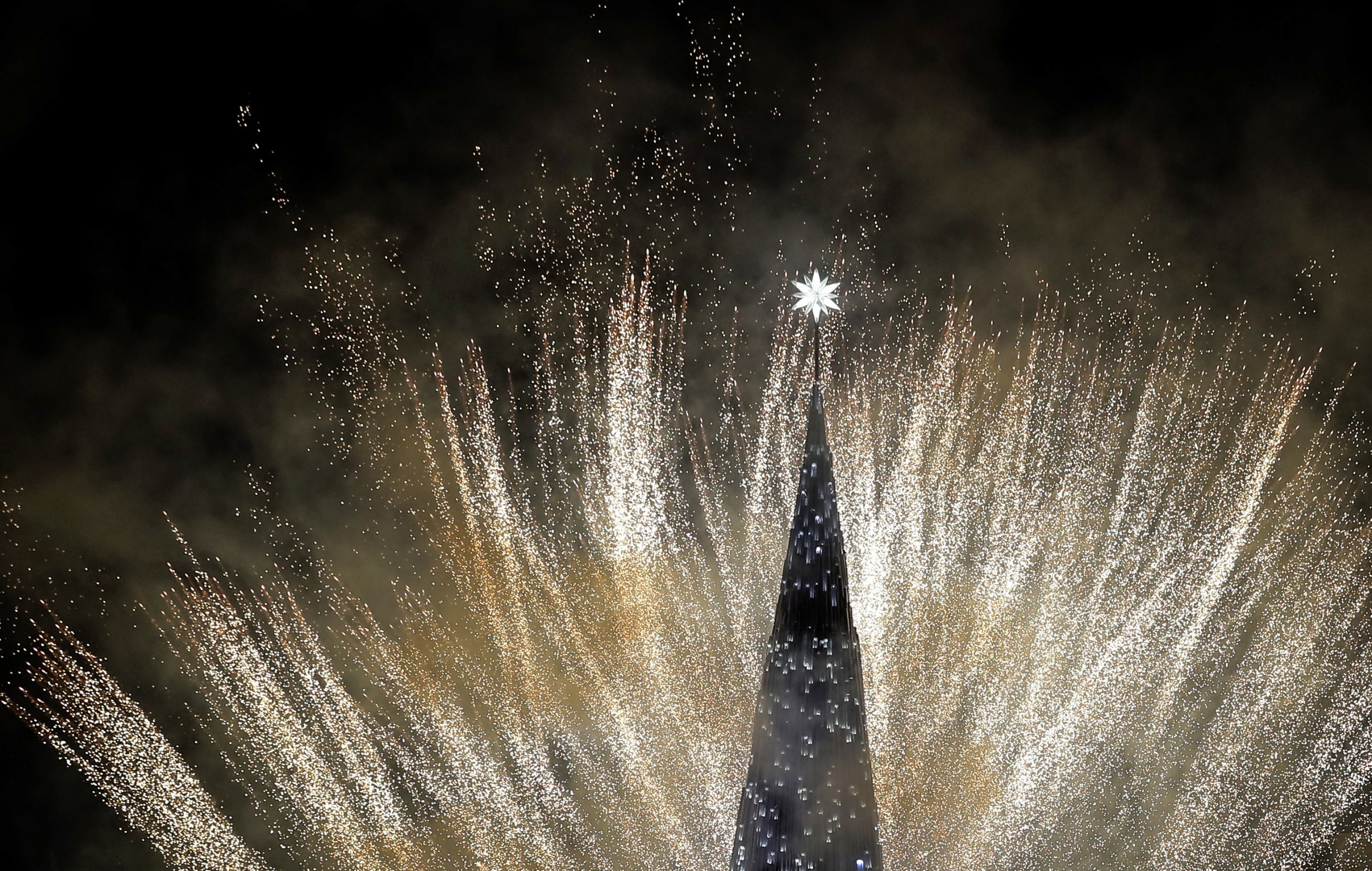 YouTuber Jake Paul dropped a Christmas album this week. It's called Litmas, and it's... something.
The 20-year-old is a so-called social influencer with more than 12 million subscribers on YouTube alone. But he's also controversial and loathed by many others. Earlier this year, Paul and his squad attracted mainstream-media attention for stunts—like setting furniture on fire in the middle of the street—that neighbors complained turned their West Hollywood community into a "war zone."
But apparently ruining a neighborhood wasn't enough, so Paul turned his attention to rap music with the song "Everyday Bro" and a diss track aimed at the media for reporting his controversies. The Huffington Post described the style as so terrible it's good.
Or it could just be that his music is just terrible. On the lump of coal that is Paul's six-track Christmas EP, relatively slick beats cover some pretty bad rhymes that—shockingly!—aren't very nuanced. Take the title track, "Litmas," with its refrain: "Christmas. Is. Lit. Christmas. Litmas."
And then there's his version of "Deck the Halls," which should probably be "Dreck the Halls." Paul and guest Anthony Trujillo murder the classic holiday song by turning into a track about precious stones. And noises. Here's a sample lyric: "Deck the tree with yellow diamonds. Bling, bling, bling, bling, blau, bah, bling, blau, burr. Tis the season to be shiny. Bling, bling, bling, bling, blau, bah, bling, blau, burr."
I'm pretty sure this is what would finally break the Whos of Whoville's eternal love of Christmas.
More than anything, though, the Litmas EP appears to be one big product placement, a gross attempt to sell stuff to kids around the holiday season.
There are myriad references to Jake Paul merchandise all over the album. The song "Fanjoy to the World" is entirely dedicated to shilling products. "Buy that merch, buy that merch, buy that merch. All I want for Christmas is that Jake Paul merch. All I want for Christmas is a Jake Paul shirt. ... Get it while you can before I sell it all. Spend 100 dollars, free shipping y'all!"
Perhaps even more offensive than the song itself—you have to spend $100 to get your Jake Paul junk sent to you for free.
All I want for Christmas is to never listen to this album again.