Jake Paul and Tana Mongeau Engaged? YouTubers Say It is "Real"
Jake Paul and Tana Mongeau are two of YouTube's most popular vloggers, With more than 23 million subscribers combined. They have had a very public courtship the last two months, frequently posting videos together across both their channels. On Sunday night, Mongeau and Paul were celebrating her 21st birthday at a Las Vegas nightclub. Last week, Paul gifted her a new car for her birthday but that was only the start of the surprises. He popped the question after midnight, giving her a massive diamond ring that Mongeau instantly shared on her Instagram story.Fans thought the size of the ring, and the timing of the announcement, were signs of a prank from the duo. Many YouTube videos featuring the pair have outlandish titles or thumbnails and this seems like it would fit into that category.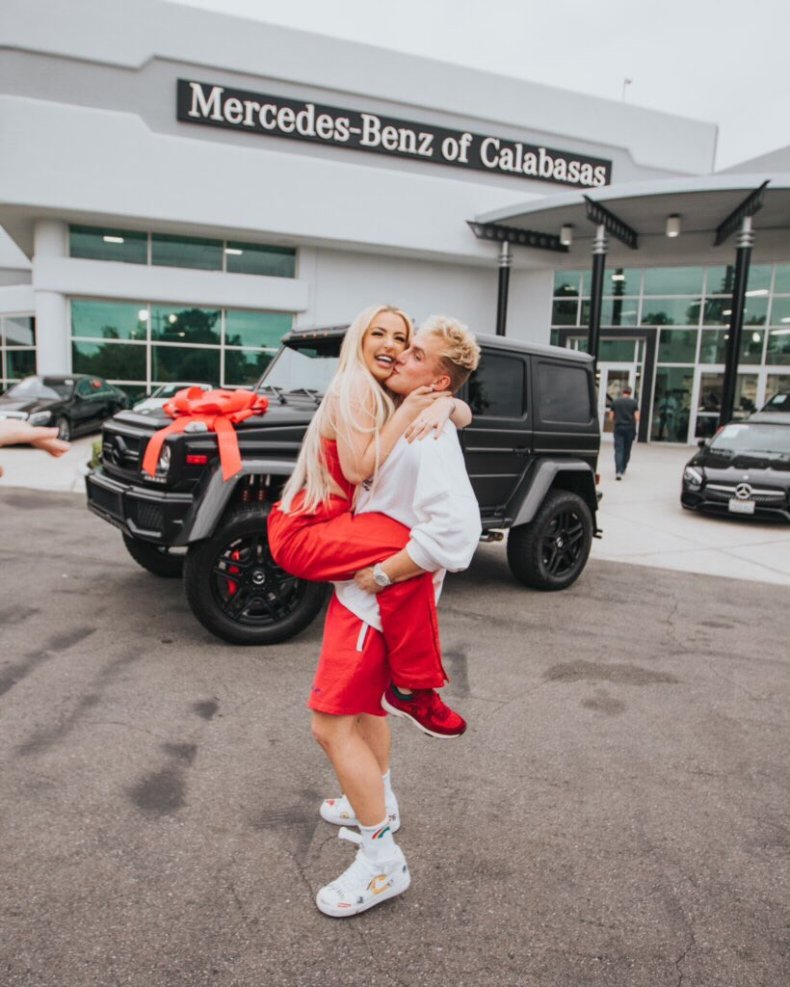 Mongeau confirmed the engagement on Twitter, however, letting the world know she is officially engaged to Jake Paul.. Her fans flocked to Twitter to congratulate her on her birthday and nuptials, causing "Tana" to trend Monday morning.
Mongeau and Jake Paul are both controversial content creators. Mongeau attempted to host a rival convention to VidCon for YouTubers called TanaCon. The convention was a resounding failure, with fans stuck out in the California heat for hours without water or shelter to try to get inside a venue that was much too small. All attendees received a refund, but the fiasco did permanent damage to Mongeau's reputation. .
Jake Paul, alongside his brother Logan, has been in the headlines ever since moving over to YouTube from the now defunct Vine. In 2017, Paul was forced to leave his "Team 10" house after bothering neighbors with constant waves of fans waiting outside and taking part in reckless pranks, like burning a mattress in the swimming pool. Paul's last internet relationship with Erika Costell ended in 2018, with the younger Paul admitting that the pair had never actually dated and it was all for the vlog. Jake's most recent scandal was in January 2019, when the YouTuber promoted the MysteryBrand website, which some have criticized for being a "scam" that tries to sell gambling to children.
A date or time has not been confirmed yet for the wedding, though fans are excited behind the idea. Expect TMZ and other vloggers to be covering the wedding from the inside and out.