Jake Paul and Tana Mongeau Wedding Fake? Questions Arise Over YouTuber Nuptials
YouTubers Jake Paul and Tana Mongeau got married on Sunday in Las Vegas. The pair of content creators, who boast more than 23 million subscribers between them, said their vows at a ceremony in a mansion covered in graffiti with messages to the pair. Both have been appearing in each other's videos over the past few months and Paul proposed on June 24 at 2 a.m. in a Los Angeles nightclub.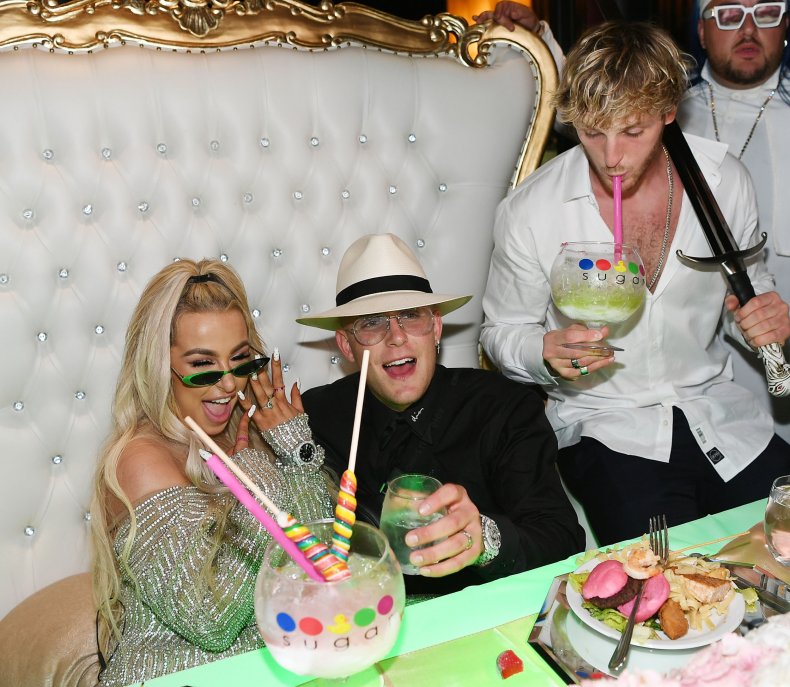 One month and a ton of tweets from fans questioning the couple's legitimacy later, Paul and Mongeau shared vows in Vegas. "Your mind completes my mind," Paul said in his vows. "You make things fun again for me," Mongeau said in hers. After kissing each other, an unnamed assailant threw champagne on Paul who then proceeded to throw a punch and start a scuffle. The champagne thrower escaped with a collection of cameras for Mongeau's MTV reality show following right behind.
The whole ceremony was streamed online and fans could pay $50 to streaming app Halogen to watch. The stream for the whole event, which started 30 minutes late and only lasted for 10 minutes, was laggy and of poor quality. Some of the comments on the video included fans asking for a refund. Newsweek reached out to Halogen for comment but they did not respond by publication time.
Two of the internet's biggest personalities then visited the Sugar Factory for after the ceremony. Paul took out a sword and slashed their wedding cake until the desert was nothing but mush. He then danced around in the mess, with Mongeau recording the scene for Instagram. According to Page Six, Paul ended the party a half an hour early, saying "the owner of Sugar Factory is trying to shut us down right now," A Sugar Factory representative told Page Six that the owner was not on site and nobody was kicked out.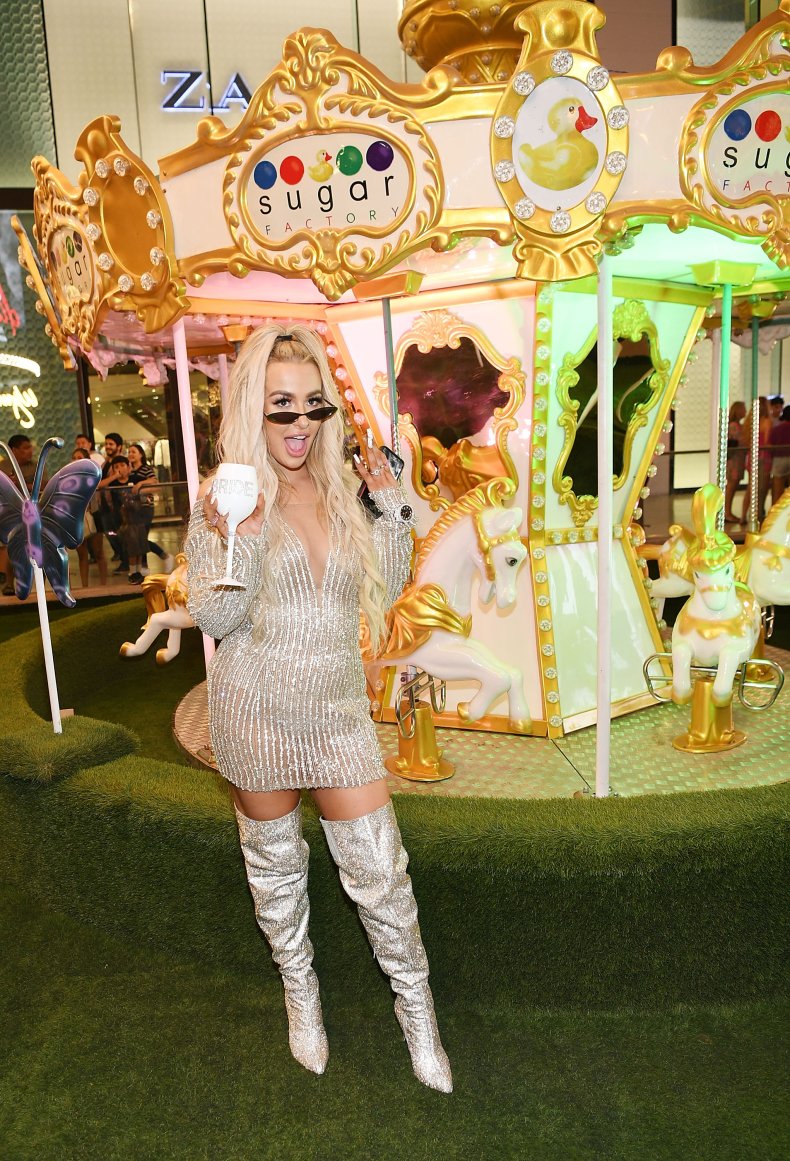 Many online are still entirely unaware if this marriage is a fraud. News outlets (including Newsweek) were invited out to the Las Vegas graffiti mansion to see the event unfold in real time. The assailant who threw the champagne was never apprehended or identified, which seems very odd for a location that was full of cameras and influencers.
Only time will tell if this marriage is real or more similar to the arrangement of Lisa Marie Presley and Michael Jackson.