Russia Has Failed 3 'Basic' Goals in Overtaking Ukraine, U.S. Official Says
One U.S. official says that the Russian invasion into Ukraine has failed three basic goals that should have secured Russia with a victory.
In a press conference, U.S. National Security Advisor Jake Sullivan said that Russia could have already succeeded in capturing Ukraine and ending the ongoing conflict if it had followed three "basic objectives," as he called them. The first was to subjugate Ukraine from the rest of the world, with the second being to enhance Russian weapons and firepower. The third and final objective was to cause division among Western countries.
"Russia has thus far manifestly failed to accomplish all three objectives," said Sullivan. "In fact, it has achieved the opposite."
This interpretation of the current situation is vastly different from the one that Russian officials are promoting. In a CNN interview airing concurrently with the White House presser, Kremlin Press Secretary Dmitry Peskov said that Russian President Vladimir Putin hasn't been able to achieve his goals yet, but soon will.
Sullivan attributed the current failures of Russia's invasion to the Ukrainian people and Western unity. He referred to the Ukrainian people, especially those on the front lines of the war, as brave people that Putin underestimated.
"The brave citizens of Ukraine are refusing to submit," explained Sullivan. "They're fighting back, they're defending their homes, they're defending their cities, and although Russia may take more territory in these brutal military operations, it will never take the country away from the Ukrainian people."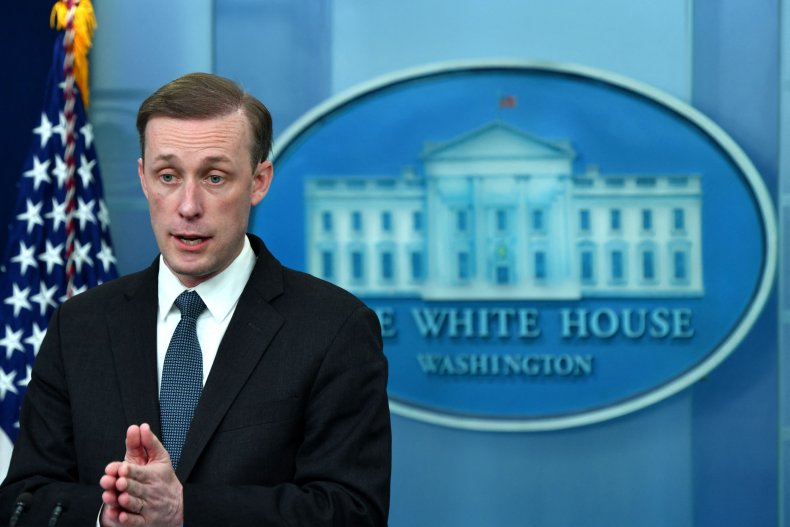 He added that, even though Putin believed that the invasion would make the country more powerful, it is actually having a drastically negative effect on Russia itself.
"Russian power and prestige has been badly depleted," Sullivan continued. "The Russian military has dramatically underperformed. The Russian economy has been rocked by powerful sanctions. The Russian high-tech and defense sectors are being choked off from key inputs, and Russia is a pariah in the international community."
Sullivan claimed that another aspect of the invasion that was underestimated was how united Western allies would be against it.
"The nations of the free world are more united, more determined, and more purposeful than at any point in recent memory," he said.
Meanwhile, Peskov is claiming the opposite, saying that any supposed faults that Russia is experiencing are all part of the nation's long-term invasion plan.
"[What Russia wants to come from invading Ukraine] hasn't [been] achieved yet and we're speaking about a special military operation that is going on," Peskov explained, "and it is going on strictly in accordance with the plans and the purposes that were established beforehand."
Update 03/22/22, 3:28 p.m. ET: This article was updated to include additional quotes from Dmitry Peskov.
Update 03/22/22, 3:08 p.m. ET: This article was updated to include additional quotes from Jake Sullivan.