GOP Debate Puts CNN's Jake Tapper in the Spotlight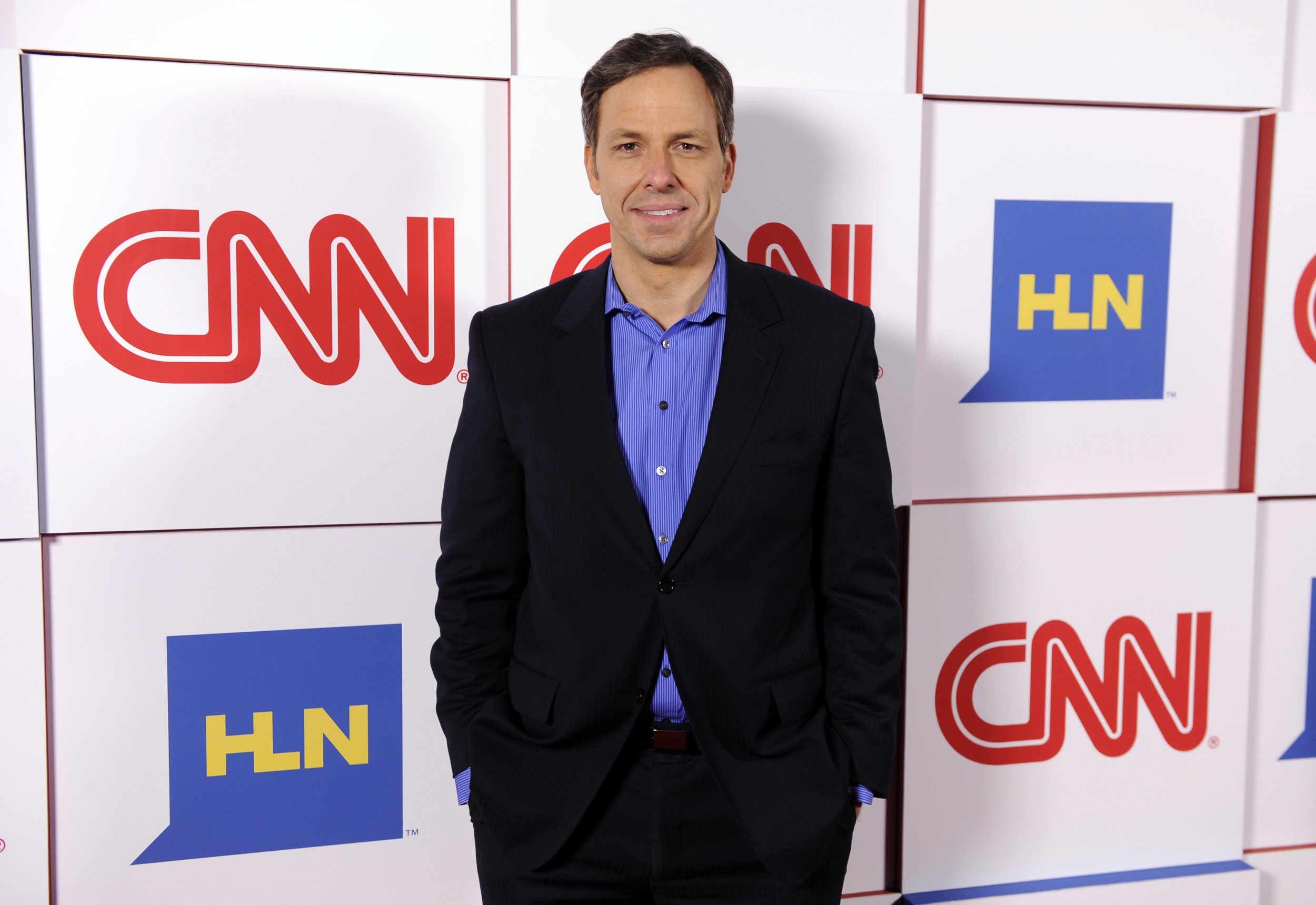 CNN is pegging tonight's debate as "Round 2," as if it's a heavyweight boxing match. There have been segments on daytime TV about "the head to head matchups to watch." But with 11 candidates taking the stage on Wednesday for the second GOP presidential debate, the task of bringing some semblance of discourse to this overstuffed affair falls to CNN's Jake Tapper, who seems to have a good grasp on just how loud the grandstanding could get.
"Look, they're going to want to talk to the camera, and they're going to get out their talking points, but I am going to attempt to get them to address each other and actually debate," the 46 year old anchor told another CNN contributor.
Luckily for viewers, Tapper has interviewed all of the major candidates for CNN and has earned considerable acclaim as a broadcast journalist at the network and at ABC News, where he was a senior White House correspondent. A Dartmouth graduate, he is the author of three books, including the acclaimed Afghanistan chronicle The Outpost: An Untold Story of American Valor.
He was one of the first journalists to interview Donald Trump after the front-runner got into a mudfight with Megyn Kelly following the first debate, when she asked the mogul about his record of comments about women. Trump denied that a subsequent jab at Kelly, which seemed to reference menstruation, was sexist. When pressed by Tapper, he changed the subject and criticized Jeb Bush for supposedly lowballing women's health programs in a gaffe.
Tapper also asked if the thrice-married Trump offered the best example of traditional marriage. The billionaire seemed to agree with Tapper that he didn't.
(No stranger to tabloidy national figures, a young Tapper once penned a charmingly memoiristic essay about a date he went on with Monica Lewinsky in 1998: The two met just a few weeks before her relationship with President Clinton became the talk of the nation.)
The battle between Bush and Trump may end up being the focal point of tonight's debate, if Tapper can successfully maneuver the candidates into attacking each other. They may not need much help: Breaking his previous silence, Bush has recently stepped up in criticizing Trump, including in an interview with Tapper.
Many news outlets are anticipating what will happen between Trump and businesswoman Carly Fiorina. After the Megyn Kelly imbroglio, Fiorina told Tapper that "It's a moderator's job to ask tough questions." Maybe he'll take the advice to heart and ask her some tough questions about her background as the CEO of Hewlett Packard, which Trump has criticized but other candidates have avoided.
Of course this all happened before Trump insulted Fiorina's face, prompting even more criticism of his perceived sexism. One New York Times article predicts a showdown between Trump and Fiorina tonight. "Political strategists warn male candidates to use caution when debating against a female rival," the article says, but that maxim may not apply to the Donald, who has continued to surge after insulting Kelly and has made a campaign out of blasting opponents.
And just for good measure, let's not forget that Trump has locked horns with Ben Carson. The retired neurosurgeon recently backtracked on comments that he made about Trump's faith. Though he has a reputation for being soft-spoken and positive in tone, some of his public comments are among the most inflammatory in recent memory, and should be good fodder for the moderator. Carson compared the Affordable Care Act to slavery and political correctness to censorship in Nazi Germany. He also suggested that AP U.S. history classes were slanted in a way that would make students want to join ISIS, and has even argued that institutions of higher education should be "monitored" for political bias.
In a recent CNN interview with Tapper, Carson showed the sting behind his smile. When Tapper argued that Planned Parenthood provides critical health services to the poor community, Carson stuck a knife in Obamacare and managed to change the subject.
Meanwhile, the other candidates are floundering in an attempt to wrest the narrative from Trump. One-time favorite Scott Walker has attempted to reignite his stalling campaign by touting his anti-union record as governor of Wisconsin. But the self-described special interests opponent is also backed by the especially interested Koch brothers. Tapper did his homework when interviewing Walker:
Some Republicans are wondering when Marco Rubio, once considered the party's up-and- comer (Tapper even compared him to Senator Barack Obama), will start to rev up his campaign. His wait-and-see strategy will be tested on the debate stage, and he will have to do something memorable to compete with Trump and Bush for media coverage going forward. Maybe he will finally speak out personally against Trump and grab a headline.
But unless Tapper is a true miracle worker, it will be nearly impossible for him to shift any of the campaign's tone away from the national addiction to Trump. With at least four people on stage who are ready to fire at the former reality star—did we mention that Rand Paul also has a beef with him?—it may be a while before these 11 political reality stars start to talk about policy with any substance.
As President George W. Bush once told him, "Hard things don't happen overnight, Jake."