Jake Tapper, Others Mourn Passing of Conservative Humorist P.J. O'Rourke
Many people, including Jake Tapper and Piers Morgan, are mourning the death of conservative humorist P.J. O'Rourke.
The author and satirist, known for such works as Don't Vote It Just Encourages the Bastards and How the Hell Did This Happen?, passed away Tuesday morning at the age of 74, according to the Associated Press. The Daily Beast has reported his death was due to complications from lung cancer. After word of his death spread and became widely known, many took to social media to pass along their condolences and share their thoughts and feelings about the longtime writer.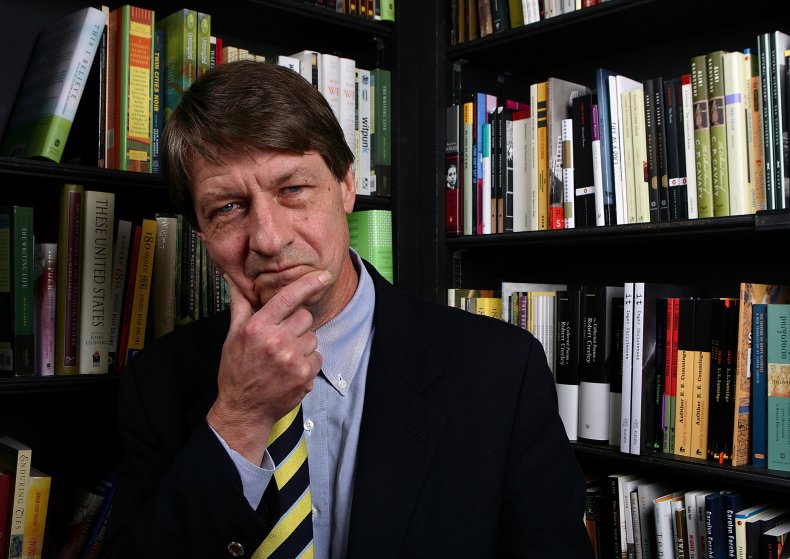 CNN anchor Jake Tapper commented that O'Rourke's death is a monumental loss. "United Talent Agency confirms that celebrated author P.J. O'Rourke has died. What a loss; great guy. My deepest condolences to his family and friends."
The host of MSNBC's Morning Joe, Joe Scarborough sent out a quote credited to O'Rourke on Twitter: "I couldn't stay a Maoist forever. I got too fat to wear bell-bottoms. And I realized that communism meant giving up my golf clubs to a family in Zaire."
Fellow conservative authors and political commentators also chimed in with their thoughts on O'Rourke and his work. Bill Kristol wrote that O'Rourke was "special," and that during office visits "the fun and wit went up a notch, sparks were in the air, and we all felt a certain joie de vivre. I cherish the memories." Jonah Goldberg noted O'Rourke as a "unique talent" and "also just a really good dude."
Broadcaster, author and journalist Piers Morgan added, "RIP P.J. O'Rourke, 74. One of America's smartest, funniest writers & the ultimate Gonzo journalist. Loved interviewing him, always so sharp & entertaining. Huge loss."
Journalists weren't the only ones to post kind words in remembrance of one of their own. Elected officials also reflected on the life and legacy of O'Rourke.
Arizona Governor Doug Ducey tweeted: "Sad to hear of PJ O'Rourke's passing. A legendary conservative columnist – and fellow Toldean – PJ always brought humor to the most complex issues. RIP."
Michael Adams, Kentucky secretary of state, mentioned how O'Rourke was a massive influence in his own life, writing, "I had three influences at age 16: The Bible, the music of Neal Peart, and the writings of P.J. O'Rourke. All continue to this day. He was a superb advocate for conservatism in the veil of a superb humorist. RIP."
New Hampshire State Representative Bob Greene, like Scarborough, also shared an O'Rourke quote: "Giving money and power to government is like giving whiskey and car keys to teenage boys. - P.J. O'Rourke Rest in Peace."
Best known for his irreverent commentary and skewering of modern-day politics, O'Rourke wrote for a number of outlets throughout his career. He was at one time the editor in chief of National Lampoon, was the foreign-affairs desk chief at Rolling Stone, his work also appeared in other such publications like The Atlantic, Vanity Fair and The Daily Beast.