Jake Thomas Patterson Pleads Guilty to Jayme Closs Kidnapping, Murder of Parents
Jake Thomas Patterson, the man accused of kidnapping Jayme Closs and murdering her parents, pleaded guilty today.
Patterson, 21, was charged with two counts of first-degree intentional homicide for the murder for James and Denise Closs, one count of kidnapping without consent for the abduction of Jayme and one count of armed burglary with a dangerous weapon. Patterson pleaded guilty to the killing of James and Denise and the kidnapping of Jayme. As part of his plea agreement, Prosecuting Attorney Brian Wright said the fourth count of armed burglary was dismissed.
"We are satisfied that this is free, knowing and voluntary," Patterson's attorney Richard Jones said. "Mr. Patterson has wanted to enter a plea from the day we met him."
On Wednesday, Patterson appeared in the courtroom in an orange jumpsuit and began to cry as he answered "guilty" to the judge's question. He agreed that the criminal complaint was "substantially true" with regard to the crimes he pleaded guilty to.
After his arrest, Patterson confessed to being responsible for the two murders and to holding Jayme hostage in his home.
"[He] stated I know what this is about, 'I did it,'" the criminal complaint said Patterson told Douglas County Sheriff's Department Sergeant Matt DeRosia when he was pulled over.
At the time of her kidnapping, Patterson didn't know Jayme's name and decided she was the girl he was going to take when he saw her getting on the school bus, according to the complaint. On his third trip to the Closs family home, he fatally shot James, who came to the door to investigate and thought Patterson was possibly a law enforcement officer.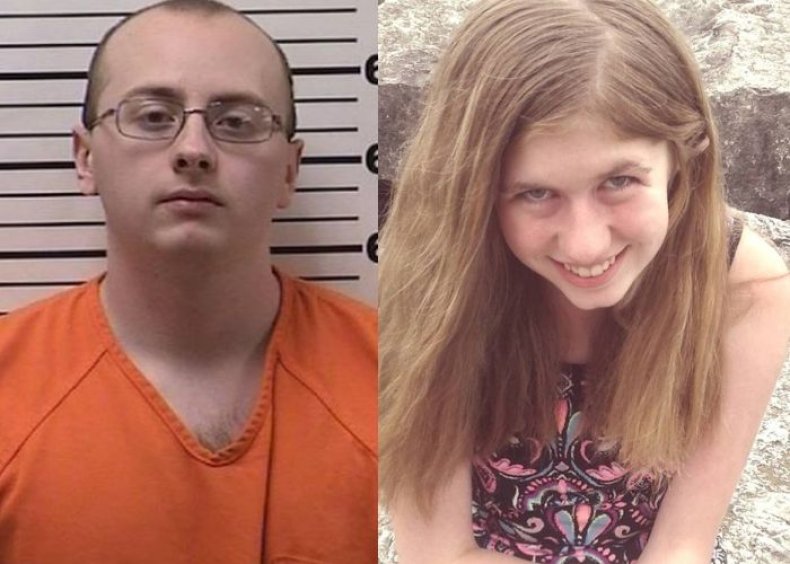 In the upstairs bathroom, Patterson found Jayme and Denise huddled together in the bathtub and Jayme was wrapped in her mother's arms in a "bear hug." After Jayme's wrists, ankles and mouth were taped, Patterson fatally shot Denise in the head.
While being held captive in Patterson's home, Jayme said she was repeatedly threatened if she didn't remain quiet and was instructed to climb under his bed. Weights and boxes would then be placed around her to lock her in. However, 88 days after she went missing, Jayme was able to escape and a neighbor called the police, ultimately reuniting the 13-year-old with her aunt.
What Does the Guilty Plea Mean?
By entering a plea of "guilty," Patterson waived his right to a trial and the prosecution no longer has to prove him guilty beyond a reasonable doubt. The case will move to the sentencing phase, where the judge will consider recommendations for sentencing based on the plea agreement.
Before sentencing, a defendant can withdraw their guilty plea.
What Happens Now?
Barron County Judge James Babler, who was assigned to the case, will sentence Patterson on Friday, May 24. The charges of first-degree intentional homicide each carry a sentence of up to life in prison. Babler said the maximum Patterson could be sentenced with is two life sentences, one for each murder, plus 40 years for the kidnapping charge.
Ahead of his official plea, Patterson allegedly told KARE reporter Lou Raguse in a letter from jail that he intended to plead guilty and denied that he "planned this thoroughly." Although the criminal complaint alleged that Patterson took precautions to conceal his identity and researched the firearm he used, he claimed he acted "mostly on impulse" and that he doesn't think "like a serial killer."