Democratic Reps to Join Vigil Outside CBP Headquarters Marking One Year Since 7-Year-Old's Death in Immigration Custody
Democratic lawmakers are expected to join a candle-lit vigil marking the one-year anniversary of the death of Jakelin Caal Maquin, a 7-year-old girl from Guatemala who died while under the custody of the U.S. Customs and Border Protection (CBP) agency last December.
Democratic Representatives Joaquin Castro of Texas, who chairs the Congressional Hispanic Caucus, and California Rep. Nanette Barragan are expected to speak at the vigil marking Caal Maquin's death.
The 7-year-old died two days after being taken into CBP custody after making the long journey from Guatemala to the U.S. border with her father.
It was later determined that Caal Maquin had died of a bacterial infection known as streptococcal sepsis, with the bacteria having reached her lungs, liver, spleen and adrenal gland, ultimately leading to her death.
The tragedy sparked widespread outrage across the U.S. and around the world, only to be followed less than a month later by the death of 8-year-old Felipe Gomez Alonzo, also from Guatemala, who died under the CBP's watch on Christmas Eve.
On Monday, religious leaders, lawmakers and medical health professionals are expected to mark the anniversary of Caal Maquin's death, with attendees holding candles, flowers and signs for the 7-year-old and at least five other migrant children who have died in immigration custody.
According to a press release from organizers, demonstrators are also expected to place toys and water bottles outside CBP offices to criticize the role that dehydration may have had in the child's death.
The vigil, set to take place Monday night outside CBP headquarters in Washington, comes just days after Castro and fellow Rep. Pramila Jayapal of Washington introduced the Jakelin Caal Death in Custody Reporting Act.
The bill calls on the Department of Homeland Security (DHS) and Health and Human Services (HHS) to report on and investigate all deaths occurring under their watch. The DHS oversees CBP, while the HHS is responsible for the care of migrant children being held under federal custody.
Despite Congressmembers having requested more information on Caal Maquin's death, in a statement Castro's office said Congress had "yet to receive any of the information that was requested."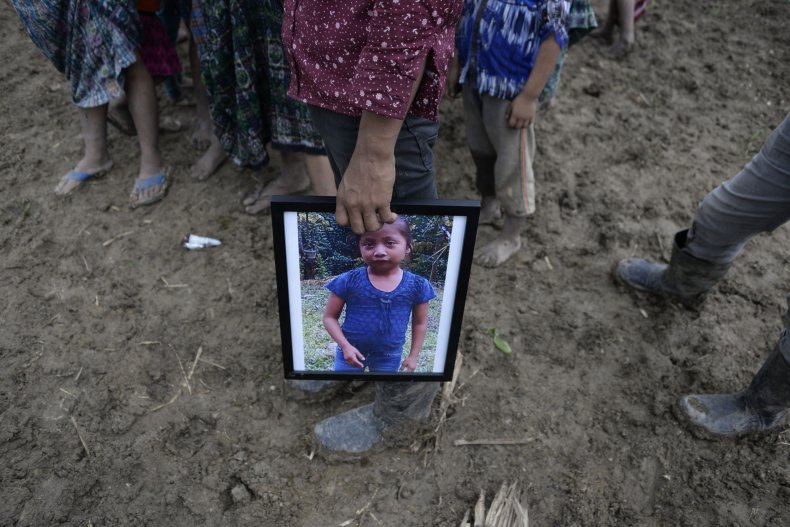 "Congress requires CBP to report the death of any individual in their custody within 24 hours including relevant details regarding the circumstances of the fatality," it stated. "ICE is similarly required to report any in-custody death within 30 days. However, HHS has no such requirement, despite their care of thousands of migrant children every year."
"Jakelin's death was a travesty; a dark stain on the moral fabric of this country," Castro said in his own statement. "One year later, Congress has yet to receive any of the information we've requested surrounding her death, despite laws that mandate agencies to report on all deaths of migrant children in their custody."
"This lack of action not only dishonors Jakelin's memory, but her entire family and all families that entrust our nation with their lives," Castro said. "Enough is enough. We must demand integrity from our agencies and institutions, and this bill sounds the alarm to these ongoing injustices. DHS and HHS must hand over answers to all our outstanding questions swiftly and without delay."
Newsweek has contacted CBP for comment.