Jalen Ramsey on Coach Doug Marrone's Job Status: 'I Ain't Worried About Nobody but Myself'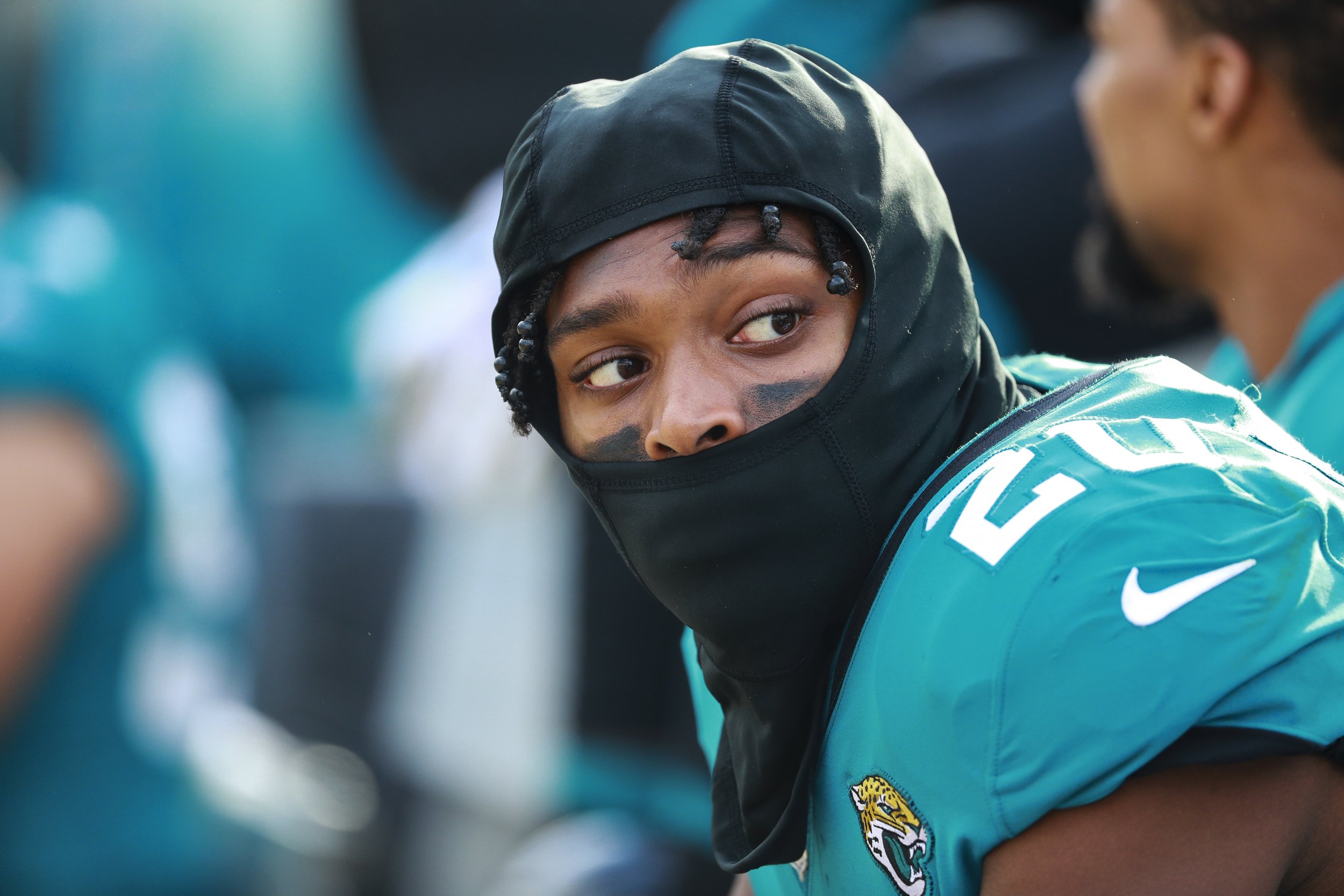 Jacksonville Jaguars cornerback Jalen Ramsey isn't worried about head coach Doug Marrone's job security after the team's disappointing 4-10 record through their first 14 games.
"I ain't worried about nobody but myself," Ramsey said after the Jaguars' 16-13 loss to the Washington Redskins on Sunday, via The Florida Times-Union's Phillip Heilman.
The outspoken cornerback appeared to address his comments on Twitter hours later.
"Why worry about something you have zero control over and I don't care are two different sayings & meanings! Y'all are sad forreal. God bless," Ramsey wrote.
Jacksonville has lost nine of its last 10 games after opening its season with a 3-1 record. The Jaguars are less than a year removed from appearing in the AFC Championship Game.
Marrone told reporters that he didn't receive any assurance about his job status from owner Shad Khan or EVP of football operations Tom Coughlin after Sunday's loss.
"No, nothing, nor do I expect any," Marrone said during the postgame press conference. "I've never coached where that's happened one way or the other."
The Jaguars blew a 13-6 lead in the fourth quarter after the Redskins scored 10 consecutive points. Marrone was asked if he believed he should be given the opportunity to stay in Jacksonville after the loss.
"Me personally? I'd be lying if my job is to win games and you don't win games, obviously it's up to the people that make the decisions," Marrone said. "That's very simple. I'm not going to back down from my responsibility to the team."
Ramsey has still put together an impressive individual season, despite his team's struggles. The former Pro Bowl selection has recorded 57 tackles and three interceptions in 2018.
The Nashville native has been outspoken throughout his NFL career, critiquing many of the league's quarterbacks during a piece for GQ magazine in August. Ramsey said that he thought the 2018 NFL Draft was "a little off" and said he thought Buffalo Bills rookie Josh Allen was "trash."
The cornerback also questioned why Lamar Jackson, who fell to No. 32 overall, wasn't the second quarterback selected since teams seemed to be enamored with the athleticism, charisma, mobility and big-play potential of eventual No. 1 overall pick Baker Mayfield.
"I think Allen is trash," Ramsey said in the GQ piece that was published Aug. 15. "I don't care what nobody say. He's trash. And it's gonna show too. That's a stupid draft pick to me. We play them this year, and I'm excited as hell. I hope he's their starting quarterback. He played at Wyoming. Every time they played a big school-like, they played Iowa State, which is not a big school in my opinion because I went to Florida State, and he threw five interceptions, and they lost by a couple touchdowns or something like that. He never beat a big school.
"If you look at his games against big schools, it was always hella interceptions, hella turnovers. It's like: 'Yo, if you're this good, why couldn't you do better?' He fits that mold, he's a big, tall quarterback. Big arm, supposedly. I don't see it, personally."
Ramsey stood by his comments even after Allen's Bills defeated the Jaguars last month, claiming the rookie did "enough" to capture the victory.
"He did enough to get their team the win," Ramsey said. "I don't really know the stats. I know he ran the ball really well. He hurt us with his feet. Passing, it didn't really feel like a lot of opportunities. We have to watch the film. They did have one deep one on us early that hurt us in the first quarter.
"Other than that he was causing damage with his feet."