Jalen Ramsey: Josh Allen 'Did Enough' to Win, Stands by 'Trash' Critique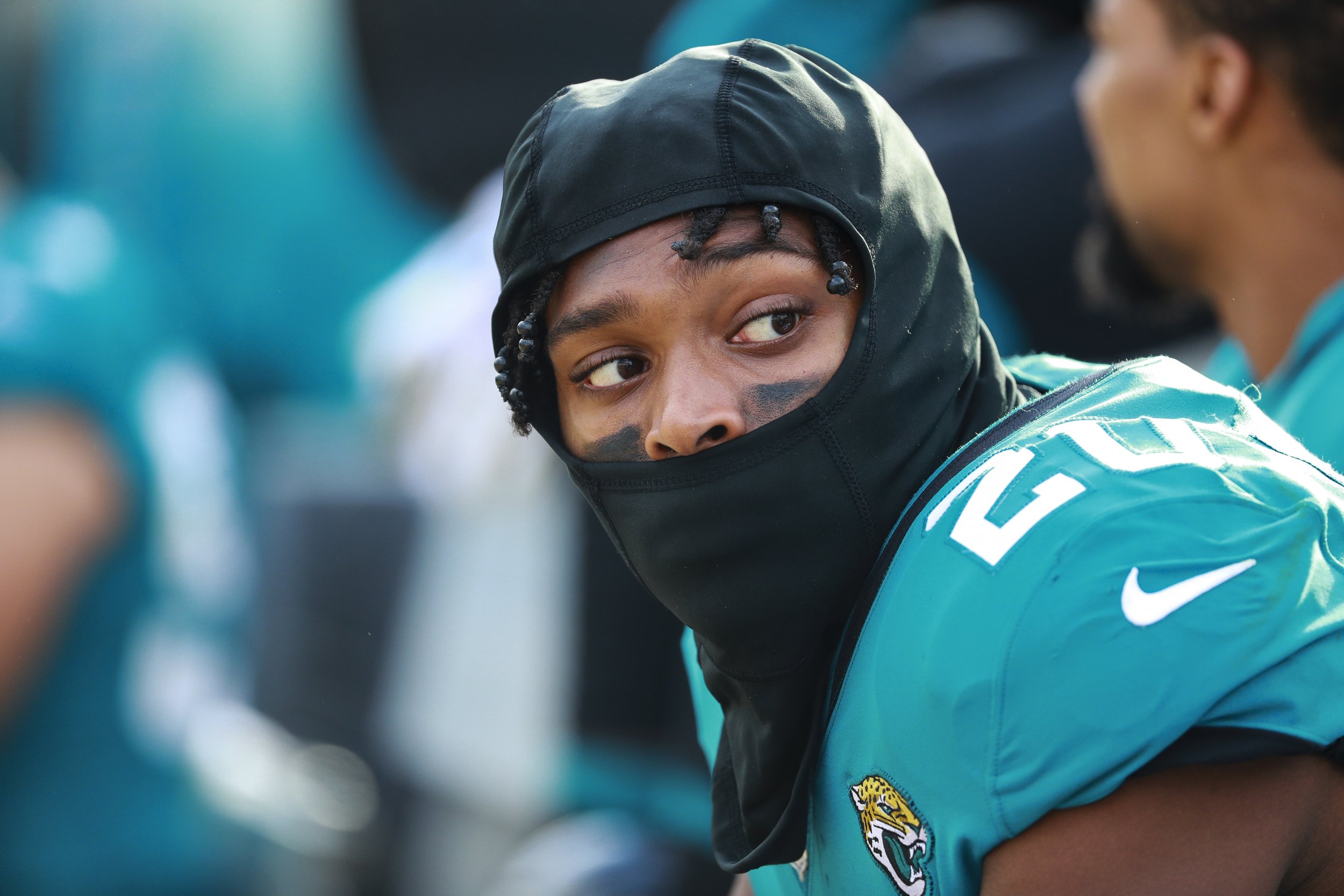 Jacksonville Jaguars cornerback Jalen Ramsey stood by his offseason critique of Buffalo Bills rookie quarterback Josh Allen as "trash," while still crediting the first-rounder for doing "enough" to help the Bills capture a 24-21 victory on Sunday.
"He did enough to get their team the win," Ramsey said. "I don't really know the stats. I know he ran the ball really well. He hurt us with his feet. Passing, it didn't really feel like a lot of opportunities. We have to watch the film. They did have one deep one on us early that hurt us in the first quarter.
"Other than that he was causing damage with his feet."
Allen recorded 99 rushing yards and a touchdown, although he would have finished with 101 total had he not lost 2 yards on consecutive kneel-downs during the final two plays of the game. The rookie also threw for 160 yards on 8 of 19 passing, which included connecting with Robert Foster on a 75-yard touchdown in the first quarter.
The score came on a busted coverage play by Jacksonville, who was playing three-deep zones, although Ramsey was still too shallow, which allowed Foster to get open downfield.
Allen also connected on two passes during Buffalo's go-ahead drive, which set up his 14-yard rushing score on the first play of the fourth quarter.
"There was a lot of trash-talking, before and after," Allen said. "But ultimately my job is to go out there and help this team win football games."
When asked by reporters if Allen's performance changed his previous opinion of his game, Ramsey claimed that he valued what happens on the field more than anything said previously, but wouldn't take back his "crash" critique.
"The good thing about the world we live in is everyone can have an opinion," Ramsey said. "I stick by my opinions usually. He did enough for the team to get a win and that's really what matters at the end of the day. It doesn't matter what I said. I'm sure that's what he was thinking on his side.
"You can have opinions, but it's about what you go out there and do, and what he did was go out there for his team and get a win."
While Allen wouldn't admit that Sunday's game wasn't particularly important because of the revenge factor, his teammates were far less subtle.
"They talked a lot about him, so he couldn't wait to get out there and prove them wrong," running back LeSean McCoy said.
"Josh is a baller," safety Jordan Poyer added. "They can say whatever they want to say about Josh. Jalen can say whatever he wants to say about Josh. Josh came in there and handled that defense today."
Allen was among numerous quarterbacks mentioned during a piece on Ramsey for GQ magzine in August. The cornerback said that he thought the 2018 NFL Draft was "a little off" and said he thought the former Wyoming standout was "trash."
Ramsey also questioned why Lamar Jackson, who fell to No. 32 overall, wasn't the second quarterback selected since teams seemed to be enamored with the athleticism, charisma, mobility and big-play potential of eventual No. 1 overall pick Baker Mayfield.
"I think Allen is trash," Ramsey said in the GQ piece that was published Aug. 15. "I don't care what nobody say. He's trash. And it's gonna show too. That's a stupid draft pick to me. We play them this year, and I'm excited as hell. I hope he's their starting quarterback. He played at Wyoming. Every time they played a big school-like, they played Iowa State, which is not a big school in my opinion because I went to Florida State, and he threw five interceptions, and they lost by a couple touchdowns or something like that. He never beat a big school.
"If you look at his games against big schools, it was always hella interceptions, hella turnovers. It's like: 'Yo, if you're this good, why couldn't you do better?' He fits that mold, he's a big, tall quarterback. Big arm, supposedly. I don't see it, personally."
For the record, Allen never faced Iowa State during his time at Wyoming, but did complete only 50 percent of his passes for 427 yards, one touchdown and eight interceptions during non-conference games against Nebraska, Iowa and Oregon.
The Cowboys lost all three games by a combined 92 total points. However, Buffalo was far more successful on Sunday, avenging a 10-3 AFC wild-card game loss at Jacksonville in January.
Allen told reporters that Ramsey was respectful when they met after the game.
"Just shook my hand, dapped me up and said, 'Good job,'" Allen said. "As competitors, when things happen, we want to compete. He's an ultimate competitor, just like myself. Maybe it's a respect thing, not really sure.
"I appreciate that. Takes a big man to do that."