Jalen Ramsey Rates NFL QBs and Roasts 'Trash' Josh Allen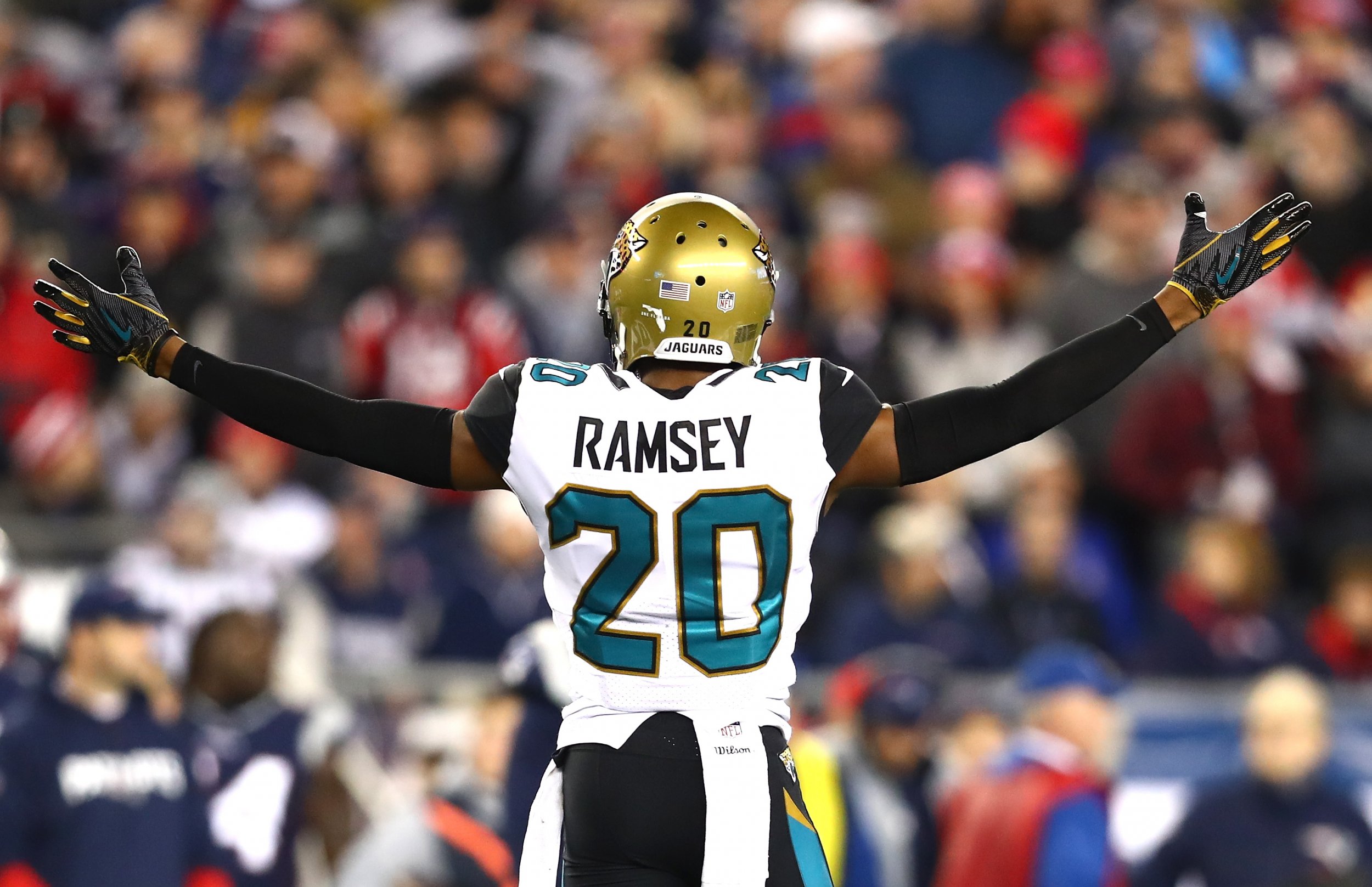 Jacksonville Jaguars cornerback Jalen Ramsey is unlikely to win many friends among the league's quarterbacks after delivering a scathing assessment of most of them.
In a wide-ranging interview with GQ, the former Florida State student had strong words for some of his colleagues, particularly Buffalo Bills' Josh Allen.
"I think Allen is trash," Ramsey told the magazine.
"I don't care what nobody say. He's trash. And it's gonna show too. That's a stupid draft pick to me. We play them this year, and I'm excited as hell. I hope he's their starting quarterback."
Get your unlimited Newsweek trial >
The Bills selected Allen as the number seven overall pick of the 2018 draft but Ramsey was left distinctly unimpressed by what he saw of him in college.
"He played at Wyoming," he added.
"Every time they played a big school—like, they played Iowa State, which is not a big school in my opinion because I went to Florida State, and he threw five interceptions, and they lost by a couple touchdowns or something like that."
Allen threw for more than 5,000 yards and 44 touchdowns in three seasons with Wyoming, even though he only played two games in an injury-curtailed first campaign. However, Ramsey insisted Allen's poor record against established opponents will count against him in the NFL.
Get your unlimited Newsweek trial >
"He never beat a big school," Ramsey quipped.
"If you look at his games against big schools, it was always hella interceptions, hella turnovers."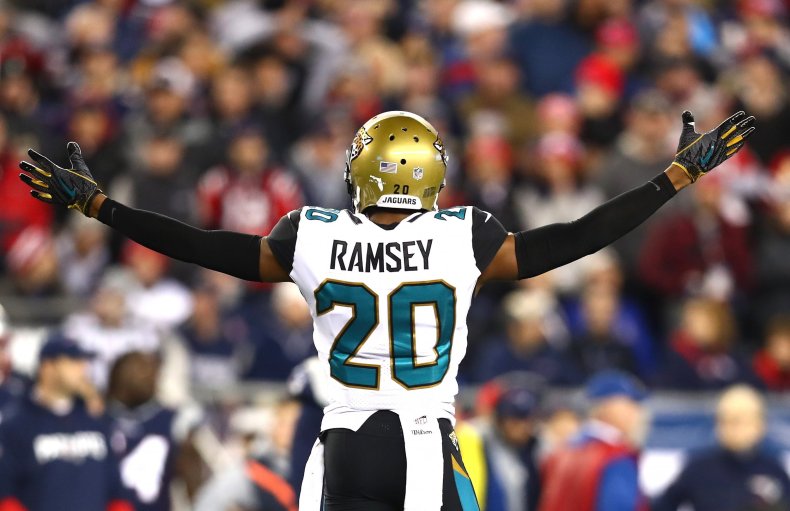 However, it was not just the rookie to be targeted by Ramsey, who blasted some of the league's most established quarterbacks.
"I think Matt Ryan's overrated," Ramsey said. "You can't tell me you win MVP two years ago, and then last year, you a complete bust, and you still got Julio Jones? There's no way that should ever happen. I don't care."
Pittsburgh Steelers' veteran Ben Roethlisberger wasn't spared either.
"Big Ben, I think he's decent at best," Ramsey said. "Big Ben slings the ball a lot of the time. He just slings it, and his receivers go get it. He has a strong arm, but he ain't all that. I played him twice last year, and he really disappointed me."
Baltimore Ravens' Joe Flacco was also on the receiving end of some criticism.
The 33-year-old, is one of the few quarterbacks Ramsey has faced in both of his years in the league and it's fair to say he did not leave a positive impression on the Jaguars cornerback.
"Flacco sucks. I played him two years in a row," Ramsey said.
"He sucks."
In the eyes of Ramsey, meanwhile, Eli Manning, simply got to be one of the most consistent quarterbacks in the league thanks to receivers of the caliber of Odell Beckham Jr.
"Eli […] It's not really Eli," Ramsey said. "I think it's Odell. I won't say Eli's good, I'll say Odell's good. And their connection is good."
Eventually, Ramsey mentioned three quarterbacks he rates – Aaron Rodgers, Tom Brady and Tyrod Taylor – and even went as far as suggesting Texans' quarterback Deshaun Watson will be named MVP in a couple of years with Philadelphia's Carson Wentz a close challenger.
Ramsey will come across some of these quarterbacks this season and his comments might have just added another layer of intrigue to the season.
Jalen Ramsey Rates NFL QBs and Roasts 'Trash' Josh Allen | Sports