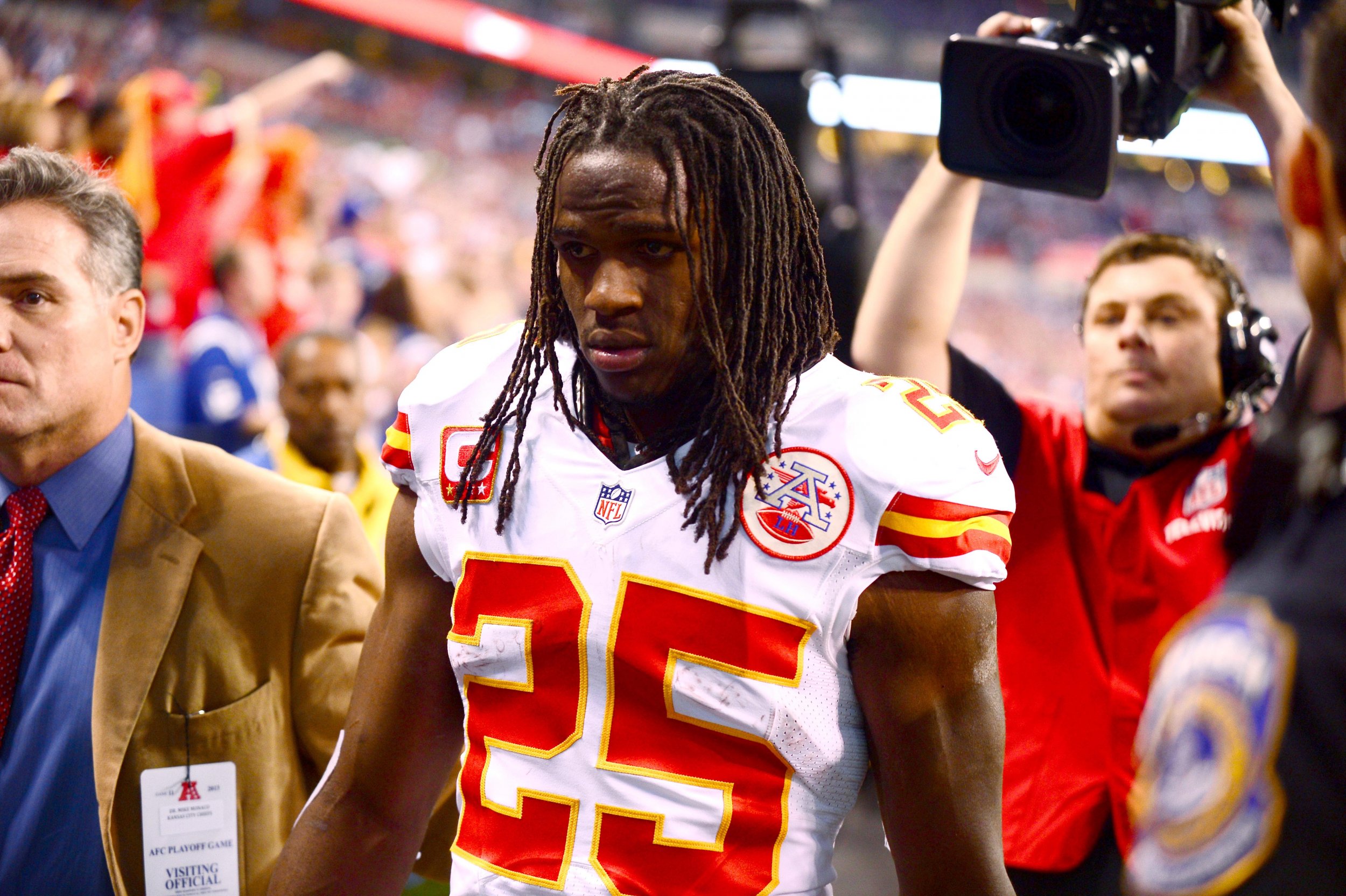 Jamaal Charles is staying put in the AFC West, at least for another year.
Around midnight Tuesday, Charles, Kansas City Chiefs' all-time leading rusher, tweeted a picture of himself signing a deal with the Denver Broncos.
ESPN reported the contract is for a year, worth up to $3.75 million, and that Charles will not carry the bulk of the work as Denver's go-to ball carrier.
Instead, the 30-year-old will be used "situationally," as the Broncos look to improve a running attack that ranked 28th in the league in 2016.
Charles played in just three games last year and missed the Chiefs' playoff run, as Andy Reid's team fell to the Pittsburgh Steelers in a desperate slugfest at Arrowhead Stadium in January, in the AFC divisional game. He was released in late February.
"Proud to join Bronco Country! I'm blessed to be a part of something special!" Charles tweeted. CJ Anderson, the Broncos' 26-year-old running back who scored the final touchdown in Super Bowl 50, tweeted: "Welcome to the room," to Charles.
Denver hardly deprives its AFC West rival of a key piece, given Charles's recent history with injury. He tore his right ACL in October 2015 in a game against the Chicago Bears, four years after tearing his left ACL against the Detroit Lions in a 48-3 blowout loss at Ford Field. He spent last season attempting to overcome complications with the latest knee injury.
Denver is getting a player with a lot of wear, even for a running back. Charles has played eight games in the past two seasons, totalling 404 yards.
In five of the previous six seasons, though, Charles ran for over 1,000 yards at an average 5.5 yards per carry, per ESPN, establishing himself as one of the more dynamic rushers in NFL history.
For Charles, it looks like one of the last stops on a career that could well finish in the Hall of Fame in Canton. For Denver, it's a low-risk move as it seeks to reestablish itself as a Super Bowl contender. For the Chiefs, who will lean on a rushing attack of Spencer Ware, Charcandrick West and the dynamic Tyreek Hill—well, Charles's first return to Arrowhead as a Bronco on October 30 will be emotional.
About the writer
Sportswriter at Newsweek.