Jamaica Kincaid Reflects on the St. John's of Her Childhood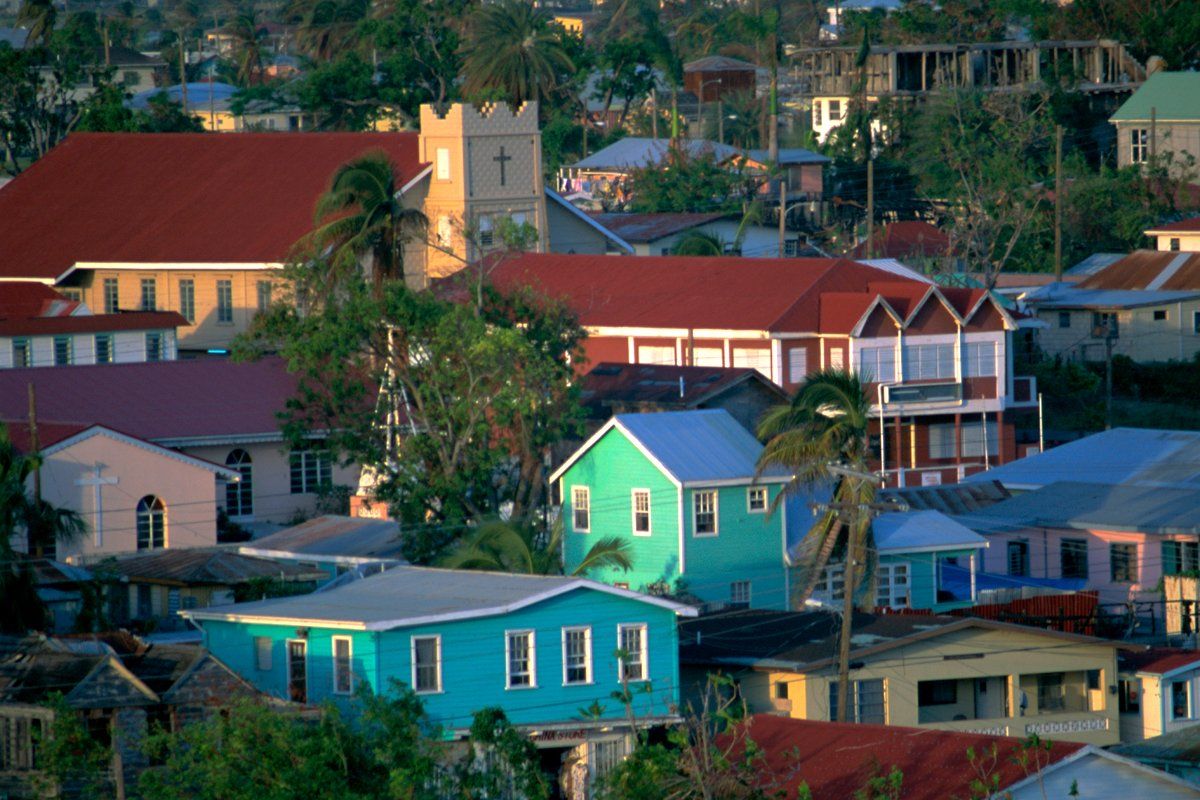 It's not because I was born there in a worn-down rickety hospital on a Wednesday foreday morning in the month of May, in the year 1949.
It's not because I was christened on a weekday rather than on a Sunday, for children whose parents were not married to each other at the time the children were born could not be christened on a Sunday in the Methodist church.
It's not because when I was growing up there I thought the world was perfect, with goodness residing in an island that is the 17th-largest island on the earth's surface, and goodness from there flowing out in varying amounts, depending on a variety of arrangements too complicated for me to understand even now.
It's not because I was born on the 25th of May, not the 24th, which was the official birthday of Queen Victoria; and that day was celebrated, but my own birthday, so near hers, was hardly remembered by anyone other than my mother.
It's not because the streets are still as narrow as when I was a child, 5 years old or so, and walked to the apothecary to purchase a packet of senna, an herbal purgative that my mother and her women friends administered to their girl children to cleanse their bowels, but in truth was a rehearsal and a way to familiarize these girls who would become women with how to regulate and control the organ that is their womb.
It is not because the names of the streets—Long Street, High Street, East Street, Popeshead, Bishopsgate, Newgate, Back Street (its proper name was Dickenson Bay), Drake Street, Nelson Street (the street on which I spent all of my childhood)—commemorate people or events in which love and kindness did not play a major role.
It is not because it has a cathedral, a proper one, built in a Gothic style from a chalky Antiguan stone, and the cathedral has two domes, perhaps one for each of the Johns it is named for: the Baptist and the Divine.
It isn't because there is a botanical garden not far from the hospital in which I was born that had growing in it plants from all over the tropical world, but when I first became acquainted with them, I was under the impression that they came from that then magical place called "England."
It's not because of that woman who sat at the corner of Tanner Street and Cross Street, selling me sugar cakes and fudge from her large wooden tray, or pennies' worth of tamarind stew in a piece of paper torn off from a brown paper bag—and she would always give me a larger portion than I had paid for because she was a Potter and I was a Potter (but of the two of us, only she knew that), and we were both of the Potters of English Harbour.
Is it then because from everywhere in St. John's you can see a body of water, the sea, an everlasting, constant body of water, and for a significant amount of time there will be no rain, none at all—the ground is very dry; there is only the water in the sea and some water in the gutters, and the water in the gutters is stink from all the bodies that have been washed in it, all the dishes that have been washed in it, all the clothes, too, and everything else. The water in the gutters supports an abundance of silky algae in various shades of gray and green and, my mother used to tell me when I was a child, worms and other invertebrate parasites invisible to the naked eye.
And that blue sky in St. John's: it was a ceaseless blue, so blue that it became an entity in itself, a vault, all sealed up shut: nothing could enter that blue and nothing could escape from it.
It is so that I hold that city dear above all the cities I have known, that strange place with the apostrophe in its name, as if it belongs to itself and to nobody else, not to me at any rate, for I could never, ever live there. It is the one place in the world where they let me know that they do not approve of what I have become and that is: a writer.
Kincaid is the author, most recently, of Among Flowers: A Walk in the Himalaya.