Rape in Marriage: Jamaica's Churches and Human Rights Groups Are at War Over Legal Exemption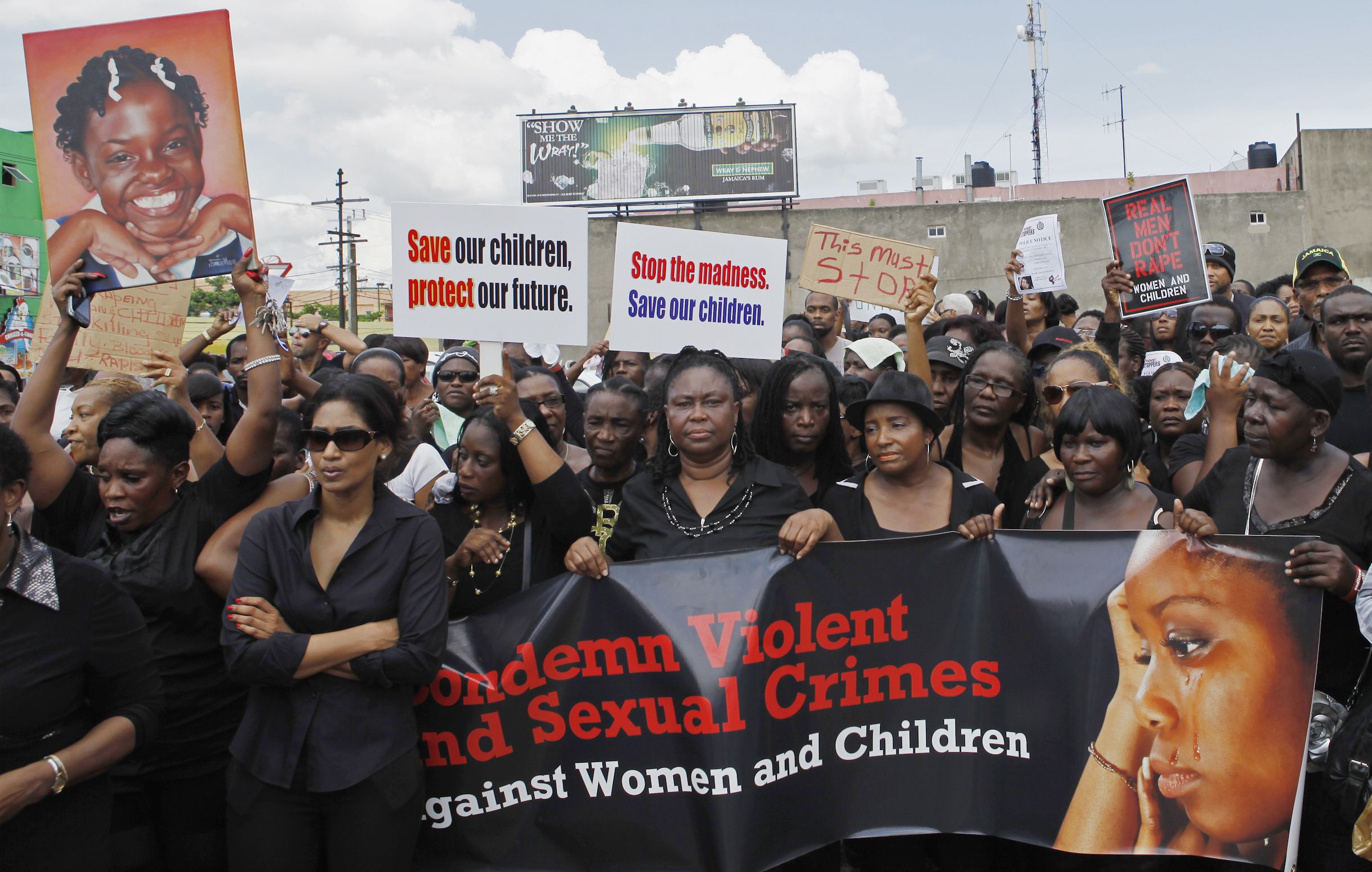 A battle is brewing in Jamaica over the definition of rape.
Government officials have been working for weeks to review the country's Sexual Offenses Act, a law that spells out provisions for the prosecution of rape and defines several sex crimes. But one facet of it in particular is causing debate: its marital rape exemption, which currently specifies that husbands don't technically commit rape against their wives unless the couple is separated. Human rights activists want the exemption stricken or at least rewritten, while religious groups are arguing that being in a relationship is the same as giving consent.
Related: Japan's 100-year-old outdated rape law might finally be about to change
Philippa Davies, an attorney with a church coalition, told a parliamentary committee last week that changing the law would hurt the sanctity of marriage, according to teleSUR.
"Marriage presumes consent for sex by both parties," she said. "This is why rape in marriage, that is non-consensual sex, is conceptually challenging because of the inherent presumption of consent."
She was speaking on behalf of a number of religious groups—among them the Jamaica Union of Seventh-Day Adventists, the Church of God of Jamaica, the Jamaica Evangelical Alliance, the Jamaica Pentecostal Union and the Jamaica Association of Full Gospel Churches—but lawmakers have continued to see pushback.
Jamaica AIDS Support for Life, a human rights association, tweeted earlier this month that "there should be a removal of the marital rape exemption as many women are in abusive relationship that they are unable to leave." The Tambourine Army, a social justice organization, sent a statement to The Gleaner labeling the churches' viewpoints "dangerous" for women.
"The church clearly does not understand the difference between rape and sex. Rape is the absence of consent and is located in the use or misuse of power. Sex requires consent," it argued. "If there is no consent, there is no sex; it is rape, within or external to wedlock."
The United Nations recently released data showing that a third of women around the world have experienced sexual and/or physical violence, with much of it coming from their intimate partners. But Jamaica isn't the first nation to see divisions over spousal rape—according to Foreign Policy, it's still "expressly legal" in places like Jordan, Sri Lanka and Singapore.