Video: Jets' Jamal Adams Tackles Patriots Mascot at Pro Bowl Practice, Sends Him to Hospital
Jamal Adams is unlikely to win many friends among NFL executives after tackling a mascot, who then had to be hospitalized.
On Wednesday, the New York Jets safety was taking part in the Pro Bowl Skills Challenge when he heard fans in attendance kept booing the New England Patriots mascot, Pat Patriot.
Eager to please them, Adams decided to take the situation into his hands. "Watch, I'm going to go knock out that Patriots mascot," he says jokingly in a video ESPN shared on Twitter.
True to his word, the 23-year-old then took a break from signing autographs to tackle the mascot, flattening it to the ground.
The crowd loved it and the broadcaster captured footage of Adams upending Pat Patriot. The video received over one million views on Twitter alone and the 23-year-old then shared it on his own Twitter account, captioning it: "This one is for every Patriots hater out there!"
While it seems clear from both videos that Adams was just making the most of the relaxed attitude customary of the Pro Bowl week, he appears to have misread the situation.
The unnamed person inside the Pat Patriot costume had to be hospitalized after being tackled by Adams, who weighs 211 pounds. While the extent of the injuries are unknown, the NFL has informed the sixth overall pick of the 2017 draft of the development, indicating it was less than pleased with the outcome.
"He [the mascot] was running around and everybody was booing him, so I said, 'You know what? Let me go tackle him,' Adams was quoted as saying by ESPN.
"I didn't hit him that hard, man. All jokes aside, I didn't hit him that hard. I don't know what's really going on, but they did tell me he's in the hospital."
The former Louisiana State University student said he would visit the injured person in hospital, but insisted he was simply having fun and did not intend to cause injuries to anyone.
"My intention was never to hurt him," he said. "It was all about just a joke but I definitely want to check on him and make sure everything is good. At the end of the day we were out here just having fun and it wasn't nothing intentionally to try to hurt the guy."
The NFL is yet to make an official statement over the incident but Sporting News reported that the league's official Twitter account removed two videos featuring Adams and Pat Patriot.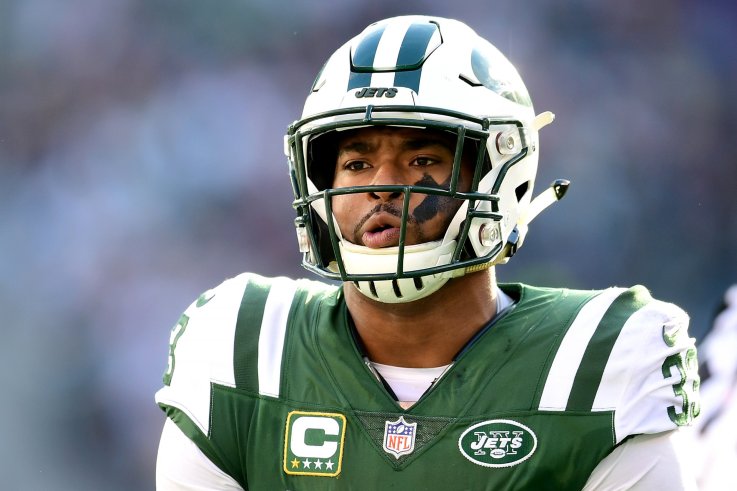 Video: Jets' Jamal Adams Tackles Patriots Mascot at Pro Bowl Practice, Sends Him to Hospital | Sports