Jamal Khashoggi: Trump Thinks Kushner Relationship With Saudi Arabia's Crown Prince Is a Liability: Report
President Donald Trump thinks his adviser and son-in-law Jared Kushner's close relationship with Saudi Arabia's Crown Prince Mohammed bin Salman is a liability, The Washington Post reported.
Kushner, who has served as the administration's special envoy to the Middle East, has forged close ties with Salman. However that relationship has come under renewed scrutiny following the death of Saudi dissident and Post columnist Jamal Khashoggi.
Khashoggi was killed in the Saudi embassy in Istanbul on October 2. The Saudi government acknowledged Khashoggi's death for the first time on Friday, and claimed he died in a fist fight in the consulate that went awry.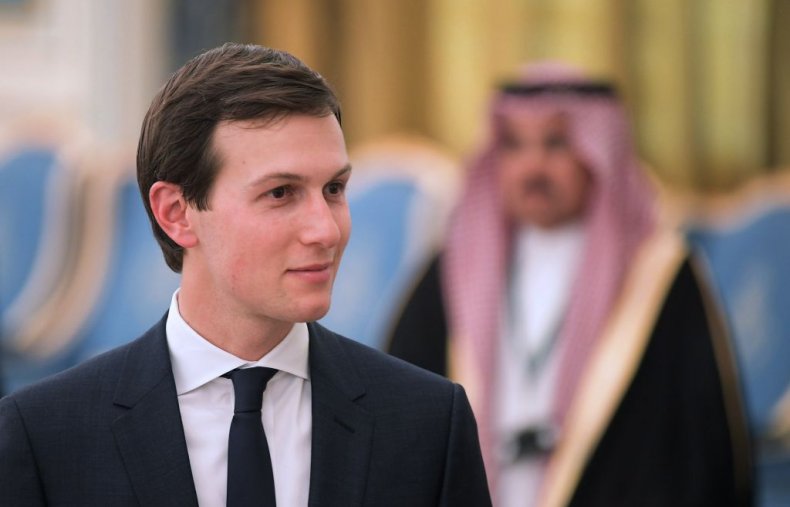 According to anonymous U.S. officials cited by the Post, though Trump has in public defended Kushner's relationship with Salman, in private he has "grimaced" that the relationship is a "liability" that has left the administration with "no good options." Trump is "annoyed" by "Kushner's misjudgment," the Post sources claimed.
In an interview with the publication, Trump backtracked on a claim made Friday that Saudi Arabia's account of the death was "credible."
"Obviously there's been deception, and there's been lies," he told the publication, and would not be drawn on whether he believed Salman was guilty of involvement.
"Nobody has told me he's responsible. Nobody has told me he's not responsible. We haven't reached that point… I would love if he wasn't responsible," Trump said.
In the interview, Trump described Kushner as doing a "very good job," but acknowledged the relative youth of Kushner and Salman, who are aged 37 and 33 respectively.
"They're two young guys. Jared doesn't know him well or anything. They are just two young people. They are the same age. They like each other, I believe," Trump said.
The Trump administration's relationship with Salman has been key to its Middle East strategy, with admirers hailing Salman as a bold reformer.
Trump has wavered in his response to the Khashoggi killing, threatening sanctions against the Saudis in response, yet also declaring Friday that the incident would not interrupt $110 billion arms sales to the kingdom. Kushner has, according to The New York Times, attempted to persuade his father-in-law to back Salman.
Jamal Khashoggi: Trump Thinks Kushner Relationship With Saudi Arabia's Crown Prince Is a Liability: Report | U.S.