Jameela Jamil claims Meghan Markle is a victim of "Britain's white patriarchal media" after reports she visited the duchess in Monetecito.
The Good Place actress made friends with the Duchess of Sussex after appearing in a special edition of Vogue magazine which Meghan guest-edited last year.
And Jamil has become an outspoken defender of Meghan on social media, this week attacking the media's "colonizing spirit."
Her comments date back to a criticism of Meghan by British commentators in August over a video call for Michelle Obama-backed When We All Vote.
The duchess had said "we all know what's at stake this year" and spoke of the "change we all need" in words that were interpreted as supportive of the Democrats.
Dan Wootton, a columnist for The Sun, called for Meghan and Prince Harry to be stripped of their titles to avoid embarrassing the monarchy.
At the time, Jamil rode to her friend's defense saying on Twitter: "I *THINK* they may be more embarrassed by their alleged resident pedo Andrew who was besties with a sex trafficker, than an American supporting women voting in her own country, and loosely referencing the importance of general democracy which is being threatened here currently."
The Sun this week reported Jamil had visited Meghan in Montecito the day after making the outspoken remarks about Andrew.
The story appeared to trigger an angry response from Jamil who claimed the British media "hate a disobedient" woman of color.
She wrote on Twitter: "Meghan brings out the true colonizing spirit of Britain's white patriarchal media. While thoroughly disturbing, it's also illuminating to no longer be gaslit by their formerly more insidious approach to otherizing and demonizing POC. They hate a disobedient WOC in particular."
Members of the royal family generally do not vote according to a custom aimed at protecting the monarchy's perceived impartiality.
There is no law preventing royals from voting or expressing political opinions but as the royal family's website notes: "By convention, The Queen does not vote or stand for election."
It adds: "As Head of State The Queen has to remain strictly neutral with respect to political matters."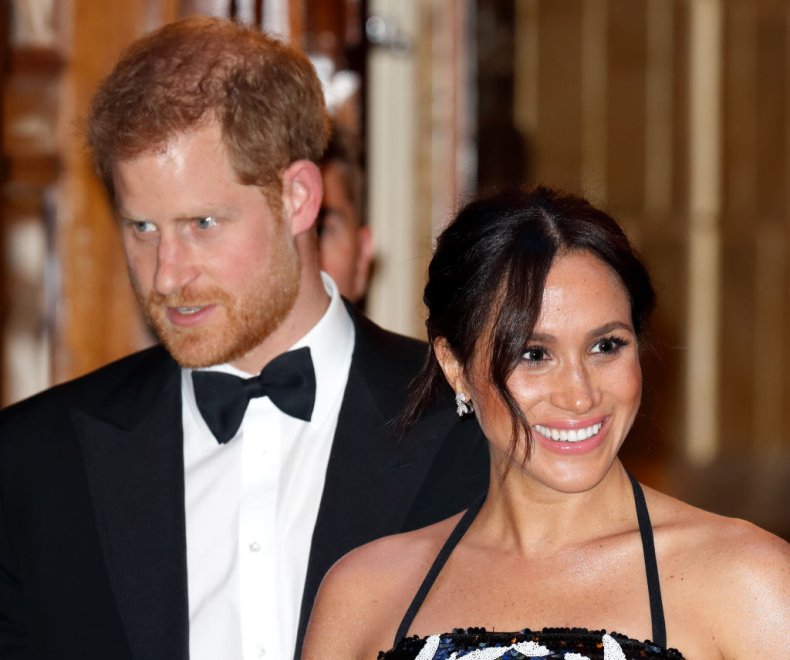 The convention is considered to apply to serving members of the royal family, however, Meghan and Harry announced they would quit royal duties in January.
They retain their titles, including "their royal highnesses," although they have been told they cannot use the phrase to describe themselves, according to their SussexRoyal website.
During her speech last month, Meghan said: "We vote to honor those who came before us and to protect those who will come after us.
"Because that's what community is all about and that's specifically what this election is all about.
"We're only 75 days away from election day. That is so very close and yet there's so much work to be done in that amount of time. Because we all know what's at stake this year. I know it.
"I think all of you certainly know it and if you're here on this fun event with us then you are just as mobilized and energized to see the change we all need and deserve."