Jameela Jamil Slams Cardi B After Detox Tea Response: 'She Probably Doesn't Ever Take The Products'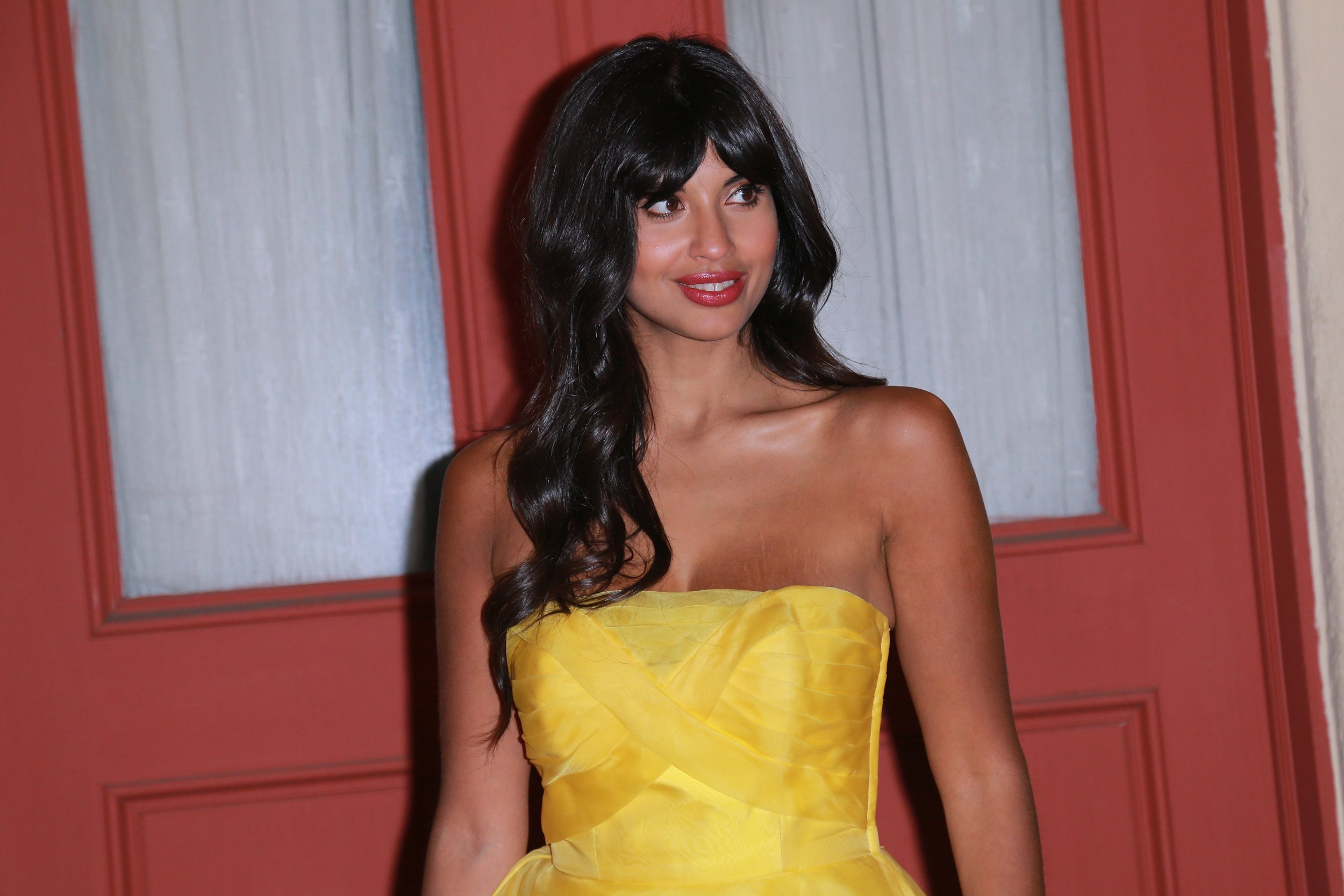 Cardi B and Jameela Jamil are indirectly feuding about the rapper's promotion of a detox tea, Teami, on Instagram. Actor Jamil called out Khloe Kardashian, Cardi B, Amber Rose and Iggy Azelea on Twitter Monday for promoting teas designed to make them skinner. In the conversation thread, she claimed she hoped they all "s*** their pants in public."
Cardi B promptly responded via Instagram comment on a @seasonedbf post about Jamil's statements. "I will never s*** my pants cause theres public bathrooms everywhere….oooo and bushes," Cardi B commented on a post about Jamil's tweet on the Instagram account @seasonedbf.
Jameela Jamil responded via Twitter: "Regarding her response: she will never s*** her pants, not because of bushes, but because she probably doesn't ever take the products she promotes... during her promotional video she keeps looking at the name of the product on the cup... almost as if she's never seen it…"
Jamil is no stranger to starting controversial conversations about women in Hollywood and their lifestyle promotions. She explained her take on the behavior she deems unhealthy in the Twitter thread.
"I was the teenager who starved herself for years, who spent all her money on these miracle cures and laxatives and tips from celebrities on how to maintain a weight that was lower than what my body wanted it to be," she wrote. "I was sick, I have had digestion and metabolism problems for life."
Jamil also noted she won't stop commenting on celebrity behavior. "I am not going to stop coming after all the people, men and women, who perpetuate this gross culture of forcing women to remain small and doll-like in order to be accepted by society. F****** TRY ME," she tweeted.
The conversation also called out each celebrity for the care they can afford, aside from taking the product they're promoting. She posted screenshots of each woman's ad posts in a tweet and called out the discount codes they provide on detox teas.
"Give us the discount codes to your nutritionists, personal chefs, personal trainers, airbrushers and plastic surgeons you bloody liars," she wrote in a post with the photos.
Jamil then exchanged with celebrity gossip blogger Perez Hilton, who joked about her involvement and claimed if the tea company was paying him, he would promote them too. "That's a sad truth @PerezHilton and awful you don't care about young people, other people's kids, who get so fucked up by this stuff," she said. "By the time a diet company WANTS you to promote their product, you're already doing better than most and don't need the laxative cash for ur kids."