Jameis Winston's Lawyer: Alleged Rape Victim's Lawsuit a 'Stunt'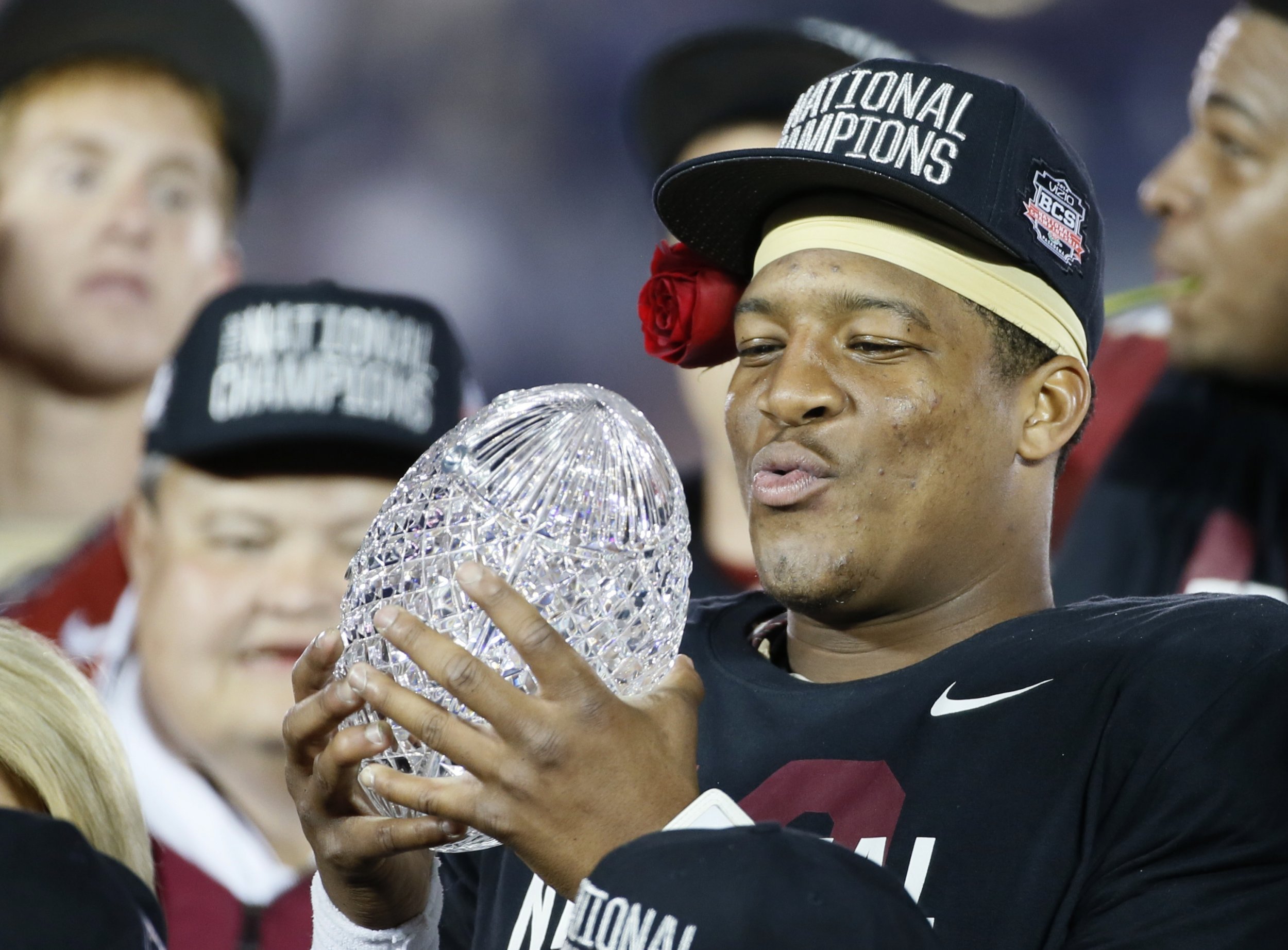 The star quarterback for Florida State University, Jameis Winston, has been named in a lawsuit by an alleged rape victim, Erica Kinsman, who accuses Winton of assault, false imprisonment, sexual battery and emotional distress, all of which allegedly occurred in a 2012 incident.
"Jameis Winston...has proven time and time again to be an entitled athlete who believes he can take what he wants," John Clune, an attorney for Kinsman, told the Tampa Bay Times. "He took something here that he was not entitled to and he hurt someone. There are consequences for that behavior and since others have refused to hold him accountable, our client will."
Kinsman has long claimed Winston raped her, though the Florida State Attorney's Office cited her testimony as "problematic" and declined to pursue the case in December 2013. An investigation by the The New York Times determined police and university officials failed to properly investigate the case against the winner of the Heisman Trophy, college football's top award.
Winston maintains he is innocent of any wrongdoing against Kinsman.
In the lawsuit filed this week, Kinsman claims Winston recognized that she was impaired and raped her twice, in a bedroom and then a bathroom. Chris Casher, another Florida State football player, also wanted to have sex with Kinsman, according to the suit. Kinsman is aiming to bring the case to a jury, as well as seeking damages of at least $15,000.
"This stunt was expected," David Cornwell, Winston's attorney, told Newsweek. "Ms. Kinsman's false accusations have already been exposed and rejected six times. This time will be no different. Mr. Winston welcomes the opportunity to clear his name with the truth. Mr. Winston is looking forward to the upcoming draft. He will not permit this ploy to distract him as he begins the journey of fulfilling his lifelong dream of being a championship quarterback in the National Football League."
Winston is expected to be the top pick at the NFL draft in late April.