Best Restaurants in America: The 2019 James Beard Award Winners
The James Beard Awards, the Oscars of the restaurant industry, were announced Monday in Chicago.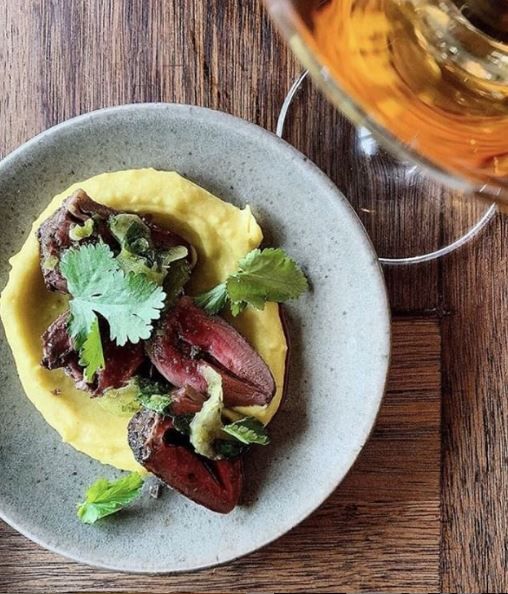 The James Beard Awards are like the Oscars in the restaurant industry--winning one can alter a chef's career path forever. Last night, the 2019 James Beard Award winners in the chef and restaurant categories were announced in Chicago.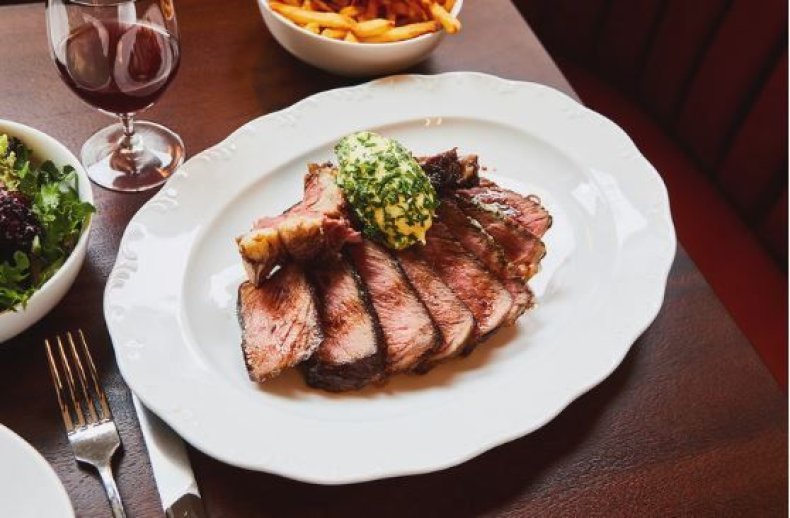 Frenchette in New York was named Best New Restaurant, ensuring a table at the Tribeca bistro will be impossible to get for the next two years. (The same can be said of Israeli eatery Zahav in Philadelphia, named Outstanding Restaurant of the year.)
Patrick O'Connell, the three-star Michelin chef-owner of Virginia's Inn at Little Washington, took home the lifetime achievement award, While Kwame Onwuachi of D.C.'s Kith/Kin was named the Rising Star Chef of the Year.
"Fifty-four years ago, the last restaurant was integrated and Jim Crow was lifted. And here I am, my ancestors' wildest dreams," Onwuachi, whose memoir, Notes from a Black Chef, is out now, told the audience at the Lyric Opera.
Below, check out the full list of winners at the 2019 James Beard Foundation Restaurant and Chef Awards
Best New Restaurant
Frenchette
241 West Broadway
New York, NY
Outstanding Baker
Greg Wade of Publican Quality Bread
808 W Lake St
Chicago, IL
Outstanding Bar Program
Bar Agricole
355 11th St
San Francisco, CA
Outstanding Chef
Ashley Christensen of Poole's Diner
426 S McDowell St
Raleigh, NC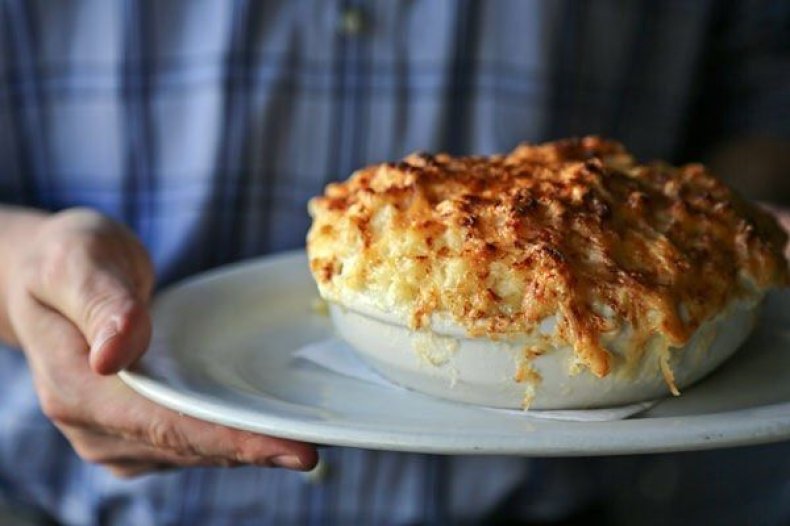 Outstanding Pastry Chef
Kelly Fields of Willa Jean
611 O'Keefe Ave
New Orleans, LA
Outstanding Restaurant
Zahav
237 St James Pl
Philadelphia, PA
Outstanding Restaurateurs
Kevin Boehm and Rob Katz of Boka Restaurant Group (Boka, Girl & the Goat, Momotaro, and others), Chicago
Outstanding Service
Frasca Food and Wine
1738 Pearl St
Boulder, CO
Outstanding Wine Program
Benu
22 Hawthorne St
San Francisco
Outstanding Wine, Spirits, or Beer Producer
Rob Tod of Allagash Brewing Company
50 Industrial Way
Portland, ME
Rising Star Chef of the Year
Kwame Onwuachi of Kith and Kin
801 Wharf Street SW
Washington, D.C.
Best Chefs in America
Best Chef: Great Lakes
Beverly Kim and Johnny Clark
Parachute, Chicago
Best Chef: Mid-Atlantic
Tom Cunanan
Bad Saint, Washington, D.C.
Best Chef: Midwest
Ann Kim
Young Joni, Minneapolis
Best Chef: New York City
Jody Williams and Rita Sodi
Via Carota, Manhattan
Best Chef: Northeast
Tony Messina
Uni, Boston
Best Chef: Northwest
Brady Williams
Canlis, Seattle
Best Chef: South
Vishwesh Bhatt
Snackbar, Oxford, MS
Best Chef: Southeast
Mashama Bailey
The Grey, Savannah, GA
Best Chef: Southwest
Charleen Badman
FnB, Scottsdale, AZ
Best Chef: West
Michael Cimarusti
Providence, Los Angeles
2019 James Beard Foundation America's Classics Honorees
Pho 79
Garden Grove, CA
Owners: Thọ Trần and Liễu Trần
Jim's Steak & Spaghetti House
Huntington, WV
Owners: Jimmie Tweel Carder, Larry Tweel, and Ron Tweel
A&A Bake & Double Roti Shop
Brooklyn, NY
Owner: Noel and Geeta Brown
Sehnert's Bakery & Bieroc Café
McCook, NE
Owners: Matt and Shelly Sehnert
Annie's Paramount Steakhouse
Washington, D.C.
Owner: Paul Katinas